Article
10 Things Only the Pros Know About a Freight Management System
Running a business is hard enough without worrying about freight management on top of everything else. But, if you're not using a Freight Management System (FMS), you're making your job much harder than it needs to be.
Freight management systems have become the norm in businesses worldwide, and it's easy to see why; they provide deep tracking and reporting capabilities and cost-savings opportunities that make businesses more efficient.
In this article, we'll share 10 things only professionals know about freight management systems, so read on to learn more.
What is a Freight Management System?
Freight management system software is also referred to as a transportation management system. his system provides an end-to-end view of your shipments, enabling users to address critical processes related to freight movement.
It helps shipping companies, freight brokers, freight forwarders, and any organization working within the transportation of goods to optimize the shipping process, track deliveries, easily compare the carrier rates, search all transportation modes, and reduce time-consuming and inefficient paperwork.
In terms of logistics solutions, freight management covers the whole supply chain process from warehousing to inventory management and client network collaboration.
Freight management operations consist of:
carrier selection
route optimization
freight monitoring
documentation management
data analytics
The freight management system can streamline the supply chain and make it more efficient. With a smooth connection between key stakeholders, it can reduce the time spent on communication with carriers, shippers, and customers.
Why is a Freight Management System so Important?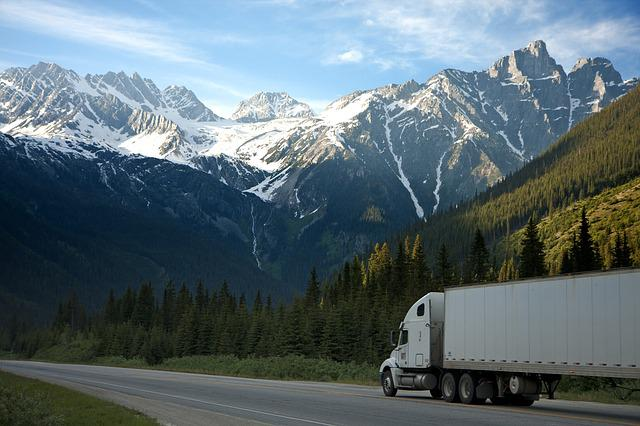 Transportation management systems play a vital role within any organization because it ties together many logistics functions under one umbrella, including transportation, purchasing, and freight and transportation invoices.
It can help businesses improve their operations and manage their costs by keeping track of every aspect of their shipments.
In addition, using freight management software can decrease errors and delays by increasing visibility and saving time and money in the long run.
10 Benefits that Freight Management Software Provide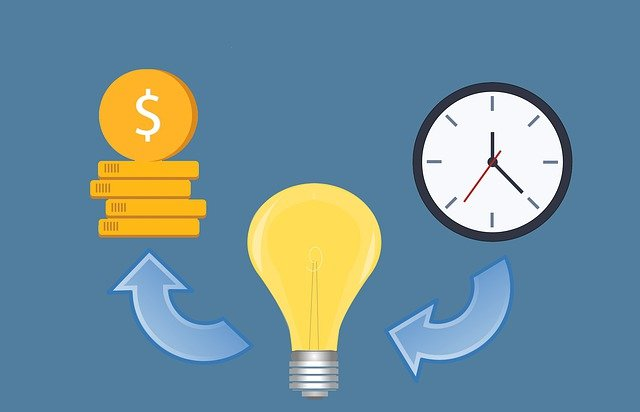 A transportation management system can help organizations organize and optimize their supply chain processes.
From visibility of shipments to managing routes, TMS software streamlines everything from quoting and purchase orders to delivery dates.
Saving money without compromising on quality and service can be challenging. A freight management solution can deliver on all these fronts. Implementing freight management software can increase productivity throughout the entire supply chain.
1. Streamlined Operations
With various shipping options, carriers, quotes, and documentation, it becomes harder to manage freight operations. Keeping all the information in one FMS platform will allow you to ensure the coordinated operation of all transportation processes.
Many shipping services still rely on emails, phone calls, and manual searches for suitable and available carriers. Unfortunately, it results in human error, delays, and in many cases, miscommunication. Freight management software helps streamline communication with all stakeholders.
2. Customization
The most powerful feature of freight management software is its ability to be customized. If you want to create your fields, develop your reports, or set up your workflows, it's entirely possible.
The best systems allow you to customize how you run your business to fit your own supply chain needs. As a result, the integration is easier, and you can smoothly improve your efficiency. Of course, the more customizable software solutions are, the better.
3. Cost Savings
With a freight management system, shippers can save up to 10% of the initial cost of shipping freight, optimize the inventory, and prevent loss. Automation reduces the manual work needed to process and invoice.
The main benefit of freight management systems is that they reduce freight costs. FMS uses analytics and optimization features that help reduce costs without impacting the quality of the service.
It significantly helps to improve your bottom line while still providing a high-quality service.
4. Improved Customer Service
Customer service is essential for every business. However, in the transportation and logistics industries, consumer expectations are exceptionally high.
The freight management system provides an online platform allowing customers to track and update their shipments. The ability to locate shipments in real-time allows you to reassure customers and provide accurate delivery times.
FMS helps bring order management and warehouse management systems closer and allows you to consolidate orders to find the suitable carrier at a competitive price, which is a win-win for your business and customers.
5. Scalability
An FMS has built-in round-the-clock analytics and data, allowing businesses to access a wider pool of carriers.
In addition, freight management system providers offer access to a massive range of contracted pages, giving businesses many options to choose from, making finding the best quotes effortless.
6. Cloud Benefits
A freight management system is a cloud-based platform that the shipper can lease and operate from multiple vendors. Therefore, it gives access to remote locations and shipments.
Using cloud-based FMS ensures data safety and security. Furthermore, with online storage, no critical documents are lost during the freight. Freight management system infrastructure allows for scaling business gradually.
7. Inventory Optimization
Inventory optimization is essential to success in logistics.
A freight management system allows you to streamline operations by tracking shipments and orders. As a result, inventory levels can be appropriately maintained, and you have access to information in case restocking is needed.
In addition, less manual work is required since less data needs to be entered, reducing the paperwork in the warehouse.
8. Improved Visibility
In logistics, it is crucial to have accurate visibility of your operations. A freight management system gives you that ability by providing real-time data.
You can make better business decisions with improved visibility of your shipping and receiving processes. Improved documentation and regulations management can be a value add to any TMS.
You can improve customer satisfaction since customers will have accurate information about the delivery of their order. Moreover, with an easy-to-use system in place, everyone on your team—from sales to operations—can track and update information about shipments as they happen.
9. Performance Analysis
Supply chain analytics is critical in driving continuous improvement in every business. Without reliable data, it's hard to understand what aspects of operations should be adjusted.
With freight management in place, you can access real-time performance data based on geography, location, and other criteria selection specifics.
Real-time data helps with decision-making based on accurate carrier performance and rule out any data entry errors. Furthermore, connecting your Warehouse Management System (WMS) to your Freight Management System (FMS) can help you get even better visibility of your end-to-end supply chain.
10. Warehouse Efficiency
Warehouse efficiency depends on an organized inventory and an impeccable flow of goods. Warehouse inventory has frameworks, but transportation completes it to ensure that goods are conveyed successfully at each stage.
Freight Management System can be integrated with other software such as Warehouse Management System. By combining Transportation Management Software with Warehouse Management Software, various balances can be found.
This can help businesses ensure that their order records are correctly updated and that products are distributed efficiently.
Final Thoughts
Logistics and transportation are the backbones of any product-based business, not just freight companies.
Considering the dynamic environment in which modern shipping companies operate, implementing freight management is an excellent way to streamline and improve shipping operations. A TMS allows you to manage your freight easily and strategically across every supply chain step.
A high-quality TMS can easily be implemented and bring many benefits to your business. It provides an end-to-end view of your shipments, enabling users to address critical tasks related to freight movements. It also helps shipping companies optimize the shipping process and gain full operational access and visibility to real-time data.
The best freight management systems are customizable software solutions that can scale with a business. Introducing a TMS into your logistics operations is an intelligent way to begin or further advance your business's success.