Article
Freight Shipping – The Complete Guide on How Freight Works
Freight shipping can be a complicated process, but it doesn't have to be. In this guide, we'll break down everything you need to know about freight shipping, from terminology to rates and beyond.
We'll also provide tips on finding the right freight shipping companies for you and getting the best rates for your freight shipping needs. This guide has everything you need, whether you're just getting started in shipping freight or looking for ways to optimize your process.
What is Freight Shipping?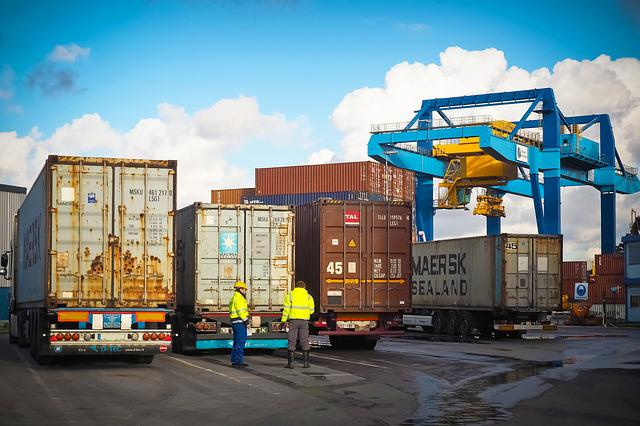 Freight shipping is transporting a large shipment of goods from one place to another across a country or the globe via air, land, or sea. Shipping companies are put into employment to transport the goods across locations.
The goods are transported using one or more modes of transport after being palletized or placed into containers. The goods being moved are referred to as freight or cargo depending on the method of transport. Your freight might begin its journey on trucks, but it may also travel by railroad cars, large ships carrying containers, and planes.
We have simplified the entire freight shipping process to provide an overview of the movement of goods.
But to understand the process, first, you need to know some of the frequently used freight movement methods.
Freight Shipping – Key Methods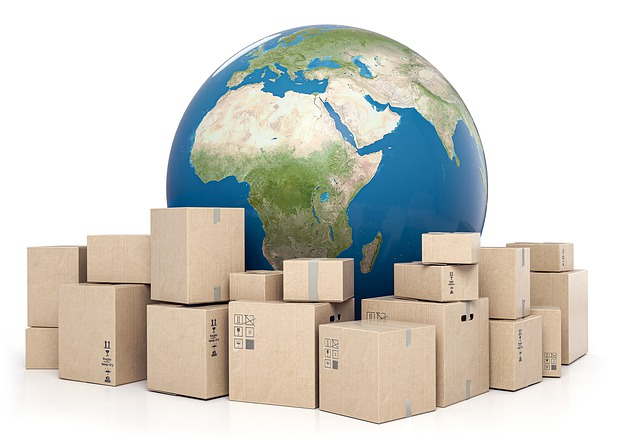 Depending on the space required for a shipment, trucks move on the grounds by trucks, mostly. Loads with enough volume to require a full truck of dedicated space are called full truckload (FTL).
Usually, FTL shipments are between 24 – 26 pallets. These are usually the direct deliveries that originate from the pickup location and are delivered straight to the destination.
Freight that does not require a full truckload and is between 1 and 6 pallets is called LTL, less than truckload. These are relatively smaller shipments that get combined to make up a full truckload.
Partial truckload (PTL) shipments fit somewhere between 6 to 12 pallets. PTL shipments are less likely to be switched to another truck during transit.
When freight is transported using two or more modes, they are called intermodal shipments. Typically, intermodal refers to truck-rail-truck shipments. But if the cargo is moved overseas, that may also include truck to plane or truck to ship movements.
If you label a load as expedited, it means the shipment is time-critical and requires fitting to a strict time frame for delivery. Expedited shipments often involve air and truck.
Freight Shipping Process – simplified into six steps
#1 The start – "Export haulage"
The process begins with the load moved from the shipper's location to the forwarder's location. Most often, the payload is transferred to a warehouse, later to be transported by truck or rail or a combination of the two. If the shipper is responsible for this part of the process, a local transportation provider is most often to be arranged by the shipper.
#2 Clearing the outbound border – "Export customs clearance"
For the freight to leave a border, it must meet the customs regulations. Customs clearance is a declaration carried out with the relevant documents being submitted to authorities. A service provider must perform export customs clearance with a valid customs license known as a customs brokerage license.
#3 Origin handling and inspection and the voyage
This process includes physical handling and inspection of freight from a warehouse to a loading point. This loading point is often an airport, shipping port, or railway terminal.
The cargo inspection is carried out physically and document-wise when the shipment is received. Hereafter, if needed, the shipment is consolidated with other cargo, put into a container, and then moved for loading with other containers.
The next part of the transit is operated mainly through a plane, container ship, or rail car.
#4 Destination handling and inspection
Same as it was during the origin handling, relevant authorities must inspect the shipment before it is released to the receiver. You may call the receiver the consignee.
The process begins with transferring a container to the port and then to an entrepôt (port city location) or a warehouse. The payload preparation for the consignee to collect also includes the process of destination handling.
#5 Clearing the inbound border – "Import customs clearance"
This step often begins before the arrival of the freight shipment. The import customs clearance process must be fulfilled before cargo can leave a customs bonded area.
#6 Final leg of the journey – "Truck for haulage"
This is the final step of the freight shipping process, where arrangements are made for the final delivery of to the consignee. This is typically an LTL delivery. Here the movement of cargo tends to involve transportation to a specific address.
Although we simplified the freight shipping process in general, many complexities occur in the real world when different cargo types attempt to cross other borders, which have different laws and compliance requirements.
Based on the terms of the contract, responsibility for cargo changes hands between many stakeholders during a single transit. In addition to all these, freight shipping requires multiple document handling parallel to the cargo movement.
The benefits that freight shipping can provide for businesses outweigh its complexities. Freight shipping is one of the most common cargo movement methods, preserving business effort. Moreover, it provides the added advantages of safely transporting goods in large quantities at a reasonable cost made possible by economies of scale.
Benefits of Freight Shipping
#1 Saves time: A well-planned freight shipping process will assist you in moving shipments on time and conveniently, thus eliminating any worry about how the goods will be delivered and transported from one place to another. It helps you focus on growing your book of business.
#2 Increased safety and reliability: Shipping your goods on pallets aids you in their safe arrival, protecting them from the risk of damage or theft. Freight shipping services can provide you with all the details of the tracking, ensuring you know where your shipment is from the loading until it reaches the destination.
#3 Convenience of handling both large and small shipments: If you're looking for freight shipping, there is a high chance you have large items that exceed the weight limits of regular delivery services. Many bulky items that need to go across the country or to another country are transported using freight shipping.
At the same time, freight shipping services can offer economical ways to transport small loads when a shipper does not have enough cargo to form an FTL or PTL. This avoids having to wait until you reach the vehicle's capacity.
#4 Cost reduction: There is more than one way to ship goods and several ways to serve your budget and level of service required. For example, LTL and PTL methods assist you to pay only for the space that your goods consume and not for the whole load of the truck.
In most cases, the expense of goods is determined by the price of the dimensional weight. These methods benefit you by the cost-sharing with other shippers, significantly reducing costs not only for you but for all.
#5 Flexibility: Freight offers the flexibility of choosing a shipping method that works best for your budget and requirement. For example, expedited freight services use air at higher costs, whereas ocean shipping offers much cheaper options but is time-consuming.
The same goes for domestic shipping. If you choose to ship something by train, chances are you'll spend less money than someone who prefers a plane or truck. Moreover, with freight shipping, you can schedule months in advance to make sure that you get the best option reserved for you. This is a huge benefit over regular shipping.
#6 Improved customer service: Unlike regular shipping, freight shipping service providers who handle the delivery of your cargo can quickly be contacted about the shipment's status.
Moreover, businesses yield many more indirect benefits from freight shipping. Such benefits include improved sourcing and logistics, optimum inventory levels, lower costs for suppliers and customers, enhanced diversity of handled goods, etc.
Freight shipping has been around for decades, and it's always proven to be the best shipping method. Millions of people and businesses trust it to move their goods. You can bet there's a reason for that. The growth of the service providers specialized in freight shipping is the #1 reason.
Many freight service providers can lend you a hand in navigating through the complexities of freight shipping. Should you pick one? What to expect from a freight shipping company? How to choose the right freight forwarding company for you? Let's continue.
Tips to Find the Right Freight Shipping Company for YOU?
Why choose a freight forwarding company?
If you look closely at your business operations, you may find the reasons for existing challenges related to logistics and freight shipping. These may likely be due to the growing numbers of customers and suppliers spread across varied geographical locations and their high Service Level Agreement expectancies and market uncertainties. With many businesses around the globe facing the same issues, millions rely on established freight forwarding companies specializing in freight shipping.
Difference between a freight forwarding company and a 3PL
You can choose from different types of shipping companies for freight shipping services. This includes both third-party logistics providers (3PL) and freight forwarders. A 3PL manages the entire logistics operation, while a freight forwarder is more specialized in moving freight from one location to another.
What do freight companies do?
Services provided by the freight shipping companies are primarily based on selling freight services without owning transportation equipment. But the function of a modern freight forwarder goes far broader than simple transport scheduling. They assist you in finding reliable contract carriers, negotiate competitive rates and help manage the process for you each step of the way. Your business might not have the time, specialized knowledge, or resources to independently carry out freight shipping operations. But freight companies do. And they are specialized in it too.
If you opt to let a freight forwarding company lend a hand in your freight handling process, then there are steps you can follow to select the right service provider for you at a fair fee.
Seven Steps to Finding the Right Freight Forwarding Company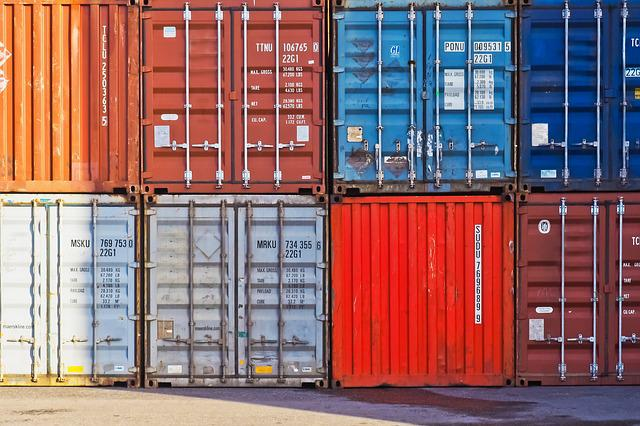 You should follow these steps to find a forwarding solution that can provide individualized, forward-thinking solutions to bring value to your businesses beyond simple transportation solutions.
Step 1 – Look within: Before looking into what a forwarding company can do for you, first, you must identify your current business processes and future requirements. Be very clear about what your storage and shipping needs are. You will only know the type of services your business will need and the volumes you plan to ship.
Step 2 – Search and discuss: Do your homework and research a few viable companies in detail, checking whether they offer the type of services at the needed quality and quantity that you require.
You should discuss all aspects of your supply chain with possible forwarders to ensure they provide all the services you require. Don't be focused only on receiving a lower price. It is worth having an excellent long-term relationship with your freight forwarder at a fair price.
Step 3 – Consider industry experience and credentials: A freight forwarder who is generally able to move cargo well might neither have the knowledge nor the expertise to handle cargo in "your industry." So, ask this question yourself; "Does this freight forwarder have experience in the industry where my business operates?" You need to be sure they have the know-how, so requiring references is a good idea.
Step 4 – Inquire about the forwarder's reach and network: If the freight forwarder is not well connected with other transportation companies, they will not be able to deliver the promised services. The more diverse and numerous carrier contracts a forwarder have, the safer your operations are. When crossing borders, you must also inquire about their network of agents, carriers, and partners within the countries and regions where you move freight.
Step 5 – Ensure risk management: Your freight forwarder must be financially stable. To check their financial stability, inquire about their freight broker bond. It guarantees you compensation if the forwarder runs into financial trouble.
After making sure your forwarder is financially stable, next, you might want to consider both natural and manufactured adversities affecting transport operations. One way to mitigate the risk is cargo insurance. Inquire what types of insurance the forwarder offers and their pros and cons against the cost and value of your cargo.
Look for transparency in your forwarder in contract terms and conditions. You want a partner during times of crisis.
Step 6 – Check licenses, certifications, and permits: Forwarders require different credentials, certificates, and licenses to handle different types of cargo. Ensure that your freight forwarder has met all the related compliance requirements relating to your freight type.
Step 7: Test the customer service, communication, and technology – Technology is vital in a tricky business like logistics, where a network of people work in tandem to ship items from one place to another.
Your forwarder will require information and data from you to deliver real-time updates on your freight shipments. Your logistics provider should offer online tracking, timely notifications, and personal calls when you have questions or concerns.
Following these steps will help guide you in your search for the right freight forwarder. A good forwarder will go beyond your expectations and often play an advisory role to offer support in areas such as foreign affairs, data and technology, insurance, customs, and more. This is a win-win scenario as it affords you more confidence and them to save time.
After choosing the right forwarder for you, you must learn how to prepare your loads correctly for shipping. If you fail to do so, you'll not only have to deal with the damages, but your freight claim probably won't go through.
Follow the following tips on freight preparation and packing to avoid the hassle of claims and to make your business more efficient.
Tips for Preparing Freight for Shipment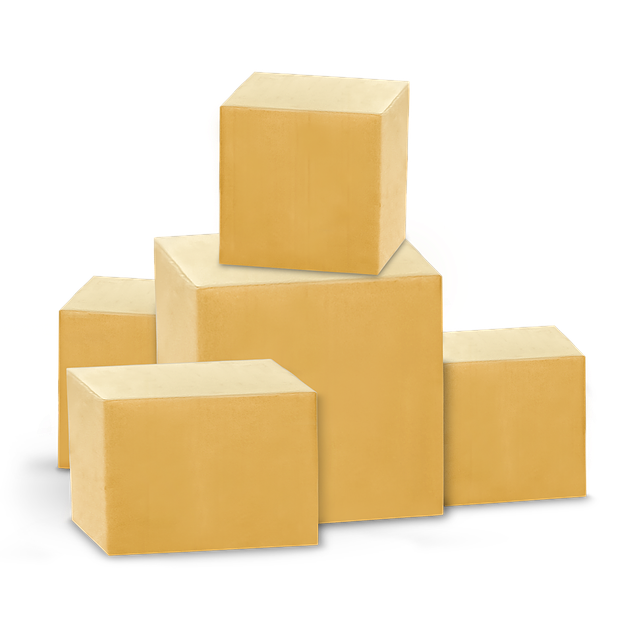 #1 Use suitable packing supplies: You can use boxes, crates, or pallets to ship your freight. There is no unique solution. It all depends on the characteristics of your cargo. You may need to distribute the weight evenly if there are several packages. Taking time to ensure proper packing is used will save a lot of time and money in potential damages.
#2 Palletize and to-dos: Crates reserved for smaller packages and pallets are for heavy-duty use. However, pallets are the go-to solution for shippers for handling convenience, space optimization, and safety.
Ask your freight forwarding company about the pallet's size, weight distribution, sound practices, and other requirements they need you to comply with because they are handling your cargo. Help them help you. But keep in mind that the packaging and palletizing requirements might change from the norms based on the industry you are operating.
#3 Label carefully: Your freight is handled on numerous occasions in one transit. Handlers cannot read your mind; without a label and proper instruction sheet, they may mishandle your shipment. This may lead to damages and an inability to properly track a package. Ensure sufficient labeling is applied to your cargo with appropriate signs and phrases. For example, simple signages of "this side up" and "fragile" stickers can be beneficial.
#4 Choose the suitable freight class: Freight class is a standardized pricing classification. The detriments of freight class include different types of tangible and intangible factors of the shipment like dimension, weight, density, the convenience of handling, value, liability, etc.
Choosing the correct freight class for your cargo might save you money as lower freight classes are more economical. If freight class sounds like a big headache, discuss freight classes and their pallet pricing with your freight forwarding company to choose the right one.
#5 Prepare an accurate Bill of Lading: A Bill of Lading (BOL) is a legal document containing the details of the type, quantity, and destination of the freight you ship or receive. It is the most crucial document you'll need for your freight movement as it must accompany the shipment from its origin to its end. A BOL can vary for domestic and international shipments.
BOLs are signed by the shipper, carrier, and receiver. If you are the shipper of the freight, you must provide all the required details depending on the freight class. This shall enable your forwarder to process your shipment efficiently.
Even after following these tips, damages can occur for reasons beyond your control.
Be prepared! You need to know what actions you can and need to take if your freight is reported to be damaged or lost during the transit. Here is a guide that can help you.
How to Handle Freight Damage and Loss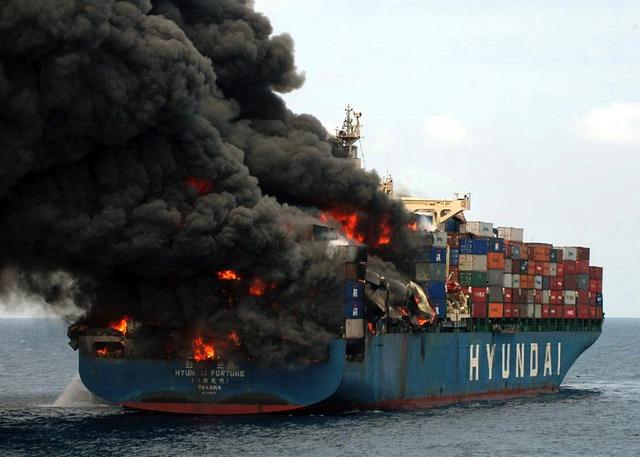 To avoid the damages or loss of cargo, you can take precautions before the incident by opting for freight insurance and negotiating incoterms with the freight forwarder. Incoterms are pre-defined rules and terms used in trade contracts. These agreements can vary based on the value and type of your freight shipment.
If damages or losses ever happen to your freight shipment, then here are steps you can take to apply for a financial claim.
Steps to follow if your freight is lost or damaged
Step 1: Inspect all the details regarding the status when receiving or sending the shipment and ask your supplier or consignee to do the same.
Step 2: Document every detail, including photographic evidence. Make a note in BOL about the damages and shortages. Keep all the necessary documents. The more information you can gather to present as evidence, the better your chance of claiming your loss.
Step 3: Communicate immediately with your freight forwarding company about the damage, loss, or even a delay. When shipments are delayed, your forwarder must be able to reach the carrier for inquiry. Availability of live tracking from the origin to the final mile delivery avoids any confusion.
Step 4: Store the damaged cargo or advise your consignee to do the same. This is important since you might not get compensated for the total shipment. If possible, keep the load intact until the claim is finalized.
Step 5: In the next step, complete the paperwork required legally for the financial reimbursement from whomever was liable for the damage or loss. Based on the Incoterms and freight class, the liability and paperwork might change for different instances.
Freight claims usually recover the existing cost of the load but not its future profit. Determine a reasonable value for the lost/damaged cargo. Get assistance from your freight forwarder for the claim.
Step 6: If you are a responsible party for the payment of shipping, pay the bill as soon as possible. Legally speaking, lost or damaged or not, you need to abide by your contractual obligations for a successful freight claim.
Step 7: You or your forwarder should hand over a legal request to the liable party. The responsible party decides on the stakeholders' behavior or obligation according to the trade contract. You must specify the list of damaged or missing items and their value, including invoices.
In a case of claim rejection, the liable party must inform you of the reasons for their decision. Depending on the outcome of the damage or loss claim, further legal proceedings can take place.
Freight forwarders will never be able to avoid all damaged or lost cargo instances. But at least they can ensure that you are compensated for the loss and provided while reporting the information regarding the incident to avoid future incidents.
It is always recommended to partner with a reliable freight forwarding company in the first place to eliminate the hassle of dealing with lost or damaged freight. Prevention is always better than the cure.
As we simplified a complete guide on freight shipping from its terms to filing a claim for damages, there might still be questions in your head that need to be answered. Here are the answers to the most frequently asked questions regarding freight shipping by businesses who want to use their services.
FAQs on Freight Shipping
How does freight shipping work, and what are the different types of services offered?
The process of moving cargo in bulk by land, air, or sea can simply be called freight shipping. But freight shipping today is far broader than mere transport scheduling. Initially, the process begins with accumulating shipment information like dimensions, weight, quantity, and freight class to determine the shipping mode (land, air, sea, or combined) and services offered.
This is followed by proper packaging and labeling of the shipment. Including all the required details in a Bill of Lading is of paramount importance. Finally, you need to hand over the shipment to a reliable and experienced freight forwarding service provider after matching their services with your requirements.
Different types of services offered by freight forwarders include full truckload (FTL), less than truckload (LTL), partial truckload (PTL), and intermodal and expedited shipping.
What factors should businesses consider when choosing a freight service company?
Business requirements (both qualitative and quantitative)
Expertise and experience in the industry your business is operating
Reliability and transparency
Cost of operations
Credentials from the industry
Technological advancement and streamlined process
Network with other stakeholders in the transport industry
Reach across the geographical areas you operate
Compliance requirements related to the cargo you are handling (licenses, certifications, and permits)
Customer service
How can businesses save money on freight costs without compromising on quality or service level agreements (SLAs)?
Better truck utilization in both FTL truckload freight shipping and LTL freight shipping
Negotiating attractive freight shipping rates and more appealing terms on your freight shipping quotes
Building long-term partnerships with forwarders (contract steady lane volumes) and re-negotiation
Scheduling freight pickup on off-peak days
Consolidation into truckload freight whenever possible
Advance shipping notices to allow forwarders to handle cargo within increased lead times
Using the right packaging option with the minimum damage
Plan to load and unload quickly
Optimizing space available to minimize the number of pallet spaces required
Hiring a freight forwarding company or a 3PL specialized in the industry your business operates who can provide you the benefits of economies of scale
How much does freight shipping cost, and what factors influence the price tag?
There is no freight shipping cost standard because the cost depends on many factors. One of the main factors is if you are in need of international freight shipping or if it will be transported domestically.
Other determinants include the type of shipped freight items, inventory requirements (reefer or dry van), mode of transport, transit times, dimensions, weight, distance, freight class, lead times, destination type, number of handlings, fuel costs, and freight demand, etc. Based on these factors plus the selected shipping option, the rates may vary.
For example, LTL rates are mainly dependent on the freight class. Other fees are typically applied for additional services and actions. For the rates of FTL and PTL, the joint determination is the standard mileage rate. Further charges may be added for services like detention and driver assistance.
How can you make the freight shipping process as smooth and stress-free as possible for you and your partners?
Be transparent during the negotiation and look for long-term partnerships.
Automate compliance, documentation, and reporting: Your freight shipments must adhere to the border crossing's global trade policies and regulations. Manual submission requires hours of labor.Moreover, freight shipping requires many customers and export reporting and documentation. To avoid lengthy delays in shipments due to incomplete documentation or license errors, you can automate these processes, which shall eliminate missteps and integration compliance parallel to the transportation execution.
Use real-time tracking software or opt for forwarding services with up-to-date technologies.
Preparing the Bill of Lading (BOL) with all the required details and inspecting cargo against the BOL right before loading and unloading.
Using suitable packaging and palletizing methods with high priority for safety.
Final Thoughts
If you're getting in the shipping business to ship freight, you'll quickly understand that there are a lot of complexities and processes to sort through while learning the ropes. The ability to ship freight successfully lies in overcoming the learning curve and then leveraging the proper systems and software to ensure full comprehension of the freight shipments landscape.
Freight services are different than other types of shipping and involve a vast network of multiple carriers, with competing priorities, pricing, and shipping options. Knowing the ins and outs of your shipment details and the nuances of what your shipment requires will help you feel confident when getting shipment pricing and help you receive a more accurate quote.
Ultimately, freight shipping companies are there to help you as a partner in your business. Having freight experts on staff or in a strategic partnership can help your businesses logistics operations run smoothly.