Article
Transportation Management Systems – Your A to Z Guide
When running a small business, every penny counts. Investing in a transportation management system (TMS) is an easy way to save time and money while transporting goods. Transportation management systems are a great way to streamline your transportation management process and offer more efficient services.
How do you know which TMS is right for your business?
This guide will walk you through everything you need to know about transportation management systems, from what they are to how they can benefit your business. Whether starting out or looking to upgrade, use this guide as your resource for guiding your next steps in acquiring a TMS.
What are transportation management systems?
A transportation management system (TMS) is the key component from a logistics perspective as companies begin to move their company from a tactical to a strategic viewpoint in their operations.
In the past, companies relied on manual processes such as Excel spreadsheets, phone calls, e-mails, or multiple independent software to manage their logistics processes. However, today, more and more companies use TMS technology and solutions to manage their operations.
Transportation management software implementation has changed the game.
It has improved the way freight gets from point A to point B, but it has also pushed logistics and supply chains to drive a competitive advantage in the market.
TMS is specialized software that serves companies in support of managing logistics service providers, activities and improving the shipping processes.
TMS solutions are mainly used by companies that need to ship, move and receive goods regularly, including manufacturers, distributors, e-commerce and retail companies, and logistics providers.
In most cases, TMS software can be integrated with existing cloud-based or on-premises ERP solutions and supply chain management (SCM) solutions to provide a broader overview of your business processes.
The transportation management software (TMS) helps companies enhance their operations and move them from a tactical perspective and develop them into strategic assets for growth with optimization across all channels and transportation services.
Managing logistics is a complex process that requires coordination between many different parties. TMS provides the ability to keep track of orders with carrier system data, find and compare rates for shipping services, all in real-time.
It provides workflow automation to assist in booking shipments and tracking loads through delivery. It can help you manage transportation, assist with route planning and international shipping.
A complete solution includes the various activities necessary to operate an entire chain, including planning, execution, control, and monitoring. Transport management solutions work well with those operations, improving a company's on-time performance.
One of the major features of transportation management software is the ability to streamline processes by providing supply chain visibility. However, TMS also can do many other things, like build a deep pool of data and measure it to get valuable information for further analysis and reporting.
The implementation of TMS can result in obsolete and inefficient manual operations being switched to more automated approaches that use less labor costs. A TMS provider should have a system that optimizes your transportation network and provide detailed data on the physical movement of the shipments. It should also manages carriers and track shipments with accuracy from loading until delivery.
How does a TMS work?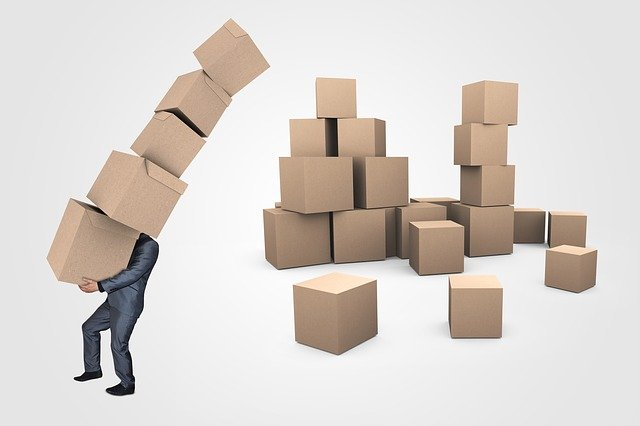 The number of businesses using transportation management systems (TMS) is rising as more companies face challenges in managing their networks. The need for a comprehensive and efficient TMS increases with the size of your business.
Transportation management software is an innovative solution that allows for seamless management and communication. With real-time data, users can make better decisions and optimize transportation planning.
Effective TMS platforms synchronize with supply chain management and the ERP system, facilitating customer orders and integrating that with the warehouse management system or inventory controls. This creates a loop within their network of interconnected systems to facilitate efficient operations for all parties involved.
Features Leveraged from a Transportation Management System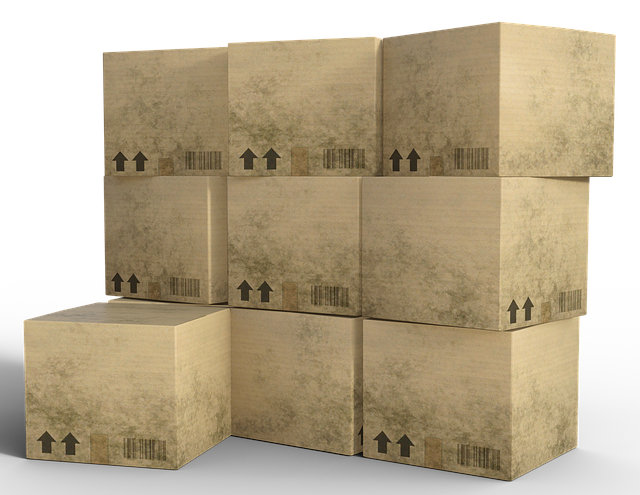 Visibility
Logistics managers can monitor the shipment process closely with a TMS. This allows them to have a clear view of where an item is in transit, why it's being shipped, and when they'll be receiving tracking information from the carrier or distribution center.
The benefits are vast – not only do you get real-time insight into your ship freight status but also details like invoicing, customs clearance, or booking shipments ahead without worry, because everything has been planned out beforehand.
Planning
The TMS platform provides a single dashboard for better visibility with instant data and business insights. With these tools, it's easier to plan and ground the decision-making process, leading to fewer road stops that save time and shorten routes. It reduces the costs of shipping by truck more effectively than before.
With instantaneous data about your shipments, you can make more informed decisions about where your trucks are at all times. This increased visibility into your fleet management enables you to optimize your routes and improve your bottom line.
In addition, the TMS platform provides valuable insights into your business operations, helping you to identify areas of improvement and make more strategic decisions about your fleet management strategy. With these powerful tools at your fingertips, you can streamline your shipping operations and reduce costs while keeping your customers happy.
Execution
Transportation management software helps the business plan and execute better by automating many of its functions while avoiding less human intervention in these processes. The platform can automate functions like dispatching, carrier rate acceptance, or EDI. It ensures that the organization's overall execution is on point, making it easier for them to achieve success within their transportation logistics.
Transportation management solutions are the core discipline of SCM as it creates a bridge between supply and resource planning.
Adding the system to the company's transportation operations helps improve its efficiency in many areas. Special functions implemented in the software allow you to control and plan the most critical processes related to the activities of any type of enterprise.
The benefits of using a TMS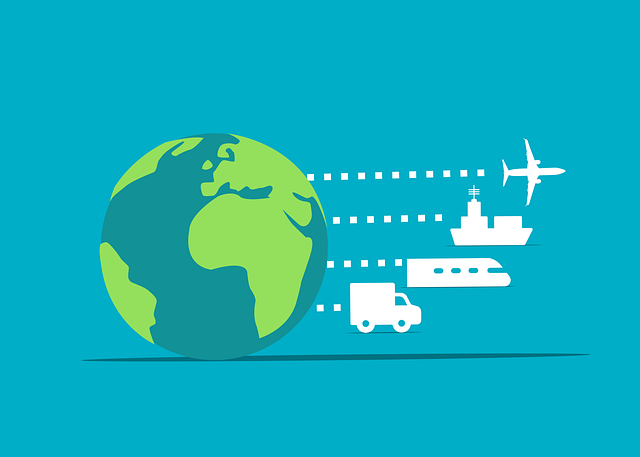 The TMS solution impacts different levels of business, from customer service to operational efficiency.
TMS software allows the collection of information about the logistics operations in one place and guarantees immediate access to it. As a result, it is a massive time-saver for company employees who can avoid legacy systems, exchanging numerous e-mails, and mistakes when transferring data.
Not only large companies but also family-owned and micro-enterprises will benefit from organizing relevant information. TMS is used in many different industries, e.g., in business:
transport
forwarding
e-commerce
production
logistics
Let's take a closer look at a few of the areas where businesses can take advantage of a TMS solution even more and increase the efficiency of operations.
Visibility
The transparency that a TMS provides can help you control and improve transport processes. Visibility gives better insight into your supply chain; loading and delivery times, transportation cost, fleet optimization, fuel usage for each trip, or loading efficiency.
This improves your ability to plan accordingly for better business outcomes. Complete visibility saves time and money as well as it helps to control the shipping process that would otherwise need to be human-powered.
True business intelligence is key when applying it to increased visibility. The BI elements that improve your ability to see trends also improve your ability to enhance your delivery operations, which can in turn save valuable resources.
Cost Savings
With TMS implementation, reducing costs for both the business and the end customer is at its peak.
TMS enables cost-efficient transportation by:
Carrier management
Optimizing with route planning
Improving efficiency across the operation
Maintaining carrier compliance
Facilitating better load planning
Enhanced shipment tracking
TMS makes it easy to compare carrier rates to find the best option. It also automates the booking process with efficient digital booking. In addition, the software streamlines, integrates, and automates processes, including auditing, accurate billing and payments, contracts, and order scheduling, for greater efficiency–and fewer errors.
TMS also lowers shipping costs by identifying the most cost-effective options and automating the rate comparison task. With load optimization, building pallets with rule-based optimization, companies gain efficiencies and operate at scale. With container shipping, space planning becomes more efficient and manageable.
Increased Efficiency
A TMS lets you do more in less time, providing businesses with an integrated platform to execute, manage, and analyze your logistics. Integrating a TMS into existing software, such as ERP and warehouse management systems, saves time that would have been spent on manual data entry and correcting errors.
The integration process also allows for tracking orders from distribution centers through transportation/delivery to ensure accuracy in delivery times which is critical. Real-time transportation data provides a bird's eye view of inventory levels, giving you an accurate overview that can help improve your strategies for managing it.
When companies have insight into their inventory management and reliable fulfillment processes, they can more confidently predict their inventory needs, update their inventory plans, and execute inventory reduction strategies.
The use of a TMS in the supply chain can lead to significant financial benefits for businesses. This system's information helps optimize routes, reducing expenses and fuel consumption through smarter planning.
A TMS also improves efficiency through load and route optimization and reduces the chances of errors by automating payment processes.
Customer Satisfaction
The ability to meet customer commitments is essential for any business competing in today's marketplace. TMS vendors should know this and their software should reflect this knowledge.
Improved customer service and satisfaction result from better predictability and real-time shipment information, as well as the correct use of data to provide personalized on-demand service. This should be a key element of powerful delivery management software.
The most successful businesses give their customers the tools to make informed decisions.
A TMS is a powerful tool for empowering companies to make timely adjustments when service disruptions arise. Not only do they limit the negative impact on their customers, but they also enable them with quick responses to resolve issues promptly.
The possibility of constant monitoring of the transport procedure and the current insight into the time of delivery, the level of loading, or fuel issues allows you better to estimate the effectiveness of the chosen work model.
It also gives a chance for a clear answer in the event of customer questions related to the shipment, which positively affects the reputation and trust in the company.
TMS analytics and reporting help companies aggregate key performance indicators such as shipping cost, transit time, and damage rates. They can then configure all aspects of an order in one place while also receiving real-time updates.
Streamlined Communication
A TMS streamlines communication with all parties involved within a single platform with real-time updates.
Not only the communication with the customer is improved but also with the carrier. It allows avoidance of misunderstandings, reduces the number of complaints, and gains better prospects for successful cooperation in the future.
As described above, implementing a TMS can bring many benefits to your business. With the freight transportation market growing and e-commerce expanding rapidly, many logistics providers turn towards SaaS options because they are more efficient. TMSs have never been more timely.
In summarizing, a TMS organizes transport data, which enables you to:
Plan and forecast
Optimize your routes
Automate processes
Improve service
Handle payments and settlements
Produce KPI reporting
Streamline communication
Centralizing your data in a TMS makes it quick and easy for onboarding carriers who need access to data across contracts, tax forms, and insurance.
Types of TMS solutions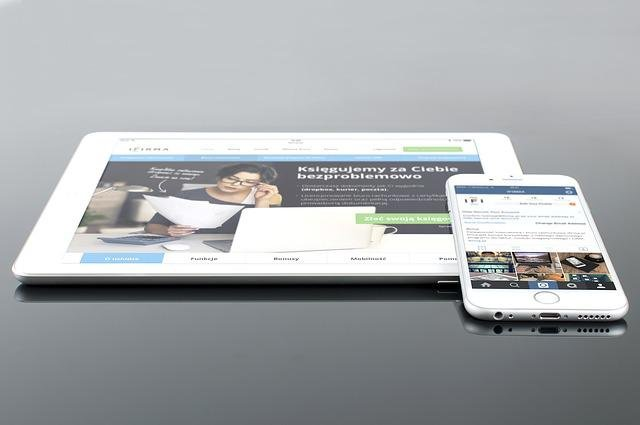 There are different types of TMS. Which one you decide to implement is usually based on the size of your business and your needs.
For example, some companies choose a hybrid solution that combines cloud-based software with a local server. Other companies might go with a hosted solution, which means they rent space from another company that manages their system. Still, others might choose an in-house solution that requires them to manage all aspects of their transportation management system internally.
It's essential to consider how much time and money you want to spend upfront before choosing the type of TMS solution that will work best for your company. Your TMS system will play a vital role in helping you streamline the different dimensions, processes, and complexities of your unique supply chain.
In the current business environment, customer delivery demands are more and more complex. As a result, delivery and loading schedules are tight. Turnaround time expectations need to match the on-demand economy. Real-time communication with all stakeholders is necessary, and more optimization is required to sustain efficient and productive operations.
The majority of TMS software providers are transitioning their services to the cloud. The cloud platform is the best choice for companies looking to make their business more efficient. With it, you can get high-end functionality at your fingertips without paying an arm and a leg in licensing costs or installation fees.
The TMS software architecture is scalable, meaning that the number of users and companies can grow with time. It makes implementation easier because there's no need for additional capital investments in hardware or data centers.
The benefits of scale and elasticity of TMS cloud-based solutions make it an undeniable winner in offering customers the best software solutions. In addition, the software company handles all the innovation, maintenance, security, and updates at a fraction of the cost.
The benefits of TMS cloud-based solution:
Easy access – SaaS is easily accessible in every location; no need to be in the office to access the system.
Increased efficiency – Streamline, automate, optimize, and provide real-time control to grow the business and reduce costs.
Visibility & control – Help reduce risk and improve performance hand-in-hand.
Future proof investment – New releases and continuous innovation are available to all customers at little to no extra cost.
IT resources optimization – No licensing and maintenance cost; flexible payment options based on usage and functionality.
Trends in TMS software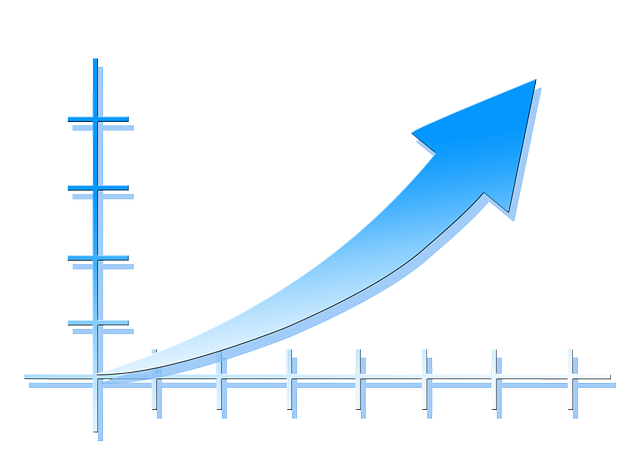 TMS software offers a way for companies to streamline their processes and provide the best possible customer experience. The desire among consumers has increased market potential, which is still relatively low.
As the market for TMS software continues to grow, there are many emerging trends users can expect.
The following are some trends that users can expect to see in TMS software:
AI and Machine Learning Improvements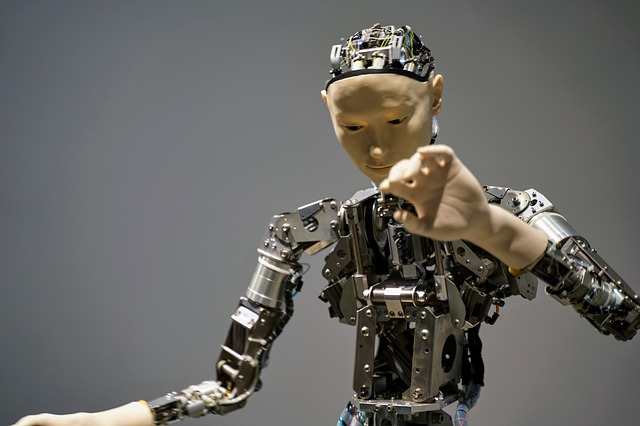 Artificial Intelligence is making its way into TMS software solutions, helping companies revolutionize the way they run their business operations and replacing traditional more manual methods of logistics management.
Through AI and machine learning, a TMS can manage a massive amount of data and better encapsulate what is essential to the user.
The system is intelligent and learns over time to provide more accurate insights. It develops algorithms that make sense of accumulated data.
AI insights help to improve forecasting, which facilitates better vendor communications and production planning process optimization.
The ultimate result is to enhance the customer experience and utilize a company's assets more efficiently. AI is bringing a new level of intelligence to TMS systems. This additional layer can identify issues that would otherwise go unnoticed and make adjustments if necessary.
These capabilities give shippers accurate insights on actions required and, ultimately, how it affects the customer and profitability.
Integration of planning systems to the TMS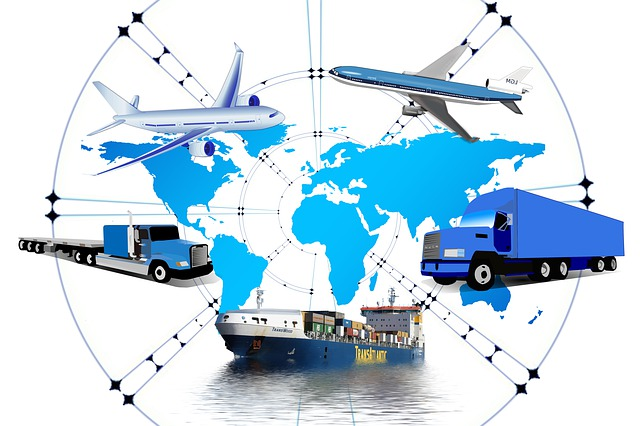 Companies of all sizes can benefit from the TMS platform.
A TMS can communicate with order management systems (OMS), enterprise resource planning (ERP), and warehouse management systems. These systems are vital to a company's ability to receive and process customer orders and move them through the supply chain effectively while communicating the status.
TMS technology has evolved into a control tower of a supply chain. It has made progression a key component in managing a company's inbound supply chain activities. Integrating a company's internal and external systems with the TMS creates an end-to-end logistics strategy that can help optimize supply chains.
Faster, More Secure Integration Advancements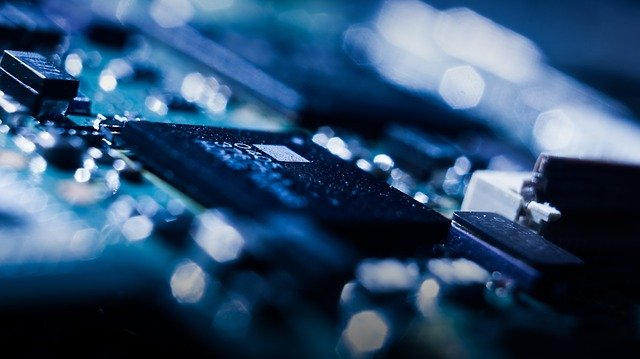 One of the benefits of modern technology is the opportunity for more accuracy while providing a high level of security to supply chains.
While EDI or API solutions have brought supply chains into the 21st century, blockchain technology will move it to the next level.
Blockchain is a distributed, digital ledger. The application is based on currency, but blockchain can also be used within logistics and supply chain transactions for contracts, payment, and tracking. Blockchain could play a large role in the future of global trade, as it can process payments quickly and efficiently.
Supply chains can be made more secure by implementing a digital ledger that will allow for greater visibility and control. As transactions move through the system, one transaction offsets another. This balancing creates a strict chain of command to control transactions moving through a supply chain.
Control Tower
The TMS will continue to be a control tower for all activities within a logistics and supply chain strategy; it can go even further as driver free trucks enter the market.
A TMS will operate for a company and integrate with other entities outside the organization to essentially be a traffic control tower for the equipment on the road.
The transportation industry has long needed this type of control applied and software vendors can capitalize on building systems that offer this approach to maintain an advantage in the marketplace.
Increasing Transportation Modes
Consumers require all freight modes, sometimes warranting companies to move to an omnichannel distribution strategy. An outsourced solution should have the capacity to grow and evolve in this area.
With the growth of e-commerce, anything and everything can be ordered online. So, utilizing these omni-channels is imperative to adapt to the size of shipments and increased quantities of the loads.
Intermodal, full truckload, LTL, and parcel under a single platform are becoming the norm to optimize across all channels and freight modes. Adding in the inbound and outbound functionality discussed previously increases this need to have all modes under one TMS platform.
How to choose the right TMS for your business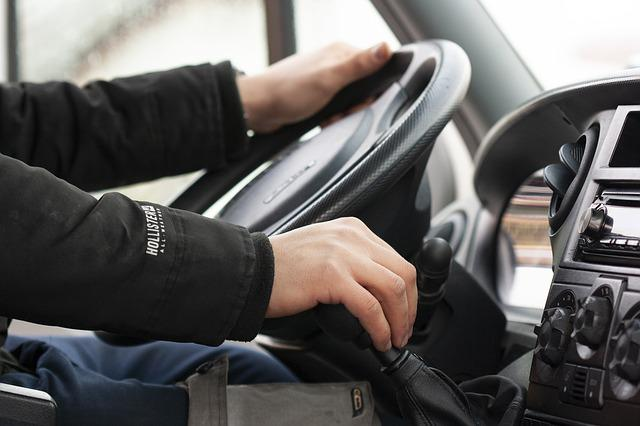 A TMS is an essential part of the supply chain. Still, choosing the right system for your business can be challenging because there are many wide-ranging features and functions.
A TMS provider might try to sell you on what they have vs what you ultimately need. A suitable system will be able to adapt to your changing needs for years to come. An award winning system might be great, but not if it doesn't solve for your particular pain points.
Third-party logistics providers and other businesses are focused on business growth and prioritize delivering exceptional customer service. The right transportation management software (TMS) supports this strategy.
The best transportation management software should have these key characteristics:
Visibility into real-time transportation pricing
Multi-mode optimization
Understanding market rates to source carrier capabilities
Tracking and managing existing freight
Routing optimization
Carrier management and fleet management
Capabilities with custom code or customization in general
Real time electronic proof using data and business intelligence
There are two main types of transportation management systems, on-site and cloud-based. A cloud-based solution is easier to implement and requires less time on training and installation, faster deployment, and less maintenance. Furthermore, a cloud-based software company will have the ability to update your TMS remotely, which makes it easier to keep it up-to-date with new features and security upgrades.
TMS implementation and support considerations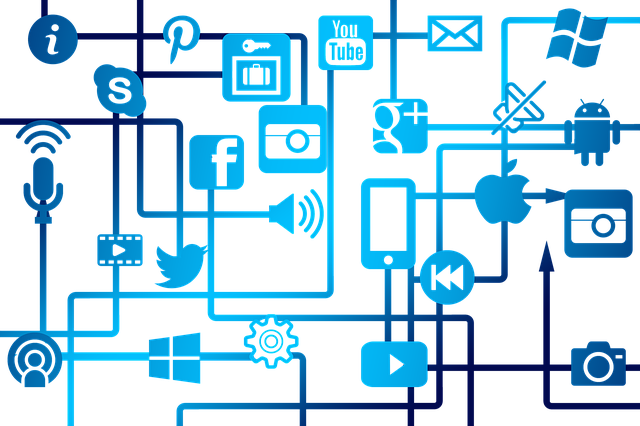 Over the years, industry analysts have well documented the business case and benefits of the TMS, with companies saving 5-25% or more on their transportation spending.
However, to achieve those benefits, companies must first successfully implement a TMS. This is a change management type of implementation, which means the performance of a TMS begins even before selecting the software vendor.
Below steps are critical if you want to implement TMS successfully:
Define your needs and objectives
Choose the right TMS solution and partner
Assign a cross-functional team with clear roles and responsibilities
Prepare a detailed project plan
Understand your integration and connectivity requirements
Hyper care – implementation does not end at go-live
Define your needs and objectives
Understand clearly what you want to achieve by implementing a TMS solution for your business. If you don't know what you want to accomplish with transportation management software, you might be disappointed with the results.
Assess your operations and try to understand:
Which metrics do you need to improve
What your capability gaps are
What type of data needs to be shared
Which systems does TMS need to integrate with
The more analysis you conduct up front, the greater the odds for implementation success. By investing time for analysis before choosing the solution and vendor, you can save much time and avoid surprises and issues during the implementation.
Choose the right TMS solution and partner
Once you understand your business needs the next step is to select the right solution provider and partner. There are many 'top' transportation management systems but not all of them will be suitable for your needs.
Determining which solution and vendor are right for you starts with mapping and understanding your current processes and defining your desired post-implementation state.
When choosing the vendor, also consider factors like:
Implementation time and effort
Partnership and collaboration model
User experience and provided training
Implementation plan and roadmap for success
Vendor alignment with your mid- and long-term strategy
Evaluate the vendor properly to ensure the TMS implementation success.
Assign a cross-functional team with clear roles and responsibilities
Yes, even if you engage with a third-party firm to lead the TMS implementation, it does not mean you do not have any responsibility. To ensure a smooth transition, you need to participate in the implementation process actively.
You should have a lead person dedicated to the project. It doesn't necessarily need to be a transportation expert. However, the person should understand the process, requirements, and have strong communication skills.
It's crucial to involve all stakeholders: IT, finance, customer service, procurement, warehousing, and sales teams at different stages of implementation. If you don't invest the time and resources necessary to adequately support the implementation project, then you're setting yourself up for failure and additional cost.
Prepare a detailed project plan
It's always necessary to document the tasks that need completing and their due dates. This will help everyone know what they're working towards, as well as keep track of how much time or budget has been allocated for each task from the start-to-finish.
While preparing the plan, ensure that you put enough time into end-user training. Investment in training pays off quickly. The more users know about TMS and its capabilities, the better they will be able to use it and be productive with their time spent using this system.
Map your integration and connectivity requirements
The TMS is an integral part of many different systems. For example, it exchanges data with warehouse and order management systems. It manages electronic communication with many external partners like carriers, suppliers, or logistics providers.
It's crucial to understand what the connectivity requirements are to set up the management system properly in order for all departments involved to be coordinated correctly. An important component of any solution is its need to interface with other software systems as well as track and update information in real-time.
This software also must generate regular reports, so that progress can be monitored and necessary adjustments can be made to the transportation plan. The hardware for a TMS typically includes servers, routers, switches, and computers. All of this equipment needs to be compatible and able to communicate with each other in order for the system to work properly.
A well-functioning transportation management system is essential for any company that relies on transporting goods or materials.
Continuous evaluation – implementation does not end at go-live
It takes time to set up and fine-tune a TMS, especially its optimization capabilities. Your operations change over time — routing guide, rates, lead times, unloading slots, constraints— you need to fine-tune the TMS continuously.
From shipping freight to the ability to track shipments, a TMS provider has to know the ins and outs of your business and deliver solutions both near and far-term that meet your changing needs.
Final Thoughts
A TMS platform operates like a control tower guiding all of the company's supply chain activities, from its suppliers to the delivery to the customer. By optimizing the logistics and supply chain, a company has a competitive advantage in the market.
A comprehensive TMS will give you a complete view of your transportation needs. Enriched by technologies, a modern management system provides excellent automation, data insight, and technology that helps companies shipped goods to thrive in the global supply chain.
By automating processes and providing real-time data visibility, a TMS can help you to optimize your shipping operations and improve your bottom line. Whether you are looking to improve customer satisfaction or reduce costs, a TMS is an essential tool for any company that ships goods.