3G Pacejet Shipping
When your customers can't deliver until you do
ERP-integrated multi-carrier shipping software
3G Pacejet Shipping is the tool to be your customers' source of fulfillment certainty. That means shipping software that integrates with your core systems (ERP), includes a strong parcel & freight carrier network, and adapts to serve you and your diverse customers.
The most complete packing and shipping features, adaptable to fit your business
Packing and shipping, freight and parcel, domestic and exports, fully-connected and automated — all in one.
Efficiency and performance that deliver better fulfillment results; your customers will notice the difference.
Start rapidly and tap into the full 3G Transportation Management & Shipping Software suite over time.
Find better services for 30% less
Quote & Rate Shopping
No more toggling between websites or shipping tools! Rate shop across modes and carriers in a single place, to pick the right service level for the right price on each shipment. Leverage the Rules Library feature in 3G Pacejet Shipping to configure rate shopping by cost, service-level, transit-time, and more.
Reduce surprise fees by 50%+
Predictive Packing
Smart and configurable Predictive Packing algorithms reduce surprise shipping costs and surcharges by estimating packaging during freight quoting. Customizable algorithm settings leverage ERP item data to estimate boxes or pallets in  shipments along with dimensions and weights.
Ship with 99% error-free results
Packing & Scan-Packing
Know your shipments are packed with 99% error-free accuracy. Fast, easy scan-pack workflows with audible and visual feedback help your team avoid errors before they happen. Accelerate packing speed while capturing key data like lot and serial numbers. Consolidate shipments to reduce costs. Easily leverage Scan Pack, Drag and Drop Pack, Auto Pack methods across diverse transactions.
Eliminate manually filled paperwork
Labels & Paperwork
Printing, matching, labeling, done! From adding efficiency for large batch shipments to complex retail compliance (GS1), make paperwork easy. Auto-populate key fields, print matching labels and packing slips together, and even add your branding to paperwork. And 3G Pacejet Shipping includes full automated high-speed printing technology with no third-party tools or costs.
More automation that fits your business
Rules & Pre-Built Rules Library
Configurable rules add if-this-then-that control over your shipping data, rates, paperwork/labels, and much more. Choose from our pre-built library of rules or build your own. Customize each step of packing, rating, shipping to fit your customer or operational needs. And leverage custom data and custom views with custom rules.
Know the #'s and $'s that determine success
Reports, Dashboards, & Analytics
Understand and control the key metrics that determine successful shipping experiences for customers. Customizable dashboards in 3G Pacejet Shipping allow you to view the most important cost, labor, and carrier performance analytics for your business.  Other 3G Pacejet Shipping analytics tools include a standard library of reports and full access to export any or all of your shipping data for use in Excel or other analytical tools.
From minutes down to seconds
Export Shipping
Nobody ever accused government forms of being too simple! Export and customs documentation takes a long time to fill out, and a single error can have a serious impact. Instead, allow software to automatically fill it in so your goods can travel the world.
simplified experience for all users
Custom Views & Searches
Add multiple custom views to simplify and streamline your user experience. Show the fields you need in the order you need them. Leverage custom data fields for new data. Create saved searches that quickly identify shipments for action. You are in control of how fast, how efficient, how easy.
Capture more data for better automation
Custom Shipping Data
Easily add unlimited custom data fields and connect them into your shipping workflows via ERP-integration. Leverage custom data to make automated decisions in rules, see them in views, add to paperwork, and much more. If shipping needs the data, you've got it covered.
Eliminate $15+ per package penalties
Address Validation
Unforced errors can demolish margins! When carriers initiate address corrections, the costs are steep. So too is the reputational jeopardy one puts themselves in by sending to the wrong place. Use the Address Validation module to add a little certainty and confidence before sticking that label on.
choose the carriers you can rely on
Carrier Performance
Keep carrier partners accountable! In addition to monitoring in-progress shipments, reference aggregated, historical data to compare timeliness, accuracy, and costs across carriers. You can even develop situation-specific queries to make comparisons based on metrics most relevant to your organization or customer base.
Connectivity that never takes a day off
Integration & APIs
It's not who you know, but where you're integrated! Shipping software can only do its job with the right integrations: users' ERPs, a strong carrier network, and vital ancillary tools. Experience native ERP integrations with leading providers, a proprietary carrier network with access to 95% of available services, and connections to key packing & compliance platforms.
Shipping for Manufacturers and Distributors
Be ready for the next shipment, business cycle, or growth phase by preparing to meet every customer demand, whether you can predict it today or not.
3G Pacejet Shipping is the key to flawless pack and ship execution:
From simple pack and ship to high-speed fulfillment via scanners
Multi-mode and multi-carrier for parcel, LTL, 3PL in one easy system
Smart rate-shopping finds the best carrier services at the lowest cost

From one site to many: location-specific workflows and carrier options

 

Expand deliveries international with automated export shipping
You can rely on 3G Pacejet Shipping as your operations grow and expand.  Easily add carriers, implement new locations, on-board new customers, and more.
Shipping for E-Commerce and Retail
Whatever the growth strategy, 3G Pacejet Shipping is how merchants of all sizes scale their fulfillment operations. 3G Pacejet Shipping provides proven solutions for some of the unique challenges of e-commerce fulfillment:
Streamline e-commerce fulfillment with scan-pack and batch shipping workflows
Support customer branding with customizable retail templates for packing lists and labels
Built-in high-speed print automation with no third-party tools or services
Built-in support for GS1 labeling and integration with ASN EDI providers
Manage LTL freight and parcel pack and ship in one solution with flexible workflows
From improved workflows to error elimination, merchants need software that improves speed without sacrificing accuracy or profit. You may have questions about what comes next, but there will never be any doubt in how to get it there.
ERP-Integrated Shipping
3G Pacejet Shipping operates seamlessly with ERP fulfillment workflows using purpose-built integrations. Common business improvements from ERP-integrated shipping include an 80% reduction in manual labor with 99.5% or greater shipping accuracy.
Key features of 3G Pacejet integrations with ERP systems include:
The leading shipping solution for popular cloud ERPs such as NetSuite, Acumatica, IFS, Microsoft, Infor
High-speed automated integration of orders to 3G Pacejet Shipping and ship updates to ERP systems
Sophisticated and customizable data mapping to automate more workflows, paperwork, and labels
Customizable workflows, tags, data fields, and a built-in rules library to tailor processing
Learn more about 3G Pacejet Shipping integrations with popular ERP systems on the Logistics Marketplace page.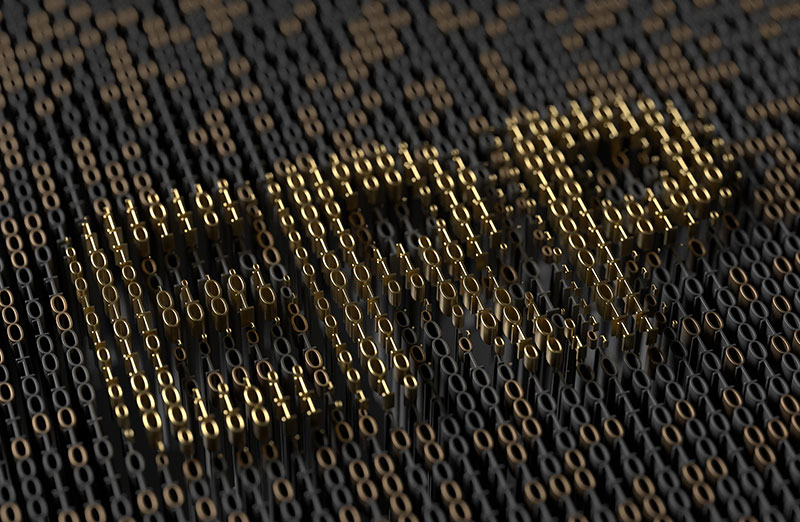 SAVINGS CALCULATOR
Calculate your savings with the right shipping software
Download the savings calculator to calculate your savings potential with the right shipping software, and watch the included video for a quick tutorial on how to use this tool.