Multi-carrier shipping
More carrier options at your disposal. More control over your shipping.
Whether managing shipping operations or freight transportation, the ability to access, connect to, and rate shop across multiple carriers is vital
True multi-carrier capabilities
Many transportation and shipping management software packages claim "multi-carrier" capabilities, but not all are created equal. Anybody can create siloed connections to the largest API-equipped carriers. But few offer true, cross-carrier rate shopping, even fewer can write EDI connections for truckload carriers, and almost none have an integration hub allowing customers to develop their own carrier connections. So, when we say "multi-carrier" at 3G we truly mean the ability to work with your carriers of choice, within the workflows that work for you.
Multi-carrier shipping software. Whether shipping via parcel, freight, or both, it's far easier to take control of your operations when all of your carriers are accessible in one place. Even more important is the ability to bring new carriers into the multi-carrier system the moment you have contracts with them. And finally, beware of imposters – shipping platforms that license a third-party carrier network (over which they have no control) and claim to be a true multi-carrier provider.
Multi-mode and multi-carrier for parcel, LTL, 3PL in one easy system
Smart rate-shopping finds the best carrier services at the lowest cost
Historical data to compare timeliness, accuracy, and costs across carriers
Access to 95% of available carrier services
Multi-carrier transportation management. When managing and optimizing freight transportation, a multi-carrier TMS is an absolute must. While most TMS have a multi-carrier network available not all have the same access to modes, services, or regional & specialty carriers. Whether using TL, LTL, or a combination, it's reassuring to know that connections to large and midsize carriers are pre-built. Transportation challenges can be tackled even more confidently when that multi-carrier network has tools available to create new connections to carriers not already part of the standard network.
Optimize all over-the-road modes including TL, LTL, and Parcel in one
Manage LTL and TL contracts while accessing spot market TL capacity
Consolidate loads, rate-shop, and select carriers for the best service and most competitive price
Maintain complete carrier profiles and automate the onboarding of new ones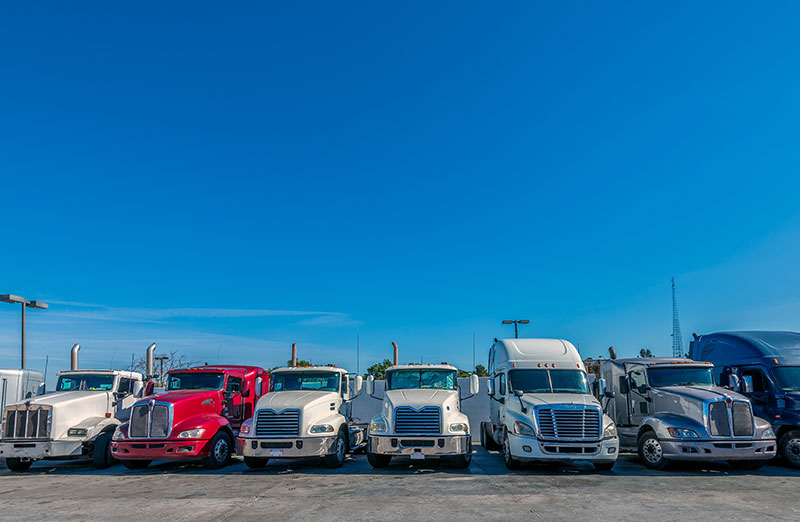 Multi-carrier transportation and shipping
To keep all your goods moving, no matter the circumstances
From the ground up
Homegrown
3G has built, and maintains, its own Carrier Network without reliance on third-party connections and the associated risks of slowdowns or outages.
The right capacity
Expansive
Access all over the road modes, and more than 95% of available services in the U.S. and Canada to ensure unmatched access to the right capacity.
Connect as they do
EDI Library
Not all carriers offer API connectivity, so 3G maintains an EDI library with more than 300 connection templates to enable use of your preferred carriers.
LTL at your fingertips
Connected
3G leverages API connectivity for all Parcel and LTL carriers, with the ability to make EDI or web portal connections to truckload carriers.
Adjust on the go
Diverse
When business realities or economic climates dictate a change in carrier or mode, make rapid connections with new carriers.
Make your network yours
Customizable
Use the 3G Integration Hub to create your own connections to carriers not already part of the 3G Carrier Network.
Featured partners in the 3G Carrier Network
3G isn't just how you manage transportation and shipping, it's where you integrate with the carriers, systems, and tools that help you deliver every shipment, every time. Here are just a few of the dozens of integrations that work with your 3G Transportation Management & Shipping Software suite.
UPS
XPO
FedEx
ODFL
ABF