Article
10 Effective Ways to Get More Out of Shipping Software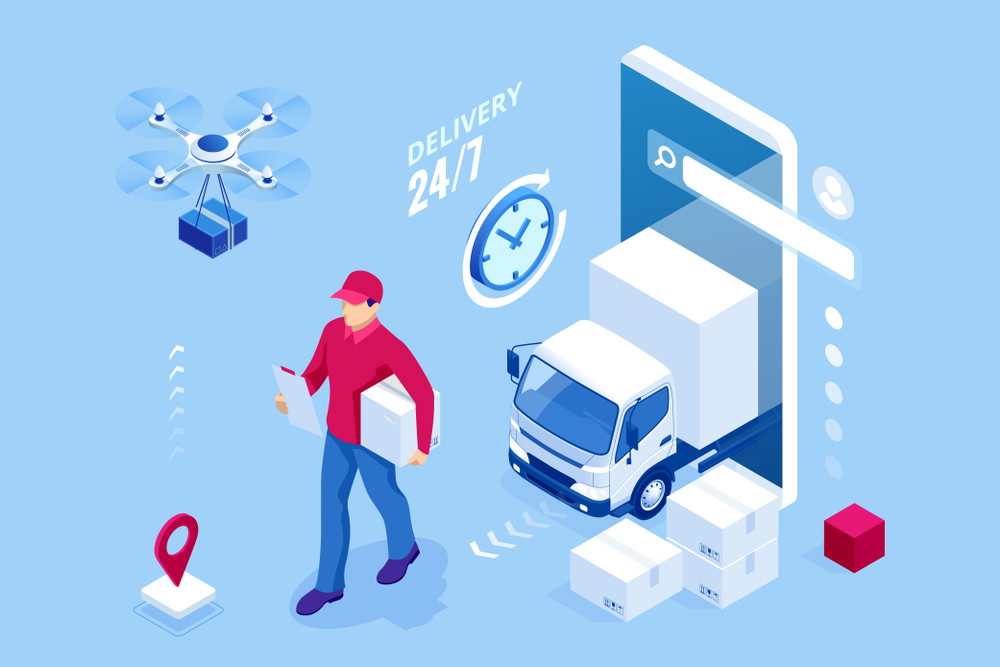 Transportation management is a vital part of any business. Customer satisfaction, productivity, and profitability depend on effective transportation management. The best way to achieve that is through employing dynamic shipping software. But how do we get the most out of a shipping software solution?
More businesses are thriving with shipping software tailored to their everyday needs. When you automated shipping processes, you can rely on the power of a shipping platform to handle otherwise manual tasks. As a result, you get to focus on finding more ways to scale your shipping operations. When it comes to shipping software, there are many options on the market. But how do you identify the one that best fits your business requirements? Read on as we outline ten effective ways to get more out of shipping software.
The Importance of Shipping Software
One critically important aspect of shipping software is its ability to automate. By creating a set of intelligent algorithms and employing a host of shipping rules, you're empowering your shipping solution to become responsible for handling the logistics of your operation and your products. When implemented correctly, you gain an essential business system. You get to streamline your shipping process, you get to grow your shipping volume and you can at your discretion, expand the number of shipping carriers you work with all the while producing fewer errors and bringing you more satisfied customers. Let's break down shipping software a bit more as there are complexities to this product that should be outlined to ensure complete comprehension of its usefulness.
What is Shipping Software?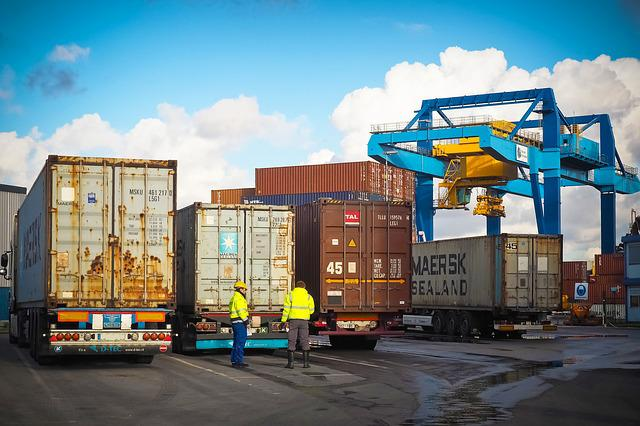 Shipping software is a type of business software that helps companies with shipping needs manage their operations. It can automate tasks such as calculating shipping rates, tracking packages, and printing shipping labels. There are multiple options available; from using free shipping software to enterprise shipping solutions. Depending on a company's needs, a higher-level product can cost upwards of $200-$1000 plus per month. The shipping process within a business is dependent on two vital elements, planning and execution. Having a solid understanding of supply chain management and employing shipping software options and rules that best align with your requirements will improve order fulfillment and provide cost savings and efficiencies throughout the organization. A shipping platform, along with a transportation management system, is an essential technology that assists in supply chain visibility. Therefore, apart from being standalone software, they might also be modules with a complete supply chain management suite.
Types of TMS
Automated shipping software can be single or multimodal. In a single modal TMS, there is only one mode of shipment. Whereas in multimodal, there is more than one mode of transportation. For instance, a product can travel some distance by air and then the rest of it by sea. Most systems use the multimodal method. Some shipments cannot be completed with only one carrier. In that case, you need multiple carriers and contracts. This is known as intermodal TMS. Besides automated shipping software, there are also manual systems. These require human hands to a considerable degree. However, they are certainly manageable and can provide enhanced business benefits. The majority of the TMS used by businesses these days are outsourced. A third-party provider takes complete responsibility for maintaining the system. However, the sophistication of these systems and their ability to integrate with other critical systems make them hugely valuable.
Who uses a TMS?
Companies that use a TMS or advanced shipping systems are typically medium- to large-scale enterprises, online sellers, and logistics companies who want to employ it to expand their customer capabilities. Companies use automated shipping software to manage their shipments better, save money on their shipping costs, and exercise more direct control over the process. Almost all companies can benefit from monitoring their product shipping in real-time. However, for freight forwarders, shippers, third-party logistics providers, and carriers, it is essential to the success of the organization.
How does a TMS work?
A TMS is mostly a depository data storage system. The information it stores are details regarding the carriers. It also permits transactions and communication. These become possible because of the system's integration with other parts of the supply chain like an ERP or warehouse management solution. These critical systems work together to maintain the highest levels of supply chain visibility. The ERP handles back-office tasks like administration, accounting, and invoicing. It can provide levels of order management and inventory to some degree. Meanwhile, the WMS helps with different warehouse tasks-shipping, receiving, tracking inventory, etc. The TMS needs to receive information about the customer orders to plan and execute shipments. The ERP and WMS systems provide that. These include the customer's name, address, and item details. The TMS returns carrier details like costs and tracking numbers. This concerted effort makes possible improved visibility into shipping options, shipping rates, and shipment tracking, all towards the effective management of shipping operations.
How Does Shipping Software Help?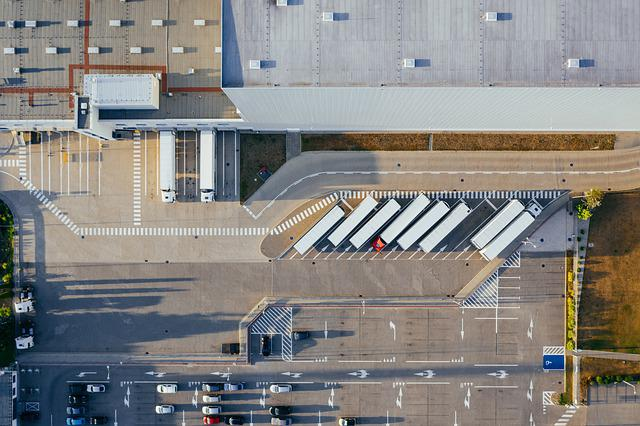 Comprehensive shipping platforms help a business perform some of the most critical functions in the shipping process. For instance, they help in freight management, execution, planning, and administration of the movement of goods. Below are just some of the benefits shipping software solutions provide.
Maintains relationships with carriers
If you do not compare different carrier rates, shipping costs will eat up a significant portion of your profit. Before the dawn of the TMS, transportation managers, freight brokers, and third-party logistics firms maintained carrier relationships through phone and fax. They also had to record the shipping rates for future comparison manually. With the introduction of transportation management systems, these tasks became both digital and automated. There can now be more strategies levied when evaluating logistics companies, evaluating major carriers, or sourcing cost-effective transport solutions. Modern systems provide powerful delivery management software that bridges gaps and streamlines the delivery process.
Planning shipments
A critical function of any shipping management software is its ability to plan. The rules programmed into the system help automate order fulfillment. They also provide shipping processes to plan the most effective options and routes. For example, a transport system provides data and analysis on the service quality of different carriers in terms of delivery times and routes used. As a result, you can select the fastest and highest quality service to move your product. Moreover, you can further reduce costs and time by using the data within the system to gain efficiency each time your business ships goods. These systems allow for the best utilization of carrier resources. As an example, in LTL shipments, you could strategically size loads to make the most out of the space available. This is not something easily executed without software support.
Executing shipments
Regardless of whether it is container shipping, batch shipping, or an overnight shipping option, there are key requirements to ensure the proper execution of shipments. For instance, understanding the movement of a shipment, its location, delivery, and any issues in real-time. You need this visibility in order to counter minor problems before they become more significant. Shipment tracking along its planned route also helps you build more trust with customers. You can provide real-time updates on the movement of their order. This enables businesses to feel more confident in the customer support they'll need to offer.
Administrative functions
Any shipping process generates a lot of essential documents. Many of them are relevant in proving your compliance with government regulations during various audits. Such documents include bills, receipts, etc. An automated shipping platform generates these types of documents and more on-demand. The platforms provided by shipping software companies can also compare carrier-stated rates and invoices. As a result, they can detect any errors or dissimilarities between them. Another essential administrative function of TMS is to handle settlements, documenting certain shipment milestones before making payments. These include proof of delivery, time spent on the road, evidence of pick up, and others.
Identifying the Best Shipping Software for Your Business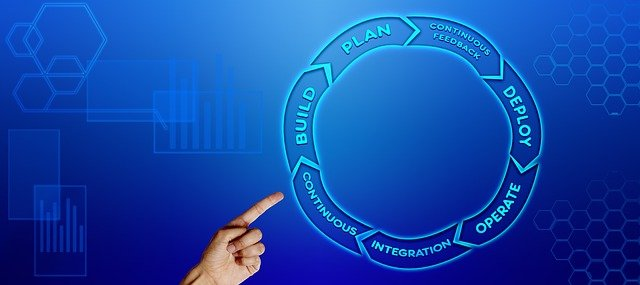 Shipping software can radically change the way you conduct business. However, there are slight differences in the services of different shipping solution companies. Your primary goal is to align your needs with the features offered by a shipping platform and determine which providers have the solution that best fits. Ask these questions to get started.
What Are Your Business Needs?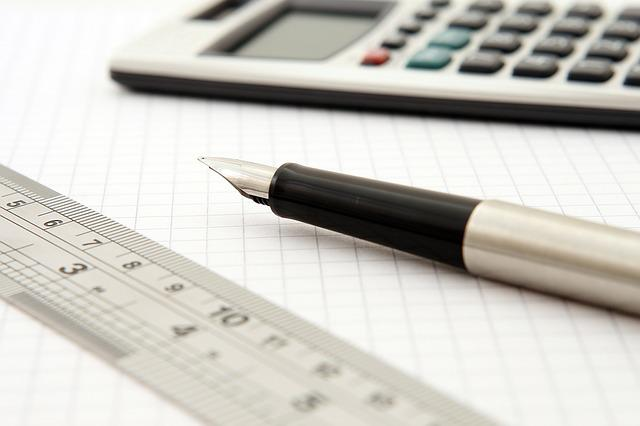 How does your company run its logistics operation? This is the first question that you should answer. Even the best shipping software has degrees of capability. When you choose software, it has to be aligned with your company's capabilities. In other words, would you affix a truck tire on your bicycle? No. In the same way, your shipping software needs to fit your company.
Modes of transportation
Your products might travel overseas or just regionally or locally. If they travel offshore, you might need an intermodal shipping solution. You may also need to understand international carriers' processes and rate differences. Your shipping options could be quite different depending on where in the world you ship to. In contrast, if you are only fulfilling local or regional orders, a multimodal or single modal TMS should suffice. Your shipping options may be limited depending on your shipping volume and the way you manage shipments might be completely different.
Number of shipments
Shipping software vendors usually charge for their services based on shipment numbers. The greater the estimated number of shipments, the more the monthly fee you pay. If your shipping volume is low, you'll want to ensure you select an affordable solution. But you still want one that can appropriately scale when your business model demands it. For example, if you typically sell more during the holidays or increase the number of selling channels during a peak period, your shipping solution should allow for this.
Your locations
If you run multiple stores or eCommerce businesses, a shipping solution should be able to accommodate this. Additionally, many online sellers might have a physical location where they sell products and handle the order fulfillment. Most shipping software vendors understand these scenarios and sell solutions that align.
ERP system
Certain shipping solutions work best within an ERP, Enterprise Resource Planning software. The key features you are looking for in this situation will be different than a standalone shipping platform. Additionally, you may need to integrate with other logistics software. Understanding how a shipping module integrates will be critical.
Invoice Auditing
Generating invoices is an essential need in shipping. Basic shipping software might focus mainly on the planning side. If your company audits a large number of invoices each month, you may require a system with advanced administrative functionality.
What are You Trying to Achieve?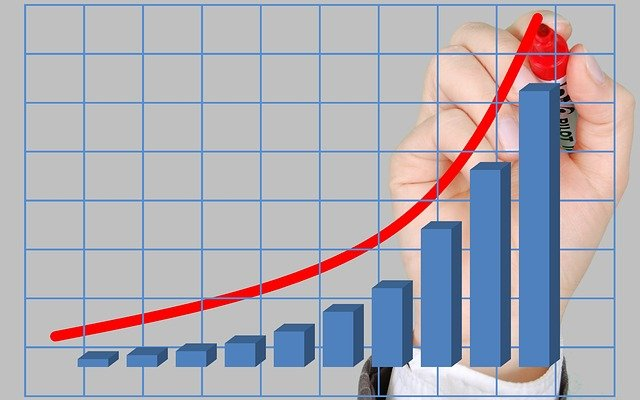 Everyone starts with a rough idea of why they need shipping management software. But if you don't know exactly what you are trying to gain, your system might disappoint you. Not all software solutions are the same. A basic system might not offer access to multiple carriers, which will make it more challenging to find discounted rates. Meanwhile, a sophisticated management software might automate shipping processes, provide inventory management and be intelligent enough to provide business insights.
Return on investment
Cost savings is one of the primary reasons people purchase shipping management software. But how is that savings generated? Ideally, you will want a system that saves you money in two ways.
It will save time on transportation costs. Real-time electronic proof, real-time tracking visibility, and superior route planning are three value add when it comes to cost-effective transportation planning.
It will reduce the number of errors. Reducing errors saves both time and money and enables businesses to expand operations across multiple sales channels more easily.
User-friendliness
Nothing is more frustrating than purchasing an overly complicated system that no one in your company can understand. Thus your options are to buy something that is easy to onboard with your existing team or hire someone who has the knowledge of the system you wish to purchase.
Adaptability
Successful companies constantly change and evolve. You will need a solution that can evolve with the organization. The shipping industry itself is always changing, so it is vital to select a system that is always being improved upon and one that is well supported.
Budget
With the myriad of shipping options available it is paramount to understand what your budget for this piece of infrastructure is so you do not over-purchase. The best shipping software is likely the one that fits your budget.
Shipment visibility
What kind of visibility into your shipments are you trying to achieve? If this is an essential feature, you'll want to ensure the product meets your requirements for real-time electronic proof or real-time visibility throughout the entire delivery process.
Narrowing Down the Search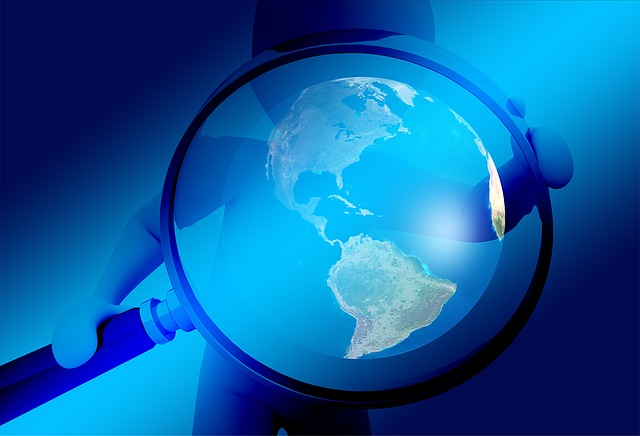 When you find a solution that provides the answers to your questions, you are ready to narrow to the best-qualified products. You now want to test-drive the software through a demo or trial. Many software vendors will claim to offer a complete solution when in all actuality, the platforms lack critical components or features that are "must-haves" for your company. Similarly, some systems will have features you don't need, which incur costs that you don't want. When you have narrowed your search use the following information to help finalize your decision.
Customer reviews
People buy products based on word-of-mouth and on what pain points peers have solved using the same solution. Online customer reviews are a great way to dig a bit deeper into how a product might suit the needs of a competitor or similarly structured company. When you are at the end of your evaluation, go to top software review sites to see how customers have rated your final choices. Gartner's Capterra and G2 are some of the top software review sites.
Implementation time and process
Ask the following questions about the onboarding of the software.
How long does it take to onboard the software?
How involved is the implementation process?
How difficult will it be to train my team?
How long before we start to see the effects or results?
These are important because you are trying to solve a problem and you want to know how long it is going to take to start seeing some resolution. It is also essential to know if the implementation process requires advanced technical expertise. And if it does, is that supplied by the software vendor.
Community support
It is always helpful to find software with enormous community support. This helps to find fast answers to troubleshooting questions. A community is a great way to discover the way people feel about the software and how people logically solve their issues with it.
CLOUD-BASED or ON-PREMISE
Many shipping management software vendors provide their solutions in the cloud. A cloud-based system makes it easier to get support, receive updates and maintain high levels of efficiency. Manufacturers following strict security protocols will prefer on-premise systems. Determine which one best suits the needs of your organization before you start the purchase process to ensure there are no gotcha moments or hidden fees.
Qualities to look for in Shipping Software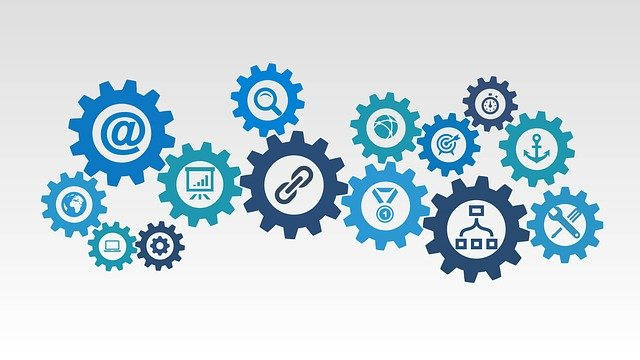 When you've found the right software, you'll likely find that all of them contain the essential features. What you want to know is which platform delivers the features you most need without raising the price point beyond where you are comfortable. Here are some areas to review based on your specific requirements.
Optimization engine
You want your system to create the most optimized shipping routes in order to create efficiencies and reduce costs. To support this requirement, shipping software requires a powerful optimization engine. One of these is a load optimization engine; to find the best way to arrange packages in a vehicle so that you can make the most out of a carrier's available space. Another powerful engine is route optimization. Consistently analyzing route information and finding the best available routes to reduce time and costs on the road. And if you are looking to compare the carrier contracts or carrier rates in real-time, then a transportation management engine is what you'll need. When choosing shipping software, ensure it has the proper optimization in place to provide you with the updates you need based on your use cases.
Route visibility and monitoring
Real-time visibility into the delivery route is one of the primary purposes of implementing a system. The better the software is at tracking and monitoring a moving product, the better a shipping program it is. This is also essential to trace lost products or when dealing with customer complaints. Good shipping software should provide an extensive view of the different stages of the shipment process. As a result, you can manage the operation more efficiently and pinpoint transit problems. Plus, it will automatically send updates on various route events.
Management and analysis of contracts
Dealing with carrier contracts is never fun. Therefore, your chosen shipping software must have the necessary tools that let your freight managers easily compare contracts. As a result, shipping negotiations and shipping rates can be moved in your favor. Discounted shipping rates are a huge win for any size organization. Having the right systems in place to provide this type of information makes it easier at the negotiating table.
Compatible with major business software
When you are operating on a large scale, a standalone system is typically not enough. You need shipping software that integrates seamlessly into the other business systems you have in place. An order management system, enterprise resource planning system, warehouse management system, accounting software, and inventory control system are just some of what might be in play. Top shipping software companies know this and should develop their products to ensure compatibility. In a fully visible and controllable supply chain, you must have consistent communication between your shipping, warehouse, and inventory systems. Selecting shipping software that can integrate with other critical systems is essential.
Reporting tools
Your system needs to take in large data pools and present them in formats that are easy to understand. A comprehensive suite of reporting tools is valuable for any shipping software. One of the significant advantages these reports provide is the ability to gain quick insight into your entire shipment process. Detection of otherwise invisible problems and assessing the performance of your logistics department are outputs of having reliable data.
Privacy and security
Your company's shipment data needs to be secure and private. The shipping software you employ needs to have the highest levels of data encryption and meet all compliance standards. It's likely that government regulations also play a role depending on the type of business you conduct and where and how you ship products. Your chosen software vendor should be able to demonstrate the security and data protocols in place and also have ample support in the areas of data privacy and security. A breach of any critical system will likely wreak havoc on your operation and could negatively impact your business for years.
10 Ways for Getting More Out of Shipping Software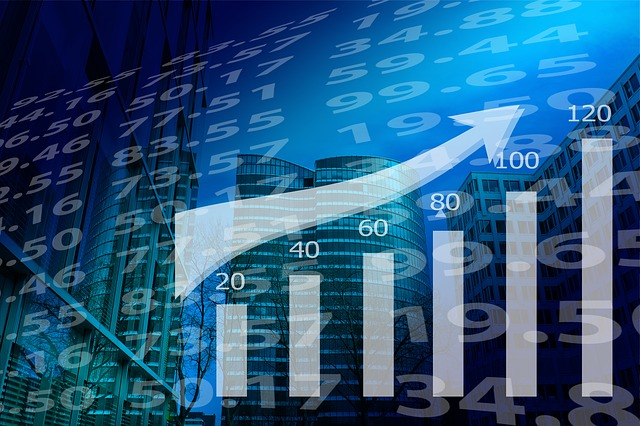 The best shipping software can certainly manage the transporting of goods for your business. But that is not the only way this investment can pay dividends. There are other key features and benefits of shipping management software.
1) Integration with critical systems
Integration with a WMS and ERP makes your shipping capabilities that much more powerful. However, there are other templates and extensions you can use to enhance your system. Platform-specific integrations enhance the ease of use and capabilities further. You can make it more extensible with a shipping dashboard that allows for better monitoring across order management and order fulfillment. A strong product will integrate with accounting software, inventory management software, and other critical subsystems.
2) Staff empowerment
An empowered staff treats the company as if it were their own. Needless to say, they feel more respected when their opinions are taken into consideration. The selection of a software platform that changes roles and shifts objectives is more easily implemented when the team feels they helped in the selection process. Leveraging the software to perform their job tasks more efficiently is just the beginning. They also feel empowered when it comes to handling customer support more easily. The access to information to deal with a customer support request more effectively is in and of itself a reason to purchase shipping software.
3) Simplified auditing
For any business that ships products, an audit is a critical part of quality control. In a manual setting, an audit is a pretty tiring process. Comprehensive shipping software can create efficiencies in this area. By keeping track of every aspect of the process, from packing to labeling to delivery, shipping software can help ensure that every product meets quality standards. In addition, it can generate detailed reports that can be used to identify areas for improvement.
4) Improved customer visibility
Being able to share information with your customers all along the purchase and delivery process is critically important to maintain customer satisfaction and encourage repeat business. Shipping solutions that are tied directly into comprehensive eCommerce platforms allow you to leverage features like shipment tracking to obtain higher levels of visibility for your customers. This will allow them to track their orders in real-time, giving them more visibility into their orders and leading to increased satisfaction. Complete shipping solutions provide the customer an easier ability to make last-minute changes to orders, add items or make other small adjustments. Automated shipping software can link order management and warehouse management to take care of it seamlessly.
5) Reduction of paperwork
Transportation management generates a lot of paperwork. There are bills, payment receipts, customer profiles, carrier profiles, contracts, invoices, etc. Having a system that handles these digitally can effectively reduce paperwork in and around the shipping management process. All high-quality software vendors provide advanced digital security in their products. By reducing paperwork, you are also reducing the risk of your company's sensitive information falling in the wrong hands.
6) Avoid the unexpected
Transporting goods means encountering unexpected challenges at every step of the way. And sometimes, they can be so overwhelming that you might even lose money on a customer order instead of making a profit. Your shipping software provides access to shipping options for shopping shipping rates to find the best shipping carriers to effective route planning for improving efficiencies and reducing time wasted. Therefore, you are well-prepared ahead of time for what you might encounter along the way.
7) Spot market challenges
Fluctuations in the shipping marketplace can wreak havoc on an unprepared or uninformed company. Having visibility into these changes allows for the planning of alternative solutions. A complete shipping system can help you spot market changes and offer alternatives to ensure you maintain as much efficiency and profitability as possible.
8) Maintain warehouse efficiency
When using multi-carrier shipping software, you don't have to dedicate as much time to transportation management. Rather, you can invest that time into improving your workforce or warehouse. As a result, you can improve productivity. When you have your systems aligned and have maximized your workforce efficiency, you can reduce inventory management requirements and in turn reduce inventory costs.
9) Use of logistics data
With complete shipping software, you can see all logistics data in one comprehensive shipping dashboard. You can take advantage of this for report creation and inventory management. The insights you gain from these reports improve different aspects of your business.
10) Maximizing resources
A company only has so many resources and time within any given day. Ecommerce retailers know that commerce doesn't necessarily transact on a 9-5 basis. Therefore, having automated resources available and working 24/7 is critical for selling online. Multi-carrier shipping software provides you with ample resources to handle a multitude of shipping processes while you are not working. From searching for discounted shipping rates to label printing, and assigning orders to various shipping carriers, the system never sleeps.
Final Thoughts
Having superior shipping software onboard is one of the most effective ways to grow your business. Whether you are selling online, or a third-party logistics provider, greater shipping efficiency is a must-have. Every business that has aspirations to grow and increase revenue needs to invest in suitable shipping software. If you have not started the process, use this article as a resource when you do start your discussions with various shipping software vendors. 3G provides one of the most comprehensive shipping software solutions on the market and understands your business needs to ensure our products are built for your success. Get a demo to help move your shipping forward.