Article
Are 3PL Logistics Services Any Good? 10 Ways You Can Be Certain
To understand if 3PL logistics services are good, we first need to better understand the process and management of logistics. Let's break it down into its parts so we can better understand the whole.
Logistics can be explained as the entire process of coordinating all related activities from resource acquisition, warehousing and storing, and providing transportation services to the destination.
Logistics operations is a complex network that includes different types of functional components. Demand planning, inventory management, transportation management, fulfillment services, storage and materials, and complete control are the main components highlighted in logistics.
When it comes to functions, designing logistic networks, procurement, ordering, and reverse logistics are all important. The success of logistics is directly linked with the efficiency of the supply chain and increased reliability in delivery and quality.
It is obvious that logistics operations are quite complex as well as quite important for any business. Therefore, most companies outsource some of their logistics activities to a 3PL provider. There are mainly 5 types of logistics providers as 1PL, 2PL, 3PL, 4PL, and 5PL. Our focus here is Third-party logistics services (3PL).
3PL Logistics Services
Outsourced logistics services are provided by a 3PL provider, and include anything that includes administration of one or more aspects of procurement and/or fulfillment. This could be warehouse space, fulfillment centers, freight management, or other areas of supply chain operations.
In the commercial world, 3PL refers to any service contract that involves storing or moving goods. A 3PL service might be a single provider, like transportation or warehouse storage, or a systemwide bundle of services capable of managing supply chains.
For example, think about a toy manufacturer. It employs a fulfillment center to handle online orders, and to transport its freight services, it engages a trucking company. Both the fulfillment center and the carrier are 3PL suppliers.
Industries benefitting from third-party logistics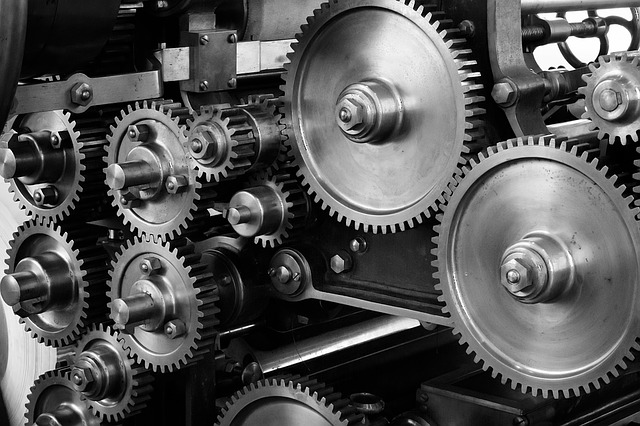 It's also conceivable for a single third-party logistics supplier to complete and deliver toy orders. The toy manufacturer may employ supply or distribution services only when they are needed by contracting with a single 3PL provider, allowing it to better control expenses while focusing on its core business of manufacturing.
If we observe the industries which employ the 3PL services more often, the answer is all types of businesses use 3PL, from a small eCommerce stores to medium-sized businesses to major corporations. Manufacturers and distributors, cosmetics makers, pharmaceutical companies, trade show transportation, retail, machinery, restaurant equipment, and supplies, and the aerospace industry are just some of the major industries which have benefitted from using 3PLs.
Services offered by third-party logistics providers
Warehousing
Distribution services
Inventory management
Shipping and receiving
FTL and LTL freight management
Picking and packing
Kitting and customization
Reverse logistics (returns)
Ensuring a third-party logistics provider suits your company
There are lots of logistics service providers in the world. As a business, you are best served by selecting the most suitable logistics services for your company.
Here are 10 factors to help source a suitable third-party logistics service for your business.
Define your needs
It is not a good idea to enter into a contract without first determining what you require. This is a stumbling block for many companies. Make sure you're not one of them. Have a set of expectations that are well-defined.
What exactly do you require?
When do you think you'll be able to see the results?
And, more importantly, in what sequence will this be done?
You'll avoid the crowd of business owners who have had bad luck with 3PL services if you do your homework ahead of time. A third-party logistics company will want this from you.
Consider multiple providers
You're not going to choose just one 3PL and call it a day. You need to do your due diligence. On the flip side of the coin, don't review too many third-party logistics suppliers because it's easy to become overwhelmed by the sheer quantity of options available.
Remember that the bulk of 3PLs will use the same carrier pool and that all third-party logistics providers have all the services that are considered essential. Those are not differentiators nor should they be examined closely. The intangibles are where you want to dig deep.
Stability
In terms of finances, that is. Because the operations of your firm will be dependent on the operations of another; good financial standing is essential. Consider what would happen if your chosen 3PL company suddenly went out of business.
You'll have to put your business on hold while you look for a replacement. The loss of business here will be noticeable, even if it is just temporary. The loss of customer satisfaction downstream could be catastrophic.
Technology capabilities
Robust technology will make the entire process seamless, not just between you and your partner, but also in terms of delivering customer satisfaction. Even if you aren't at the point where you require the technology now, you may need it later when your operations have progressed.
Opinions & reviews
Every business claims to be the best (even if they aren't). The distinction may be seen by looking at their previous or current clients. You should have a look around and see how you can figure out how the third-party logistics company is referred to by others.
What do past consumers have to say about their adaptability?
How trustworthy are they?
Are you confident in your safety?
Do they provide efficient delivery?
What shipping methods do they employ?
What tracking technology do they use?
These are some of the indicators you might use to determine whether or not a firm is worth a deeper look.
Customer service
Most of the time, you want a third-party logistics provider to have customer service that aligns with that of your company — at least from the viewpoint of your clients. The service provider should be considered a branch of your company.
What they do will likely impact you and your brand. You'll want to take this into consideration as cost savings don't add up to much when bad customer service is chipping away on the other end.
Scalability
Scalability is important along the entire supply chain. If your chosen partner doesn't have the capacity to scale, you won't be able to either use their services. Logistics companies are truly only as good as their ability to scale with the needs of the businesses they partner with.
Pricing
The emphasis is on transparency in pricing rather than pricing in and of itself. You want to employ a third-party logistics company that is always upfront in terms of its pricing. No hidden fees, no gotchas and few if any nickel and dime scenarios.
You might be tempted to choose the provider based solely on cost savings. Resist this urge. As previously stated, price should not be considered in isolation. You might miss out on the bigger picture.
The cheapest option is not necessarily the best one. Before making a decision, you must consider all of the services and benefits that come with the price and run an apples-to-apples comparison with your option B to ensure you're selecting based on a full suite of features.
Geographical location
It is advantageous to select a provider that offers a variety of location-based services. You likely won't need all of them but you won't have to settle for what's available if you do need more. Furthermore, a supplier that supports multiple locations might have strategies that they will share to your benefit as you expand into new territory.
Cultural fit
To some extent, this is the most vital. Keep in mind that you're largely turning over a piece of your company to be handled by someone else. As a result, you must guarantee that your partner that will handle your third-party logistics for potentially years to come embraces the same (or similar) culture as you.
There is nothing worse than finding out later on that a company on which you rely for critical services has some scandal, offputting views, or some other controversy put on public display.
Selecting a 3PL service provider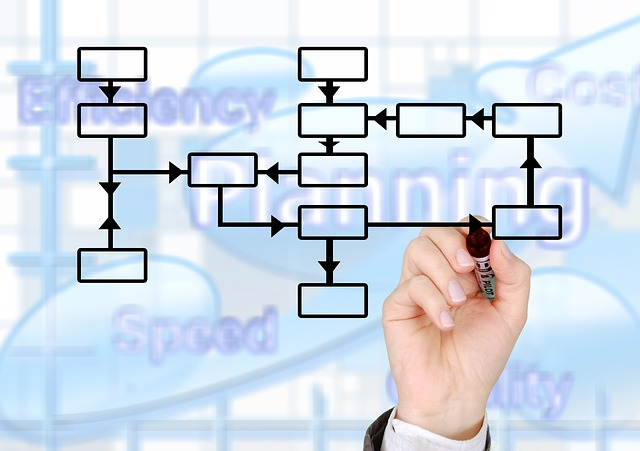 The above-discussed points will help to identify whether a particular 3PL service provider suits you. In there you should be careful about the following concerns.
Lack of responsibility leads to irregularities- When a courier firm employs a third-party logistics provider to handle its logistics distribution, it relinquishes partial control over the whole shipping process. When there is a full absence of control over a process, there is always the possibility of a problem arising. And if it does, the company's reputation may suffer as a result.
Communication issues- Two very different firms are working toward the same objective, and communication is critical in this situation. However, because the message must go from one organization to another, difficulties may emerge, leading to factual errors or utter misunderstanding. When this happens, the delivery is almost always deemed a failure.
You are required to asses how to overcome these issues when selecting a 3PL service provider.
Questions to ask when selecting a 3PL service provider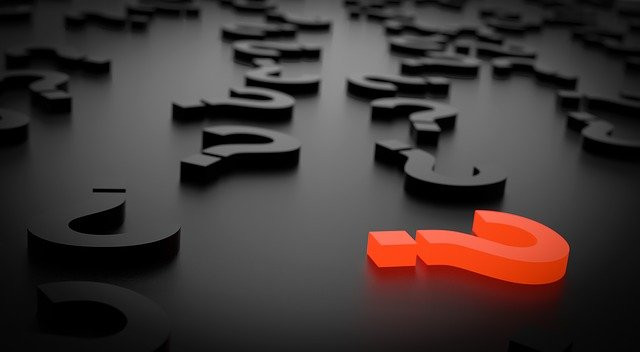 As a businessman, you can get an idea about 3PL service providers' culture, capabilities, their technology by having a discussion with them. Following are some questions you can include in your conversation
What's Your Business Model? – If the 3PL service providers are open to discussing their business model, it will give you an idea about whether to trust or not.
What are the technologies you are currently using? – This will give an idea about the technological capabilities of them
Can You Outline All Potential Accessorial Charges? – This will help to get an idea about the cost associated with them. This is quite important as there may be hidden cost factors.
Further, Do You Require Contracts?, Can you explain a bit more about the freight carriers? and What Carrier Liability Limits Are Applicable? Are some other questions which help you to get an understanding of a particular 3PL service provider?
Benefits of a third-party logistics 3PL provider
In the logistics world, there is a tremendous demand for 3PL services. The following are just some benefits of having a 3PL service provider.
Access to required facilities
It's difficult for a corporation to have access to the total supply chain, their own warehouse or warehouses that are strategically positioned, and the transportation services needed to move a large volume or quantity of items consistently. 3PL firms, on the other hand, nearly always have access to such resources.
Enormous Capacity
Using third-party logistics 3PL services allows firms to serve a large number of customers at once. It's conceivable since these logistics firms often have a significant capacity as well as a high level of efficiency and industry knowledge.
Specialization
3PL firms are extremely specialized as they typically run with a single goal in mind: to provide logistical support across a variety of industries. Specialization improves the effectiveness of these firms, which helps the courier companies that use them.
They are built to understand shipping strategy and have core competencies in logistics management and supply chain management.
Final Thoughts
The role of third-party logistics is evolving but the core competencies have remained intact for years. Managing the supply chain has never been more time-consuming and complex than it is today. And tomorrow it will take another step in the same direction.
For a business to succeed in a world of increasing consumer demand, leveraging the assets of a third-party logistics provider is essential. Most 3PLs provide the same services but it is the intangibles that truly separate one from another.
Properly vetting your final options during the selection process will ensure that your business objectives will be properly observed and your goals become a reality.