Article
5 Benefits Of Freight Broker Software That May Change Your Perspective
Software used to control the transportation elements of a supply chain is referred to as freight broker software and is also known as a transportation management system or TMS. Freight broker software can help you become more efficient, organized, and relevant to your clients. Furthermore, good freight brokerage software can help you expand your business while also lowering your costs.
These software solutions usually work in three stages.
planning and scheduling shipments
handling routing and deliveries
reconciling and optimizing delivery operations
Originally, these initiatives were generally stand-alone and only monitored when there were identified transportation difficulties. Modern FBS are complete systems that handle all shipping and delivery needs. Thousands of businesses rely on their freight brokerage software as a complete business system.
Key Features of Online Freight Brokering Software
Freight brokers utilize online freight broker software to streamline their day-to-day operations and tasks. Most people think of transportation management software or freight management software when they think of freight broker software.
However, freight brokers utilize a range of technologies to run their operations. This software may have transportation management software built in but it may also be the core system.
The ability to schedule shipments and delivery
This software assists in determining when loads should depart for delivery or shipments should arrive for processing. To guarantee shipments reach on time, good freight forwarding broker software will take into consideration variables like processing time and shift production changes.
Fulfilling deliveries
Because it works with people and shipments in real time, this is frequently the most convenient element of the software. This section of the software helps drivers plan routes, locate alternative delivery ways, and communicate with a central station. This is the application of procedures developed during the planning phase.
Accounting and reconciliation
These systems keep track of the company's paperwork, logbooks, and regulations. For example, if a cargo requires a driver with special training, the software will make sure that one is available; if delivery requires special clearance or customs information, the software will make sure that the proper persons are notified.
Modern business software provides a set of modules that handle every aspect of freight brokerage. From development and marketing to sales and delivery, these software tools handle every facet of a business. Enterprise resource planning systems (ERPs) are essentially larger systems that integrate with other systems to add functionality.
Types of Freight Broker Software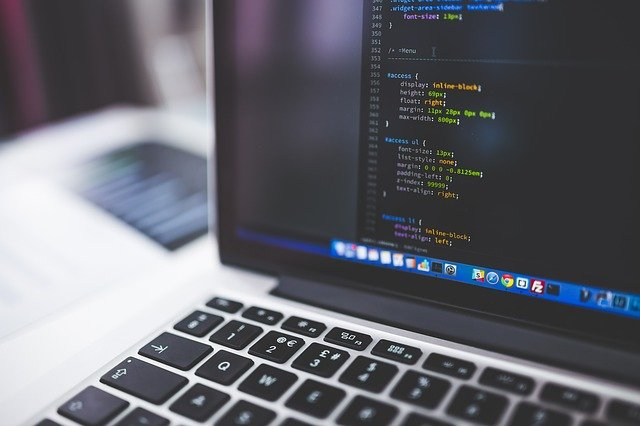 If you're running a freight brokerage business you'll need to think about many forms of software. All-in-one solutions that can be utilized for all four functions are sometimes available. Maybe you'll need a few different programs. In any case, ensure sure you are covered in the following areas:
Transportation Management Software (TMS)
You'll require transportation management software as a freight broker. A freight broker TMS can assist with shipper load quoting, booking, dispatching, invoicing, and general management.
A good TMS can help you lower your cost per load, improve customer satisfaction, increase efficiency and production, and manage your resources more effectively. That is why selecting the appropriate TMS is critical.
It's available as a stand-alone program or as seamless integration with cloud-based applications. A good TMS has various benefits for freight brokers. It enables you to streamline your supply chain, track loads, track freight, and save money.
Load Boards
Load boards are frequently used by freight brokers to locate and connect with motor carriers. It benefits both sides because carriers can use it to discover loads and brokers can use it to find trucks. Some load boards require a monthly fee, while others are completely free.
You might think of it as an online meeting place for freight brokers, freight agents, and motor carriers. Motor carriers can make their trucks visible to freight brokers, and freight brokers can make their loads public to motor carriers. Then, for mutual benefit, both sides can communicate and collaborate.
Customer Relationship Management (CRM) Software
Your CRM will assist you in making day-to-day interactions with prospects and customers simple and painless. It's where you keep track of all your customer information, keep track of interactions, and keep track of all your contacts. A CRM will help enhance your sales by reminding you to follow up with leads on a regular basis.
Because you'll make hundreds, if not thousands, of new contacts in your first year as a freight broker, you'll need a good CRM. You might easily lose track of valuable contacts and, as a result, lose sales if you don't have tools in place to help you manage this process.
Accounting Software
Accounting software is the last form of software you should think about. It assists you in keeping track of and managing all of your company's finances, and when utilized correctly, it will make your accountant very happy.
Accounting software for freight brokers serves the same purpose as accounting software for small businesses: tracking and managing income, expenses, profit, taxes, and other financial variables.
Creating and issuing invoices should be a part of your day-to-day activities as a freight broker. However, if your invoicing procedure is overly cumbersome or requires a significant amount of extra effort, you'll be less likely to send them out on time.
So, to keep things simple and easy to track, use accounting software. You won't have to copy and paste data from spreadsheets because everything will be in one location. You'll be able to monitor exactly how much money comes in and out of your firm, which will help you stay organized.
Modules For Freight Broker Software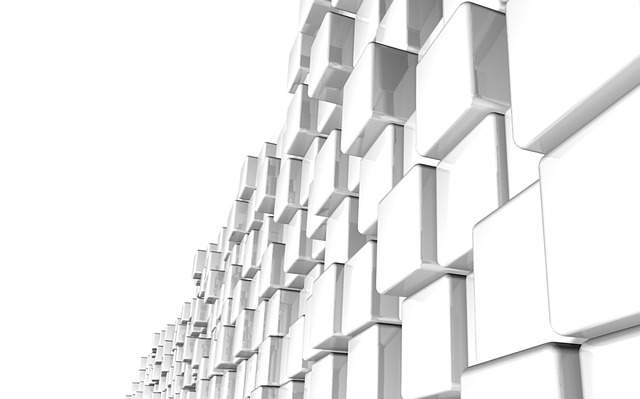 Brokers can manually manage their small number of loads. However, as their network expands, they'll need to reinvest early profit into new technology in order to scale their company. The specialist software will streamline the shipping process, enhance the overall brokerage service offering, and help to better coordinate operations.
Freight broker software is a modular system made up of five main components:
A load management module that accepts shipments from shippers and posts them to load boards
A rate engine that finds and assigns carriers with the best rates
A customer portal that keeps customers up to date
A module for tracking shipments and drivers
A billing module that allows customers to be invoiced and carriers to be paid
Freight broker software also connects with other platforms such as shipping marketplaces, logistics management systems, and carrier solutions. It distributes business data among partner systems using the Electronic Data Interchange (EDI) standard.
When do You Know You Need to Onboard Freight Broker Software?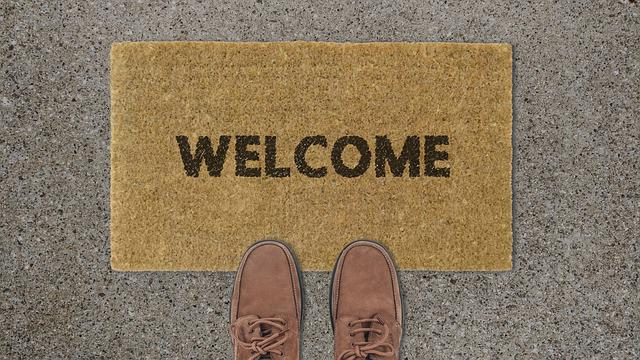 In the transportation supply chain, freight brokers play a crucial role. Freight brokers are available to assist shippers when they need to outsource their logistics operations.
For Matching Specific Freight with Appropriate Carriers
The ability to match specific freight with carriers is one of the most important features that freight brokers should seek. Apart from basic freight matching, TMS software must be able to determine which carrier will provide the most cost-effective solution for a particular shipment or method of transportation, as well as provide an accurate estimate of delivery times and costs for each alternative.
Freight brokers should be able to set up their preferred shipping choices and carriers through the system. For example, if they need to convey refrigerated freight, the TMS platform should be able to analyze the shipment's requirements and only provide carriers that offer refrigerated trucks.
The freight brokerage software should also be adaptable enough to allow for real-time rate shopping and last-minute requests from shippers who require their cargo to be picked up within hours.
For Comparisons of Carrier Pricing
Access to carrier pricing comparisons, including fuel surcharges and other rate adjustments, should be available through the freight broker software.
Freight brokers must be able to compare pricing so that they can always provide their customers with the best available bargain – even if that means shipping with a less popular carrier on occasion because the rates are better than the alternatives.
Furthermore, the freight broker software should support more than just pricing comparisons. Access to carrier information, such as operating norms and service hours, is also required. The freight broker software should also provide real-time carrier rates that are updated on a daily or weekly basis.
When Automation Capabilities are Needed
Many of the day-to-day operations associated with running a logistics company should be automated using freight brokerage software.
Most transportation management software, for example, includes automated capabilities such as shipment production and tracking, which make life easier for busy brokers who don't have time to worry about minor details.
Furthermore, freight broker software should include an electronic document management system that is accessible from any device. This aids in the efficient management of the business and is especially useful when a professional freight broker needs access to documents or reports while on location, such as at an airport terminal.
Customers, vendors, carriers, and trucking companies should all have their own TMS, which the freight management software should track and interface with.
Load Boards Can Be Integrated
Integrating with load boards and other freight software is another crucial transportation management software function. Load boards such as DAT, TruckStop.com, LoadSmart, or 123LoadBoard, among others, will be required for the bulk of freight brokers. A freight board like this serves as an online marketplace for freight brokers to locate and build loads from competing carriers.
These load boards, as well as other common freight brokerage procedures like LTL freight and FTL load booking and trucking freight rate quotes, should all be able to interact with freight broker software. Brokers will be able to acquire the right load coverage from a single platform and update their listings across numerous load boards as needed, all from one centralized location.
Integration with Carriers Directly
Direct carrier integrations give freight brokers direct access to carriers' systems from their own. To make informed decisions about what is best suited for their customers' needs, freight brokers must match pricing and availability data with carriers. An application programming interface (API) and electronic data exchange (EDI) integrations can be used to connect the two systems.
This freight broker software is essential because it gives you access to all of the carrier data you need, including rate quotes and customer information to select the right carrier for a load. It also allows freight brokers to keep their customers up to date on delivery status without having to manually login or make phone calls.
Furthermore, they will be able to contact carriers and other TMS freight brokers by email, phone, or SMS using the freight brokerage software.
They should also support EDI connectivity, which will allow them to send and receive shipment details electronically rather than through inefficient faxes or paper copies. This is required because it establishes a secure link between the transaction's two participants.
It allows for the capability to enter shipment details and trace shipments automatically and provides real-time visibility into all intermediaries dealing with a shipment.
For Excellent Customer Service
Excellent customer support is another element to look for in freight broker software. What good is a TMS if you can't obtain assistance with setup or debugging problems?
The freight broker software function is critical since it allows brokers to swiftly self-diagnose and fix the majority of frequent problems without having to contact customer support. The TMS should also come with easy-to-read and detailed documentation to answer any questions.
A user forum and other community elements should be included in the freight broker program. They'll allow brokers to share information, tips, tactics, solutions, and improvement suggestions with the goal of building a stronger freight broker system that's personalized to their individual needs.
This aspect of freight broker software is significant since it will allow freight brokers to come up with solutions and creative ideas that developers may not have considered.
Additionally, while selecting a transportation management system, customer assistance is crucial in assisting you in setting up and learning to utilize the new program. Always check with the vendor about their onboarding procedure and how they will assist you with any issues that may emerge. It's helpful if you also inquire about any tools or self-education materials they may have.
What are the Essential Features of Freight Broker Software?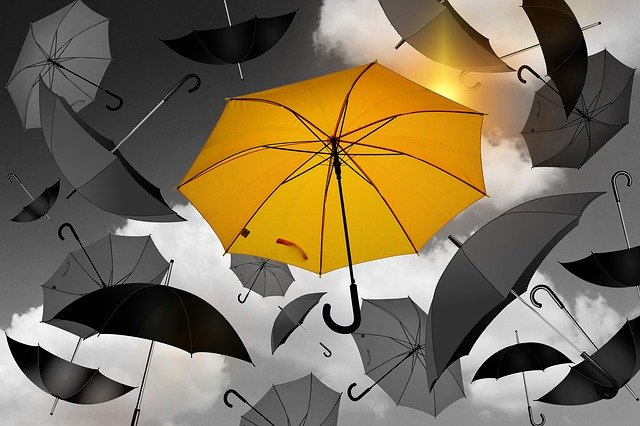 Load Management
Throughout the load cycle, see, organize, track, and update your load tracking. Customers' loads, load statuses, drop date, drop time, carrier, driver, and equipment being sent are all displayed. Sort loads by keywords, customer, driver/carrier, reference number, city/state, and other criteria.
Invoicing
Keep track of your contracted rates for shipping, land, and air freight by establishing paperwork that outlines what you owe to your shipping partners and others, such as agents and customs. Manages basic accounting software features including multi-currency payments.
Quotations
Generate and send quotations for any of your modes of transportation. Track the status of quotes and, if necessary, convert them to orders. Include features such as ad-hoc quotations, one-click shipment generation, email templates, and shipping rate generation.
Routing, Dispatching, and Planning
Analyze maps, traffic statistics, speed limitations, modal limits, and fuel costs to find shippers the most fuel- and time-efficient routes. Shippers can use this information to choose the best carrier for each delivery and to assist in the consolidation of shipments into the most efficient loads feasible.
Manage Documents
Digitally receive, maintain, and archive files, documents, and data. Create new documents by customizing templates or document imaging; add metatags to documents for simple indexing, search, and retrieval; implement security and access features for specific documents, persons, and teams; and distribute documents internally and externally.
Electronic Data Interchange
Allows trading partners to interchange business papers in a standard electronic format from one computer to another.
5 Reasons to Purchase Freight Broker Software
Freight broker software can help you find the best shipping alternatives, communicate with freight traders, and keep track of all the data you need to run your business.
1) Provides Frequent Updates – Custom freight broker software provides frequent updates to your customers. With freight broker software, suppose your customer or client offers you their contact information, such as phone numbers or email addresses. You can then give them all important notifications and updates regarding their packages in such instances.
2) Scalability – Freight broker software can handle changes inside your company. The program is taught to work with you regardless of your shipping trends, whether you have seasonal variations, dry times, or development spikes. It ensures that you have resources when you need them, so you don't have to be concerned about any discrepancies in the number of shipments you receive.
3) For Easy Communication – Buyers will automate contact with shippers via a customer portal. This is where shippers will place their bids. The portal can be integrated with the monitoring system to allow customers to track their packages in real-time.
An outlet may feature a chat to get client input or support shipping in addition to picking up the phone or sending an email. Buyers use the client portal to keep clients informed and satisfied. They can conduct auditing interactions and save all documents related to a specific load there.
4) Saves Time, Money, and Valuable Resources – With freight broker software on your side, you may enjoy the benefits of having a specialist shipping department without the hassle. You won't have to waste time on invoicing customers, logging receipts, evaluations, or training, allowing you to focus on your business when you use a freight broker app.
If you deliver on your own, you'll save money on machinery, facilities, and computer systems that you may otherwise have to buy. You'll have access to sophisticated analytics tools to assist in running the operational aspects whether it be on a desktop or mobile device.
5) Resolves Issues – Your program must allow you to reconcile all of your information. Many business owners and managers rely on their eyes to spot price discrepancies. Despite the fact that this is a very labor-intensive method, it is far from the most reliable or productive approach to conducting this type of work.
5 Expected Returns from Integrating Freight Broker Software in Your Business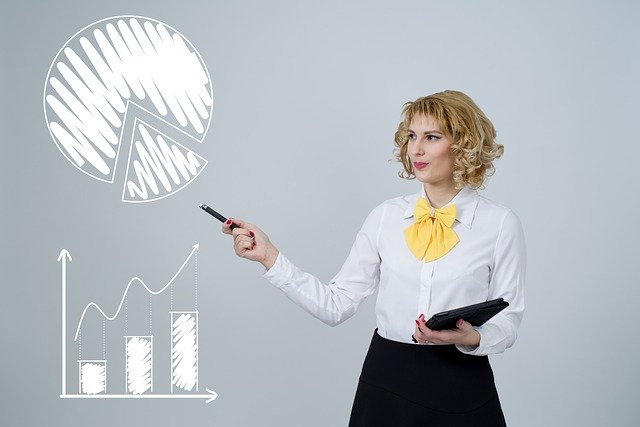 1. Freight broker software employs cutting-edge technology. The software keeps in touch with the shipper and the carrier at all times. This constant engagement keeps them up to date on what customers require and desire. The program may also allow tracking and monitoring of shipments in one central area for numerous providers. Furthermore, there is no need to examine a variety of other sources or call ports to find out where all the freight is.
2. The best freight broker software will ensure that the products being transported are transported by the best carrier. Successful software programs can examine all of the carrier prices processed by the system. This will make it easy for you to deliver your goods in the most cost-effective way feasible.
3. Your software will compare future carriers' plans to the ones you already have. Researching and evaluating the carriers you're utilizing for any comments you receive from carriers who wish to trade with you could take a long time. You might enter the details of the most recent proposals into your system and compare the pricing and shipments to those offered by the companies you already use. This will aid you in determining which carriers are best for your shipping needs.
4. The software will allow you to link your warehouse to your company's software. In virtual environments, this would make it simple to observe how far each of your deliveries has progressed. This will assist your customers in doing the same. People are also impressed since they can observe the change in the quality of the things they are receiving.
5. Freight broker software addresses issues as they arise. If there are any challenges with your shipments, whether it's scheduling, losses, prices, or other breakdowns, the software has more clout with carriers to smooth things out. Custom freight broker software can help manage claims, inventory concerns, contracts, and paperwork, allowing you to focus on the business rather than the mundane.
Final Thoughts
To have a successful freight broker business, one needs software to help support daily operations as well as to provide essential insight and support for growth. Freight software programs create efficiencies across all daily tasks from order management to rate confirmations to paying carriers and much more.
A great tool is a solution designed to align specific operations to the business needs better than another. Freight broker software provides the tools and efficiencies most freight brokers rely on to continue to serve the needs of their customers both today and well into the future.