Article
Want A Thriving Business? Focus On eCommerce Shipping Software!
Shipping is one of the most competitive industries. It's also essential if you run any type of business that deals in product delivery, especially an online business. Ecommerce businesses rely on a fast and reliable delivery process.
If you want a thriving eCommerce business, you must be efficient, productive, and, more importantly, meet customer demand. Having superior shipping software for eCommerce is essential for ensuring success.
eCommerce shipping involves a complex network of various shipping processes that must be streamlined to ensure the safe and on-time delivery of products. You need automation and efficiency in your shipping process to lower your operational costs and boost your overall revenue. That's where shipping software comes into play.
What is e-commerce shipping software?
Shipping software for major eCommerce platforms helps you automate your shipping processes and manage deliveries more efficiently. It can help you control shipping costs and even automate the printing of shipping labels.
It's basically automated software that uses tools integrated with eCommerce platforms and multiple carriers like FedEx, USPS, and UPS to digitalize the shipping and delivery of products. This type of shipping solution is not only easy to use but equally beneficial for businesses of all sizes.
Shipping is about making sure products reach customers safely and on time. Most shipping software platforms help you manage order fulfillment, shipping rules, and the overall shipping process.
It helps take your business to the next level by allowing you to offer multiple shipping options to your customers and allowing them to calculate shipping rates in real-time to choose the best shipping option for their delivery.
It provides you with management muscle that helps at every stage, from picking and packing the shipment, to selecting from shipping options, and finally through to its final delivery to the destination.
Powerful shipping software provides management support to businesses of all sizes. Outside of its integration with an eCommerce platform, the best shipping software helps businesses get ahead in the following ten ways.
Handling expedited shipping
Providing multi carrier shipping options
Order management (pickup, scheduling, and delivery)
Shipping carrier routing
Automated tracking details
Custom shipping presets
Management of shipping across multiple sales channels
Providing access to shipping insurance options for users
A shipping dashboard for easy management
Real-time shipping rates for comparison and planning
How can a shipping solution help a business grow?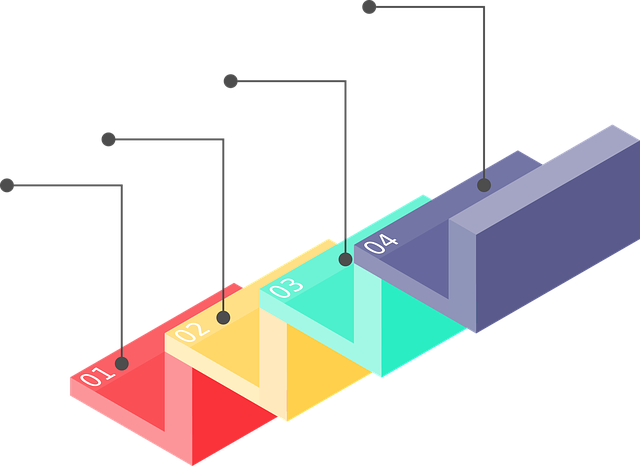 If you want to grow a shipping operation, you can leverage shipping software to help move your products from an online store or warehouse to the customers quickly and cost-effectively.
The best shipping software consists of a variety of logistics and strategic elements that provide you with steadfast support in achieving your business goals.
Some of the benefits a shipping platform provides are lower operational costs, discounted shipping rates, cost-effective label printing, route optimization, freight tracking, and access to major shipping carriers.
Let's take a closer look at some significant ways through which shipping software solutions can help your business grow.
Selection of shipping methods that best suit your customers
There's a wide range of shipping methods available in the transportation industry. Ecommerce businesses need to select shipping options that best suit their customers. The best shipping software helps you design your customer's profile and suggests shipping methods based on it.
For example, if you're shipping frozen and perishable products to a customer that runs a restaurant, the shipping solution will suggest an overnight shipping service. If you're shipping high value breakable goods, shipping insurance can be leveraged.
Other shipping methods that are used by the shipping industry include flat-rate, air, ground, and time-based shipping. Multi carrier shipping software will allow you access to many or all of these methods and provide numerous shipping carriers as providers.
Shipping automation
Automated shipping software helps you save time and money when it comes to your shipping process. No matter what the size of your business is or how frequently you ship products, time wasted equals money lost.
Strong automation can typically be added throughout the entire shipping process depending on the quality of the shipping software you purchase. Free shipping software is not typically able to provide this advanced automation.
The best shipping software offers automation that reduces the risk of errors. For example, shipping software solutions automatically transfer an address onto a shipping label, which avoids address mistakes and helps you ensure that your packages are not lost in the delivery process.
Shipping software helps you with carrier vetting
A carrier is a organization that provides trucking equipment and drivers for the transportation of products. You don't want to hand over your product to inexperienced or unprofessional shipping carriers that cannot get the job done for you.
Shipping software helps you in vetting across multiple shipping carriers to find the options that best meet your needs. You can eliminate the need to work with multiple shipping carriers and can establish a go-to carrier for each type of shipment.
With the help of reliable shipping software, you can manage all shipping methods within a single shipping solution. This kind of efficiency saves you time and money and allows you to provide better levels of customer service.
Tracking support
When shipping a package, you want to ensure its safe and on-time delivery. Losing a package within the shipping process or delivery can be highly exhausting and damaging to the reputation of your business.
Automated shipping software allows you to track the status of your shipment when it's on its way to the destination. Some shipping software provides real-time tracking by which you can figure out where's your package at any given moment.
What are the benefits of using eCommerce shipping software?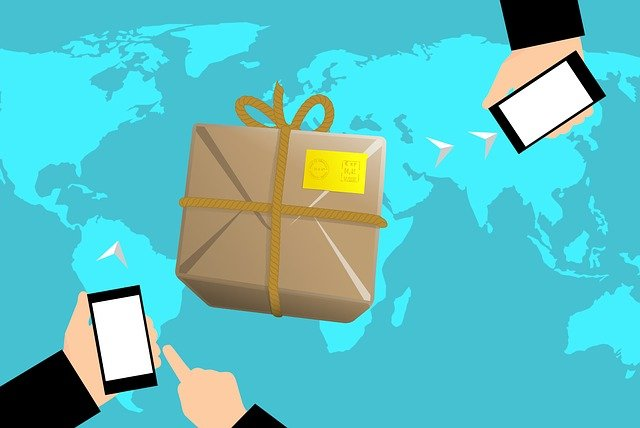 Shipping software for eCommerce helps shipping businesses ensure that the shipment is delivered safely and as fast as possible. This is one reason that shipping software integrates with so many other business systems.
Whether you run an eCommerce store or run a large-sized shipping business, the key to business success is to meet customer demands, including fast delivery, shipment tracking, visibility, control, and a personalized shopping experience. The best shipping software acts as a companion protecting your investment by providing the following benefits.
Streamlined shipping processes
The first and foremost benefit of using shipping software for eCommerce is that it helps streamline your shipping processes. Whether it's load scheduling, carrier vetting, use of shipping rules, packaging, labeling, communication with customers, or route optimization, eCommerce shipping platforms make sure that reliable product delivery is the ultimate goal.
This can be done across multiple sales channels or within a single ecommerce platform to provide the best shipping options to your customers. Small businesses rely on this to ensure they can meet the demands of educated consumers.
Carrier selection at competitive rates
A reliable eCommerce shipping solution gives you access to multiple carriers to choose from. It also provides the ability to shop shipping rates to ensure your receiving the lowest rates in the market.
It wouldn't be wrong to say that shipping software for retailers puts carrier selection at your fingertips. You can compare shipping options between multiple carriers, check profiles, examine their track record, and most importantly, review testimonials.
Real-time shipment tracking
A reliable eCommerce shipping solution offers end-to-end shipment tracking, which enables you to:
Track your packages from stores or warehouses to the customer's doorstep so you can deal with any processing and transportation issues on the spot.
Send timely delivery update notifications and tracking details to the customers so the shipping method can be personalized if necessary, in order to improve the overall customer experience.
Payment and tax management
A variety of tax regulations come into play with shipping of goods, especially when it comes to international shipping and dealing with international shipping carriers. Shipping worldwide is not a simple process and involves a complete understanding of transport as well as government regulations.
Automated shipping software helps you comply with tax and tariff rules and regulations to avoid legal issues. Reliable shipping software offers analytics and audit tools that streamline management of shipping costs by automating packing slips, bills of lading, and other critical douments.
You have enough to deal with in ensuring the supply chain can keep up with the demands of your product manufacturing and order fulfillment. Automating processes is a great way to save time and avoid errors.
Enables data-driven decisions
An eCommerce shipping platform relies on data to provide much of its functionality. Leveraging the data to provide your business with performance reports is a great value add for shipping software solutions.
Reliable data allows you to accomplish much more within your ecommerce business. As we roll into the next evolution of automation and artificial intelligence, data will become even more critical and the best shipping software should have both of these elements.
How to choose the right eCommerce shipping software for your business?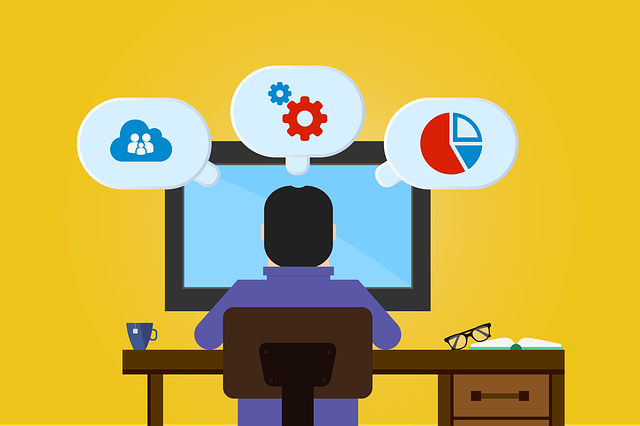 What does a business need to focus on to ensure they're getting the alignment from their current business systems to their new shipping software.
Your shipping volume
Your shipping software will not provide you an advantage if it doesn't have the capacity to handle the volume of shipments you need to transport each month. When vetting any solution, ensure you are on the proper plan to allow for some growth without overpaying for volume you're not likely to need. In other words, find the sweet spot between volume and rates.
Shipping software options
An eCommerce shipping platform must align to your needs when you evaluate the shipping software options it provides. Remember, you're review must include all essential and advanced functions to meet your needs, such as:
Basic Functions
Label printing
Email notification to customers
Tax management
Invoice generation
Branded tracking
Advanced Functions
Real-time tracking
Fulfillment services
Inventory management
Real-time shipping rates
Integration across sales channels
The eCommerce shipping software you're choosing should be easy to integrate with specific eCommerce platforms and across multiple sales channels such as Facebook marketplace, eBay, Amazon, and Etsy, to name a few.
Support availability
Support is another important factor to consider when choosing an eCommerce shipping software. You want to be able to extend the customer support you provide and a shipping solution should be able to provide you with a similar level of support. Ssupport via phone, email, or live chat is very important.
Questions to ask before purchasing eCommerce shipping software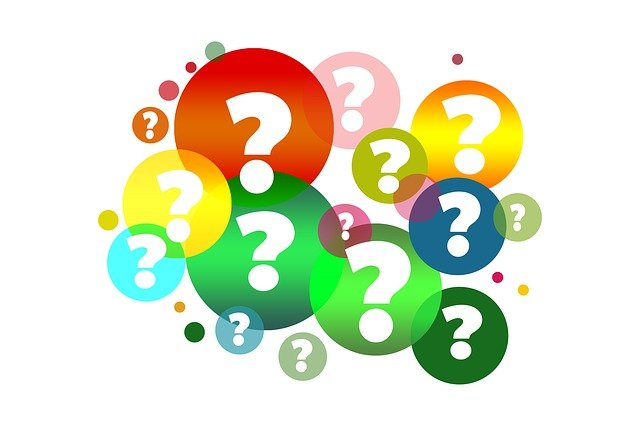 The following are common questions that you must ask when purchasing eCommerce shipping software:
Does the eCommerce Shipping software have a dedicated support system?
Does it allow me to offer free shipping?
Can I manage shipping online from more than one device?
What printers/label formats does this shipping software support?
Does this eCommerce shipping software have access to an extensive carrier network?
Does this eCommerce shipping software have the ability to integrate across systems?
The future of eCommerce shipping software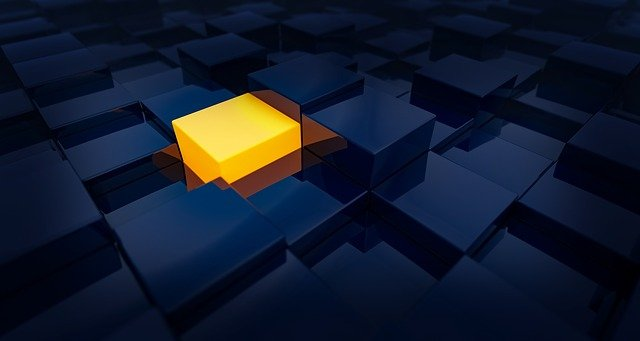 It is easy to say with confidence that eCommerce Shipping software is well set to become an integral part of selling online and those that don't have it are falling behind competitively. It's pace of development and sophistication is rapid as it continues to revolutionize the entire shipping industry.
Ecommerce shipping software comes in many pricing tiers including free solutions. Although we don't recommend a free plan, it does provide you an opportunity to kick the tires so to speak. With the many options available, finding an affordable solution won't be difficult. Just be sure to properly vet the shipping providers you shortlist to ensure the solution meets your needs now and into the future.