Article
Freight Forwarder vs Broker – What's the Difference and Why it Matters?
Both freight brokers and freight forwarders are specialized companies that arrange the transportation of goods. Still, they do it via different methods and occupy different niches in the freight industry.
Most business owners are unaware of the difference between freight brokers and freight forwarders. In fact, many people use the terms interchangeably.
But there is a significant distinction between the two, and knowing which one to use can make all the difference in your shipping process.
Here's what you need to know about freight brokers vs freight forwarders.
What Is a Freight Broker?
A freight broker is an individual or company that acts as an intermediary between shippers and carriers to arrange and plan the transportation of goods.
Shippers contract freight brokers to work with transportation services providers such as carriers and freight forwarders.
A freight broker's job makes them responsible for much more than negotiating rates and connecting shippers with carriers. They monitor and track shipments, update shippers of any delays or freight changes that may occur, and ensure smooth communication between both parties involved.
Brokers must register with the Department of Transportation's Federal Motor Carrier Safety Administration (FMCSA) for brokerage authority.
Since they act as intermediaries, freight brokers do not own the freight. Therefore, they don't issue expenses of the bill of lading (BOL). They operate on commissions based on the total cost of the transportation service.
What Is a Freight Forwarder?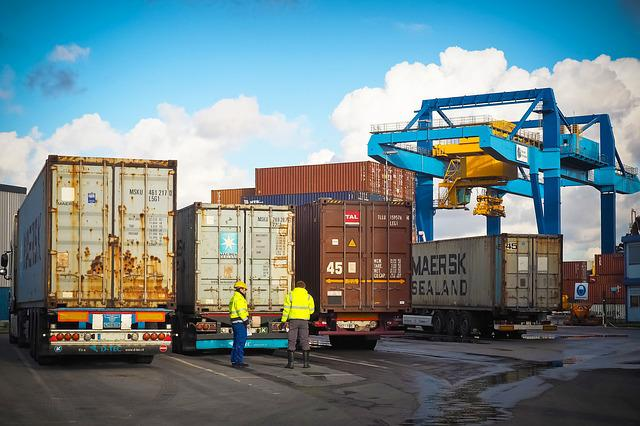 Although a freight forwarder also acts as an intermediary between the shipper and third-party carriers, a forwarder also provides many other services.
Freight forwarders can provide storage, labeling, or packaging services and often own their container fleet to prepare cargo for shipment.
They are responsible for the freight's consolidation, transportation, and insurance. As they package shipments, often consolidating them with others going to the same area, their volume and scale help them negotiate better freight rates.
Freight forwarders take charge of the freight and typically ship freight under their own bill of lading (BOL). They are responsible for preparing all necessary shipping and export documentation. They are also responsible for the loss of, or damage to, the shipment.
Freight forwarders have operating authority with the FMCSA in interstate and foreign commerce, which means that they can manage movements of goods across multiple countries. This can be a benefit if you don't understand how customs works as they can sometimes act as a customs broker or can put you in touch with one.
Freight Broker vs Freight Forwarder
Even though both freight brokers and freight forwarders are part of the freight industry, they play very different roles.
A freight broker acts as an intermediary between shippers and carriers by arranging and overseeing the transport of goods. They manage freight but don't take possession of them. On the other hand, a freight forwarder arranges transportation through third-party carriers but takes possession of the freight. They also store the shipment and provide handling, packaging, cargo consolidation services, and documentation preparation.
A freight broker usually only arranges freight transport within their country. In comparison, many freight forwarders operate globally. This is because they have been granted authority by the Federal Motor Carrier Safety Administration (FMCSA) to arrange the transportation of goods across multiple countries.
A freight broker ships goods under the cargo owner's bill of lading (BOL). On the other hand, a freight forwarder ships goods under its own bills of lading (BOL).
A fright broker typically does not own vehicles, shipping equipment, or storage locations and outsources all the logistics activities. On the contrary, freight forwarders usually own a fleet of containers, warehouses, packing equipment, and vehicles.
A freight broker typically has limited legal liability for the freight as it doesn't take possession of the cargo. On the other hand, freight forwarders assume greater legal liability for the shipment and need to insure it. They are responsible for the freight storage, shipment, and delivery.
Sometimes, a business will operate both as a freight broker and a freight forwarder, providing a wide range of logistics and transportation services.
How to choose the right Freight Broker or Freight Forwarder for your business
Before trucking companies consider collaboration with a freight broker or freight forwarder, they should consider several factors during the selection process.
To ensure the right solution for a business, assess the following elements.
Understand Your Needs
Industry Experience and Reputation
Variety of Services
Licenses and Certifications
Insurance & Financial Stability
Transparency and Communication
Understand Your Needs
One of the most important steps before choosing a shipping logistics provider is to analyze your company's transportation and freight forwarding or brokering needs and understand what type of services you'll be offered. Many freight brokers or forwarders are pretty diverse in the areas of expertise they serve. However, some specialize only in a particular industry.
Industry Experience and Reputation
Ask for references. Reputation and years in service can tell about the quality of the company that you are considering for moving your freight. The combination of a good reputation and relevant experience will help ensure effective and smooth cooperation.
Variety of Services
Suppose your business requires multi-modal shipments; you must ship hazardous materials or store goods in a warehouse for an extended period. In that case, working with a freight forwarder who provides different modes of transport and logistics solutions is essential. You should discuss all aspects of your supply chain with potential freight forwarders to ensure they deliver the services you will need.
Licenses and Certifications
Freight forwarders and freight brokers must have different licenses (i.e., FMCSA), permits, and documentation to handle your freight. Therefore, ensure that your provider has the appropriate licenses and permits, so your cargo is safe and managed by professionals.
Insurance & Financial Stability
The financial condition of your freight services provider is a critical point. The industry is very dynamic, you want to ensure the safety of your business and avoid any additional costs related to the financial instability of your partner and potential risks related to delayed payments to carriers.
Therefore, running a full financial check of the services provider is crucial. You also want to ensure that your potential partner follows all insurance requirements.
Transparency and Communication
Good communication is vital for any industry. The freight forwarder (or freight broker) should provide you with a transparent pricing structure, effective tracking services, and be able to provide you with timely updates when necessary. You also need an easy way of contacting them in case something goes wrong or in an emergency.
Tips for Working with a Freight Broker or Freight Forwarder
When choosing freight brokers or freight forwarders, find out what each provider can do for you.
A freight broker doesn't own trucks and is not in charge of transportation. Instead, they offer services like consolidation, which means taking packages from multiple shippers to save money on shipping costs.
A freight forwarder will provide all transportation services for one shipment and various other services like warehousing, packaging, or labeling.
Sometimes, a company might engage brokers and forwarders depending on their needs.
For example, one broker might specialize in domestic freight. In contrast, another specializes in ocean freight shipping—some companies have relationships with both types of service providers to handle different parts of their shipments.
It's essential to know how each type of service provider works so you can choose one that fits your business model. International shipping needs will have significant differences and so working with an expert who understands what international shipping includes is critical.
Questions to ask Freight Brokers and Forwarders
The transportation industry is complex and very diverse. Therefore, you want to ensure the people you work with are the right choice for your business.
A freight brokerage and a freight forwarder operate differently and offer various services.
Before deciding which one to partner with, it's always best to clear any doubts about their services, business condition, and network.
Here are 10 critical questions to ask your freight services provider to get relevant information for your business.
How long have you been in business?
How extensive is your network?
What is the full range of services that you provide?
Who will be handling the shipments from start to finish?
Do you have all licenses and permits required to provide freight services?
If there is a problem with a shipment, who will be the person responsible for fixing any issues?
What is your financial situation, and what kind of insurance do you have?
What's included in your rates?
What level of shipment tracking, service, and communications do you provide?
Do you provide a login portal where you can track the status of your shipments?
Final Thoughts
Freight brokers and freight forwarders provide vital services to help make the lives of shippers and carriers easier. They may seem to provide similar services but are actually different.
A freight forwarder is mainly responsible for handling and delivering the freight. At the same time, the broker is focused on arranging and overseeing the shipment process on behalf of the customer.
A freight broker doesn't own the freight and therefore can't be held liable for any damaged or lost shipment. But since a forwarder handles the cargo, they possess the freight. Accordingly, freight forwarders must legally have cargo and liability insurance policies.
A freight forwarder offers services that a freight brokerage typically doesn't, including storing cargo, packaging, and labeling and consolidating the freight. Additionally, freight forwarding can handle international shipments.
In choosing a freight forwarder vs freight broker, understanding these differences before you choose which one to use is essential.