Article
This Report Could Be The Definitive Solution For Your Freight Management
Freight management is all about the movement of goods. Officially, it is the practice of efficiently and strategically transferring freight across a network from its point of origin to its desired destination while utilizing a variety of transportation methods, service providers, and systems.
To carry freight efficiently and affordably, a procedure is used that makes use of physical resources like trucks, distribution facilities, warehouses, and technology. The utilization of transport methods, middlemen or intermediaries, and technology is quite important in freight management.
Shipping via sea, rail, air, road, or any hybrid method using different modes such as trucks, trains, aircraft, and ships. Freight goes through different parties through their journey. There are different kinds of technologies that can be seen in the industry.
Freight Management Process and Purpose
Freight management is not a single work or operation. There are several operations such as selection of carriers, optimization of routes, regulations, tracking and etc.
Selection of carriers
When selecting from carrier options a business is required to think about the pricing reasonability, proper scheduling, reliability, and aligning with the business environment. The selection of the carrier procedure is varied with the scale, capabilities, and goals of the business.
Below are some options to get you started.
Owning a carrier – Having a private carrier is the most efficient option to carry goods for some organizations. This is valid, particularly for significant volume businesses. The design is frequently utilized in road transportation.
Using third-party carriers – The most popular method for shipping goods by water and air is to engage third-party carriers. This is the most practical choice because most businesses cannot afford to own their own ships or aircraft.
Getting the service of a freight broker or freight forwarder – The crucial distinction between freight brokers and forwarders is that the work of freight brokers is restricted to facilitating shippers' interactions with carriers and locating competitive offers.
By handling packing, warehousing, rate negotiation, the documentation process, and other tasks, a freight forwarder can take a more active part in freight management.
Adopting a transportation management system is the most effective way to handle suppliers, transporters, and brokers effectively (TMS). It is a user-friendly piece of software that streamlines various aspects of freight management.
Optimization of routes
Scheduling and optimization of routing – The ideal path for your shipment on a specific day can be determined with the aid of a route and schedule optimization tool. These tools assist you in selecting the most effective route based on your vehicle's limits, your destination, traffic and weather conditions, etc.
You can optimize your shipment scheduling procedure by integrating these systems with your TMS. In practice, the system will enable you to choose the most advantageous time to schedule your cargo and the most effective route for you.
Load planning – Load planning is a strategy for moving more cargo while using the least amount of space possible while doing so. As you need to take into account the sequence in which your team unloads the items, load planning should be used in conjunction with route optimization.
Multimodal and intermodal optimization – Utilizing two different modes of transportation simultaneously is known as multimodal shipping. Multimodal shipment might occasionally be more affordable and quicker. It is the same as single-mode transportation for shippers who utilize third-party carriers because everything is under the same vendor's control.
In contrast, shippers who use intermodal transportation select various carriers for every route. They choose these providers depending on costs, transportation times, or even sustainability. The added duty to coordinate with numerous parties, maintain their contracts, etc., that comes with intermodal shipping, however, can be onerous for the shipper.
Documentation and regulations management
Freight management involves a significant and essential amount of document management and assuring adherence to legal requirements.
Claim management – In the event of cargo damage or loss, freight claims ensure that any third party you're working with, including the freight forwarder and carrier, will be financially liable.
A system that digitalizes the claim management process should be in place. This enables you to respond to damage within the allotted three-day period and obtain payment right away.
Tariffs and regulations management – Bills of lading, waybills, packing lists, certificates of origin, dangerous goods notes, etc. are a few examples of documents related to shipping. These are all important in their own right.
TMSs provide shippers with dynamic interfaces that let them make sure their shipments comply with laws and other trade agreements.
Accounting – Receiving and processing invoices, making freight payments, and receiving and processing freight quotes and costs are all part of freight accounting. Systems that automate freight billing have made it possible to handle invoices in a more precise, effective, and timely manner.
Shipment tracking and tracing
Tracking shipments refers to the process of determining the physical location of the goods in transit. You can track shipments in real-time and get automated updates with the help of different tracking solutions available in the market today.
Vehicle tracking via GPS – The car has a GPS receiver installed, which uses telecommunications to transmit location information to the parent firm. It allows for the live tracking of the vehicle's whereabouts.
Additionally, it can provide data on fuel consumption, the temperature within trailers, open door sensors, toll records, driving style, etc. when used in conjunction with electronic logging devices (ELDs) and telematics.
Tracking moving objects is helpful for visibility in general. It assists in avoiding delays and enables you to provide clients with tracking information for their particular orders.
Package tracking via barcodes and RFID – Each pallet, package, or container is given a barcode or RFID chip for package tracking purposes. Throughout the course of the shipping process, the cargo is scanned multiple times, and the parties involved are updated on its progress.
Tracking packages is helpful for increasing visibility. Insights can be gained from the analysis of the collected data.
Proper data handling
Data-driven supply chain management is essential for improving planning and cost optimization. Making critical decisions without guesswork is possible when you have a reliable system in place to collect data, analyze it, and provide actionable insights.
Accurate data analytics may make all the difference for your organization, from deciding which supplier and carrier to deal with to the optimum time to schedule a shipment, best routes, etc.
Thus, it is obvious that freight management is not about only one task. It is a whole procedure that includes different tasks.
How Freight Management Helps a Business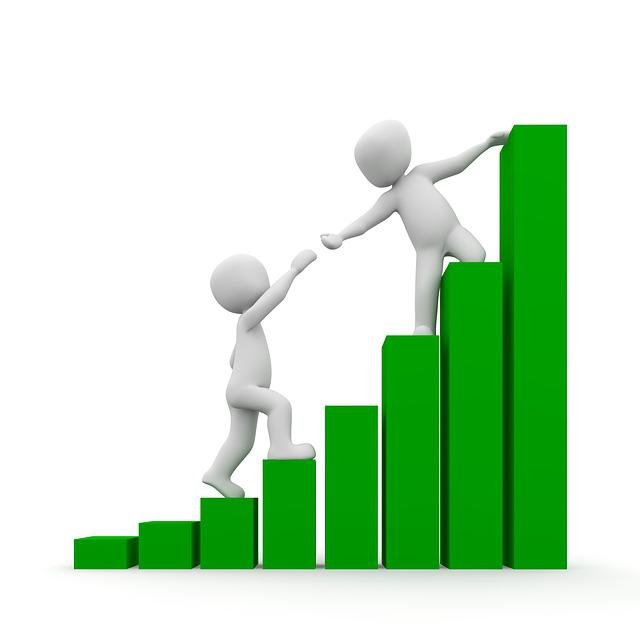 Businesses have long placed a premium on being able to deliver freight on schedule, in the correct quantity, without damage, and for the lowest possible price. This skill is more crucial than ever in the competitive market of today because of things like leaner shipper inventories, just-in-time manufacturing, increased labor and warehousing costs, smaller delivery windows, and consumer fulfillment expectations fueled by e-commerce.
Some benefits can be described as follows.
Cost-effectiveness – Companies may relax knowing that the shipping prices they obtain will be economical for the organization if they work with a freight management company. Freight management businesses can assist you in rate negotiations since they work with so many shippers.
They can even set up contracts that lock in costs for a defined amount of time, so you won't have to worry about unexpected rate rises or waste time looking for the most affordable carriers. You may save even more money by consolidating your shipments with the aid of a freight management company because you won't have to pay for sporadic shipments any longer.
Time savings and increased efficiency – You may relax knowing that the shipping prices you obtain will be economical for your organization if you work with a freight management company. Freight management businesses can assist you in rate negotiations since they work with so many shippers. They can even set up contracts that lock in costs for a defined amount of time, so you won't have to worry about unexpected rate rises or waste time looking for the most affordable carriers.
You may save even more money by consolidating your shipments with the aid of a freight management company because you won't have to pay for sporadic shipments any longer. Instead, they will optimize your supply chain and make shipping one of your business's most efficient divisions by using their expertise and resources.
Everything will be covered, from the initial choice of a carrier (that is both affordable and reliable) to tracking and data reporting, to final delivery. Additionally, you'll be able to free up time and resources for other departments because you won't have to spend as much time managing all the minute elements of shipping.
Increasing customer satisfaction – Situations like the one we outlined above are significantly less likely to happen when you engage with a firm whose primary goal is to make sure freight is delivered to consumers on time. It's simple to get into the habit of only choosing the cheapest carrier when you're trying to manage freight on your own.
You might not be aware that the low-cost carrier you've picked is low-cost for a reason—a history of slow-to-arrive shipments—unless you have someone committed to tracking the delivery of every item that leaves the door. However, if you partner with a freight management business, they'll have the time and resources to assist you in tracking your shipments, ensuring that they arrive on schedule, and making sure that everything goes as planned.
Personalized shipping strategy – Simply put, a good freight management company will adapt to your needs rather than trying to force your organization into a preconceived shipping strategy. They are aware that each firm has unique shipping requirements based on their business, product, geography, and other factors. This implies that they'll design a unique delivery strategy for your product that maximizes your return on investment.
By offering a streamlined process created to fit your business model and keep it in line with your business objectives, they remove the guesswork from shipping.
Freight Management Systems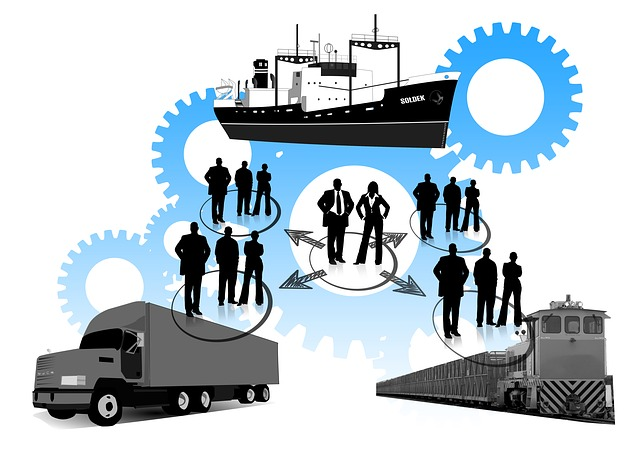 Information systems have dominated most of the industries in the world and as such are closely tied to the logistics and supply chain sector. Below are some of the technologies that have factored heavily into freight management systems.
Software of supply chain
To combine as many various processes as feasible in an effort to increase productivity, decrease errors, and cut operational costs is the ultimate goal of every logistics operator.
A crucial modern technology that can help you with this is supply chain management software or SCM. Operators can gather all the crucial actions and procedures that occur along the supply chain with the use of a good SCM. For companies seeking a quick return on their investment, a good SCM is the most effective approach to streamline logistics procedures.
SCMs may manage daily operations as well as automation and notifications on forecasts, order management, transport, and statuses.
In short, this helps to identify at which stage and where the freight is required to be managed.
Mobile phones and smart devices with OCR technology
A technological wonder, the modern smartphone packs an amazing amount of power and capability into a portable, moderately priced device. The majority of people already have one, thus deployment costs don't need to be expensive.
Tablets and smartphones have already changed the way we go about our daily lives, and now logistics management is beginning to follow suit.
GPS and tracking tools
Customers now have higher expectations than ever before for tracking and updates. Real-time and live tracking used to be nothing more than an impossible pipe dream for any corporation to implement on a large scale throughout the business processes. Real-time tracking is now feasible for businesses of all sizes thanks to GPS and tracking systems, giving a level of transparency to the logistics sector that is a true game-changer for operators of all kinds.
Additionally, GPS tracking technologies aren't just for customers. You can use these technologies to your advantage and the advantage of your suppliers, as well as for your own warehouse operations.
Freight Management Partners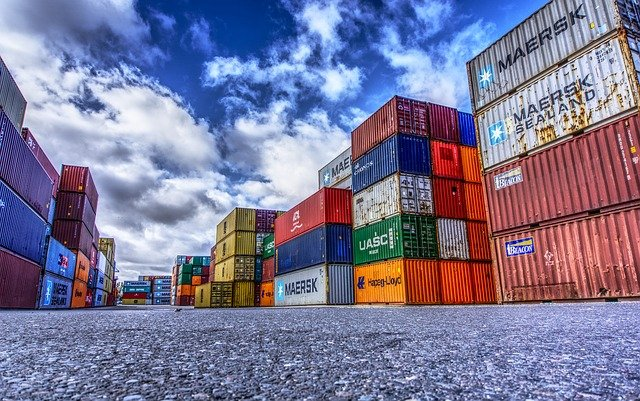 Parties or partners who can assist in freight management are freight management partners. Freight forwarders and Freight Brokers can be identified as the major roles. Let's consider those two partners.
Freight brokers
Businesses that arrange and plan the shipping of products are known as freight brokers. Shippers hire freight brokers to organize and negotiate the logistics of cargo transportation with other companies like freight carriers and freight forwarders. However, freight brokers do not take ownership of the items being transported, nor do they own any of the machinery (such as trucks, railroads, or cargo containers) used to transport the products.
Typically, a freight broker won't prepare paperwork or use their own bills of lading for the shipments of their clients. Additionally, freight brokers frequently do not provide extra services such as break bulk, consolidation, or packing. The duty of a freight broker is to make the arrangements; freight forwarders and carriers handle the cargo and complete the remaining work.
Benefits of Freight Brokers
You can also get assistance from freight brokers when filing claims for lost or damaged cargo. Even if insurance covers these expenses, filing a claim can be a tiresome and protracted procedure. Most of the time, freight brokers take care of this.
They monitor alterations in the sector. Brokers keep tabs on laws, fuel prices, and new trends before sharing them with shippers and carriers.
By doing so, shipment is optimized. In order to increase delivery precision and safety as well as identify and eliminate inefficiencies on the route, a brokerage can examine route adjustments. Why carry out these actions via brokers? Broker profits rise in direct proportion to carrier profits.
Due to the higher volume of freight, they deal with, freight brokers are also able to negotiate better prices and fees for both shippers and carriers.
In this way, we can analyze the benefits for business that can be achieved from sourcing freight brokers.
Freight forwarders
In that they organize the conveyance of a shipper's goods by entering into agreements with third-party carriers to carry freight, freight forwarders offer some services that are comparable to those of freight brokers. Similar to freight brokers, freight forwarders frequently do not own the transportation equipment (such as trains or trucks) that is used to move freight. However, unlike freight brokers, freight forwarders actively participate in the preparation and shipping of a shipper's cargo.
For their clients, freight forwarders frequently provide a variety of services. These solutions may include warehousing, freight consolidation, packaging services, and the creation of customs documentation. Shipments made by freight forwarders utilize their own bills of lading (called house bills of lading or HBLs). Additionally, freight forwarders frequently have a fleet of their own containers that they utilize to pack items for transport.
Benefits of a freight forwarder
In order to guarantee that all packages are delivered when and where they should be, they facilitate accurate labeling. Such labeling for shipping internationally consists of: The exact items within the shipping container, any hazardous items, Port of entry details, Country of origin, Actual weight in pounds or kilograms Any additional details needed in the language of the destination country.
They divide up or combine stored items. In order to reduce shipping costs and guarantee that the items are delivered promptly and safely, they also package and route freight in novel methods.
Forwarders can either show customers how to package their products or take care of it for them when shipping domestically or internationally where there is a higher risk of damage.
To make sure the customer receives the merchandise, they serve as a middleman between customers and transportation providers.
In this way, we can analyze the few benefits of getting the service of freight forwarders.
Comparison of freight brokers and freight forwarders
Having established what each term means, it is helpful to compare and contrast freight brokers and freight forwarders side by side. What distinguishes a freight broker from a freight forwarder in terms of its main functions?
Since a freight broker never really receives the shipment, their legal responsibility for the shipper's goods is sometimes limited (although freight brokers must still carry liability insurance). Greater legal responsibility for the cargo, including the obligation to insure it, is taken on by a freight forwarder. The responsibility for cargo claims against freight brokers is frequently resolved through courts and insurance firms due to the various legal ambiguities surrounding these liability concerns in practice.
A freight broker operates as a go-between for the goods' shipper and the freight forwarder or carrier, never actually taking custody of the cargo. Despite arranging transportation via independent carriers, a freight forwarder retains ownership of the cargo and uses its own resources to offer storage, handling, packaging, consolidation, and paperwork.
Typically, a freight broker only coordinates domestic freight transportation. In contrast, a lot of freight forwarders work globally and are permitted to plan the shipping of commodities over international borders by the Federal Motor Carrier Safety Administration (FMCSA).
A freight broker transports items using the bill of lading that the cargo owner supplies. Contrarily, a freight forwarder uses its own bills of lading, also referred to as house bills of lading, to ship products.
There is some crossover between freight brokers and freight forwarders, and some companies may conduct business as both. Additionally, if a company owns the trucks used to transport the products, it may be able to act as a freight broker, freight forwarder, and freight carrier all in one.
Both freight brokers and freight forwarders play crucial roles in the world supply chain. Business owners entrust freight brokers and forwarders with their most precious goods, so it's critical that they register with the appropriate government agencies and offer financial assurances for their performance and adherence to applicable laws.
Business Focus when Sourcing a Freight Management Partner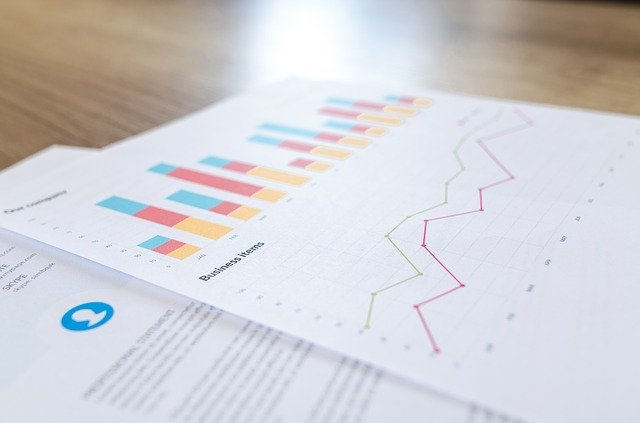 This is a decision which should be taken very carefully. Unless otherwise, it may lead to the closure of the business. On the other hand, a company will be flourished if they are able to find a proper partner for freight management.
Following are some quality factors that a company should focus on when sourcing a freight management partner.
Reputation
There are many freight partner firms out there, so when you're looking for one, the reputation of the business should be your top priority. Look at their online presence, social media presence, and reviews left by customers.
Services
Transporting products is the main service that logistics firms provide. The characteristics of each logistics provider's services, however, are what distinguish them from one another. Some businesses only ship to certain destinations and consignees, while others focus on certain clients and routes.
Worldwide presence
Even though you're just getting started, you have plans to grow. It is, therefore, best to collaborate with a logistics firm that has a significant global footprint. A major advantage of using a logistics business with a significant global presence is that they can ensure a single point of the contract throughout the entire process. Additionally, a global logistics company may assist you in learning more about the markets in different countries, which is beneficial for all kinds of organizations.
Technology & security
From the time your product leaves the facility until it reaches its destination, you need to know how the logistics business will guarantee its safe transportation. In light of this, the logistics company must incorporate the newest IT solutions for managing the storage and transportation of goods.
Customer service
Customer service is a crucial aspect to take into account. You may actively notice this by evaluating their communication and problem-solving skills. It is important to work with a logistics provider that offers 24/7 customer service because this will enable you to get in touch with them whenever you need to.
Safety
Examine the premises and ask about the safety management of the logistics firm you intend to work with to determine their understanding of safety. Remember that some of your items will be stored here, and if the business lacks adequate safety precautions, your products could be at risk.
Additionally, pay attention to their shipping and packaging procedures. If you sell fragile goods, in particular, you want to check how they box your merchandise.
Due to their attention being drawn more to the cost, many business owners are unable to identify the ideal logistics provider. Of course, reduced prices are alluring, but they do not imply superior service.
Even while the cost is undoubtedly important, the service's quality must come first before anything else. In the long term, a logistics provider that offers poor service will cost more.
Is Outsourcing Freight Management Cost-efficient?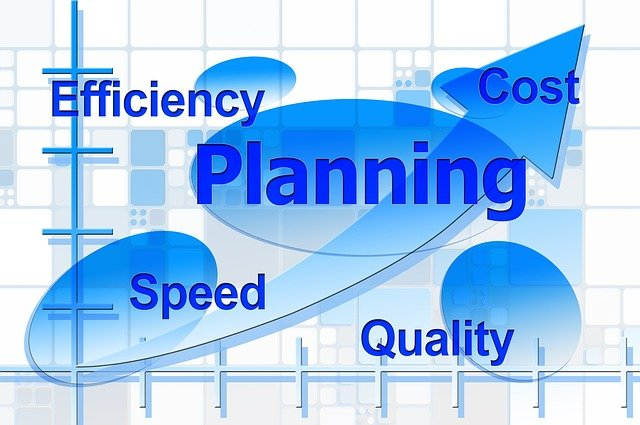 This service will be differentiated from the party to which we are going to the source. Generally following are the cost-saving ranges of outsourcing a freight management party.
Planning & Optimization: 3%-12% savings opportunity by deciding Optimal mode/carrier/rate/route Analyzing shipments, rates, and constraints.
Execution & Advanced Visibility: 2%-5% savings opportunity by automating the 2% – 5% savings by evaluating rate/capacity/routing guide/carrier performance management.
Settlement: 2%-5% savings opportunity by self-billing, freight audit, and pay.
Procurement: 3%-10% savings opportunity by securing/maintaining durable rates/capacities in order to reduce broker dependencies.
Pros and Cons of Using Outsourced Freight Management Services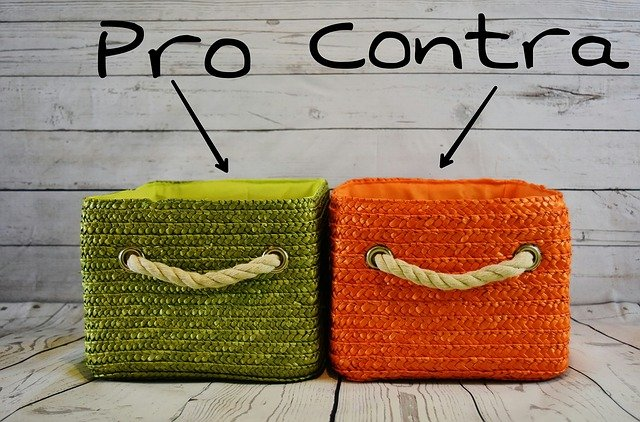 Pros
Adopting a freight management solution has many benefits in the area of logistics management. Using a freight management system that is outsourced, a business can profit from the following:
Cost savings
In addition to cost savings brought on by improved process efficiency, logistics software helps you to compare services and prices offered by multiple parties in your supply chain automatically. Then, based on their rates and level of service, you may make an informed decision about your service providers.
Transport optimization
Fuel prices, shipping costs, labor costs, tolls, and other transportation-related expenses significantly alter logistics. You can use logistics software to more effectively manage these expenses and use data to automate different transportation procedures. This will make analysis simple and assist you in making data-driven decisions that will ultimately increase productivity and profitability.
Faster delivery
Since logistics often entails a linear flow of items, the process frequently encounters problems that prevent on-time delivery. You can effectively organize your shipments and make quicker, on-time deliveries when you employ a transportation management system or a logistics resource management system. It is useful for scheduling production cycles, picking the best shipping option, etc., and reduces the possibility of delivery delays.
Cons
Defeat of control
It may raise some red flags if the freight management system service provider you are working with adopts your branding or chooses to share your information with their clients.
Strategic inconsistency
The service provider you use needs to be aware of your organization's strategic direction. Problems could arise for your company if you don't collaborate with someone who is difficult to work with over the long term.
Uncoordinated workplace culture
Your connection with your service provider for freight management may suffer if the cultures of your organization and those of your service provider don't mesh. Do a thorough investigation and attempt to comprehend the objectives of your service provider.
Final Thoughts
Freight management systems play an intricate role in aiding transportation management and logistics solutions for a business and its clients. The transportation industry logistics providers understand the value freight management systems have and they also understand how to best leverage it for success.
Sophisticated transportation management systems provide a great deal of visibility into the movement of freight and the trucking companies that handle this critical aspect of the logistics ecosystem. Putting freight information in the proper hands will ensure the right trucks are on the road completing deliveries and meeting customer needs.