Article
IF your software isn't Multi-Carrier…
then it isn't worth ship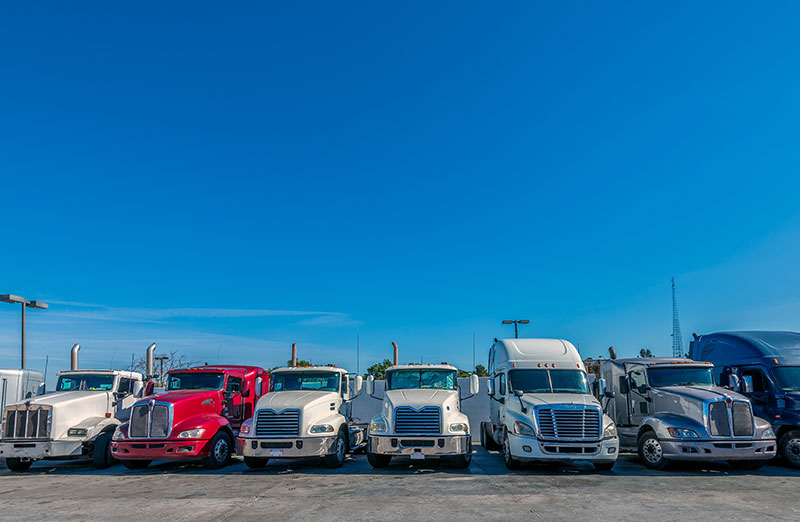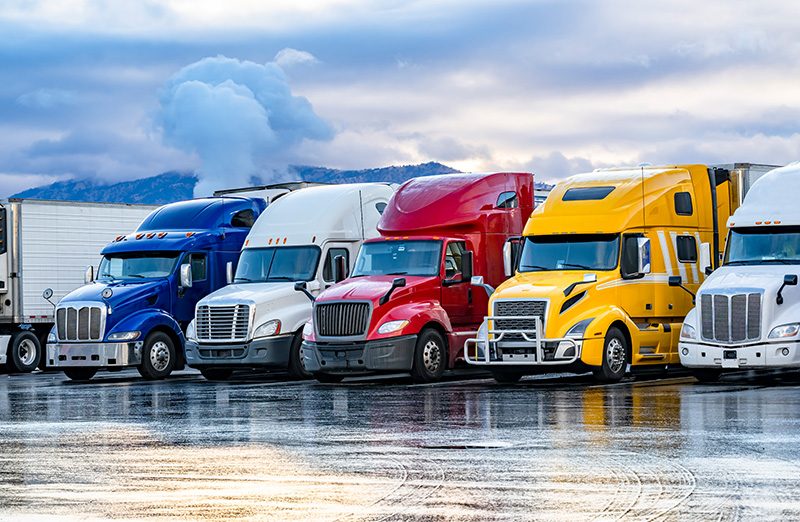 Multi-Carrier Shipping
Let's discuss all things multi-carrier shipping, what it means, why it's of vital importance, and why, if your software doesn't do it, it isn't worth a ship!
In the following blog post, we'll look at key terms, capabilities, and outcomes associated with multi-carrier shipping and answer some very important questions:
Multi-carrier shipping solutions
In its most basic form, multi-carrier shipping refers to shipping goods using more than one carrier.
A manufacturer who ships everything via Carrier A is a single-carrier shipper. A distributor using Carrier A and Carrier B utilizes multi-carrier shipping. Simple enough, right? Far from! Multi-carrier shipping comes in degrees, and is a direct result of how comprehensive a shipper's carrier strategy really is.
It's more than just "parcel goes UPS; LTL goes Old Dominion" and involves careful consideration of matching shipments, modes, services, and carrier options. There will often be a mix of parcel carriers & freight carriers; regional carriers & national carriers; and multiple carriers able to cover the most important supply chain needs.
Multi-carrier for all
Multi-carrier shipping, in its purest form, isn't just for manufacturers, distributors, and retailers, either.
Freight brokers and 3PLs need to be able to utilize as many carriers as possible in order to move customers' freight in the most reliable, cost-effective way possible. Though they may interact with carriers in a different way, through different technology, the idea of a broad network is still important.
Multi-carrier shipping software
One of the reasons so many shippers stick with a single carrier is simplicity. Fewer contracts to manage. Better volume-based carrier rates (theoretically). Fewer things to coordinate in the warehouse. They tend to do this if and when they believe it will save time, reduce costs, make it easier to track shipments, and ease shipping processes overall.
There's an element of truth to that, if your shipping software either isn't a true multi-carrier shipping system, or there isn't real shipping software in the first place. Either way, the beauty of multi-carrier shipping software is the ability to manage shipping via multiple carriers within one interface and set of workflows.
Multi-Carrier-ish
When it comes to what (sometimes) passes as multi-carrier shipping software, there are a few broad examples.
First, many ERP systems will have a shipping process built in. However, it usually only contains integrations to a handful of the largest parcel shipping carriers, and those are merely connections to the carriers' own software. They won't handle shipping labels (or return labels), track shipments, notify customers, or remove enough time consuming, manual processes when the fulfillment team goes to process orders. The ERP is a powerful supply chain tool, but shipping software is often needed.
In other words, forget about rate shopping across carriers or comparing options based on transit time. And don't even think about pulling in carriers that use EDI, not API integration, to connect. In short, a real carrier network is required, as is the ability to cross-shop and compare carriers within a single platform.
Multi-Carrier-in-name-only
There are also numerous imposters out there, which appear to be multi-carrier shipping software, but don't really have the network to back that claim up.
In order to actually execute within a system, the carriers you are using have to be part of its established network – otherwise you'll end up needing individualized integrations.
Some which appear to have large networks also outsource a third-party network over which they have no real control. Besides the additional time it takes to communicate with carriers (due to the additional API call), these software platforms have no ability to address network connectivity issues themselves.
True multi-carrier shipping software has:
An expansive network of pre-integrated carriers
Access to the full breadth of capacity and services from each carrier
Multi-modal access for everything from high-volume small parcel to consolidated freight
Covers all connection types, including API, EDI, and even email
Un-siloed carrier access, where you can compare shipping rates, services, modes, and transit times across carriers
Ability to select special service and accessorial items at time of tendering
The ability to use purpose-built middleware to create your own carrier integrations
A distinct path to control over your shipping costs
Transportation Management Systems:
Multi-carrier shipping software doesn't just apply to the needs of manufacturers, distributors, and retailers.
Freight brokers and 3PLs need a transportation management system (TMS) capable of connecting with the full range of freight and parcel carriers needed to fulfill customer needs. Otherwise, they will spend inordinate amounts of time attempting to coordinate transportation orders across too many carriers without a system to actually keep track of everything.
Not just for logistics services
Though used somewhat differently than shipping software, those manufacturers and distributors managing their own freight via a TMS will find this equally true. TMS can be considered another permutation of multi-carrier shipping, and one on which many run their entire businesses.
For the right types of businesses, a TMS offers many features beyond its carrier network that help enhance shipping operations, simplify shipping operations, and control shipping costs – all of which are important to the overall customer experience.
Why does all of this matter?
By now, perhaps you are wondering whether all of this really matters for your business and its shipping operations. Sure, it matters to some, but do you really need all that? Well, it matters to anyone whose business requires flexibility, is trying to control costs, wants to grow, or cares about customer experience.
The ultimate delivery
Once a purchase is complete, shipping is all that stands between your customers and delivery of their merchandise, and (in many cases) between you and their future business. Getting it right means being ready for anything, whether or not you can see it coming. For that reason, multi-carrier shipping software, or a multi-carrier TMS, is the ultimate tool for boosting confidence in your ability to deliver every shipment, every time.
Multi-carrier shipping software takes care of the requirements for redundancy and flexibility.
Just in case:
Carriers are unavailable due to capacity or labor constraints
Carriers go out of business entirely
Carriers adjust their rates at different levels relative to one another
Certain customers require use of specific carriers (with specific retail compliance requirements)
Carrier performance becomes an issue all of a sudden and customers have issues with delivery times or accuracy
Geographic expansion no longer covered by existing carrier partners
Multi-Carrier shipping and your business
With a better understanding of what multi-carrier shipping is, the right tools to manage it, and why it is so important, the question is: Are your current (and future) specific shipping needs, and those of your customers, being met? Can you start and end each day knowing that you have the carrier coverage your business needs, in a single, easy-to-access interface that will let you make the necessary on-the-fly shifts that are ever more common today?
If your answer isn't a resounding "yes" then reach out to us! We'd be delighted to discuss your needs and walk you through 3G's Transportation Management and Pacejet Shipping products, along with our complete Carrier Network, Logistics Marketplace, and Integration Hub.