Article
7 Common Mistakes Everyone Makes in Logistics Management
Logistics management has become a necessity for a business in the modern era. No matter the size and type of business, logistics management holds a key position in almost all business strategies that are made to streamline the supply chain and make shipping operations more efficient.
Good and efficient logistics management helps a business from virtually every aspect, whether it's increased demand for online deliveries, elevated customer demand, ever-growing competition, or shrinking marketing. Logistics management acts as your business companion from an efficient, fast, and secure delivery system to ensure better customer service.
However, you can't make the most of your logistics management process if modern technologies and digital tools do not power it. Moreover, if your logistics management is not modernized, it could lead to failure instead of success.
Most businesses make common mistakes in critical areas of their operation. Avoiding these mistakes is paramount to ensuring success within the logistics framework. Logistics managers need to know the ins and outs of inbound logistics and outbound logistics and the general impact each has on overall business management to improve logistics within an organization.
What makes logistics management important within supply chains? Let's find out.
What is Logistics Management?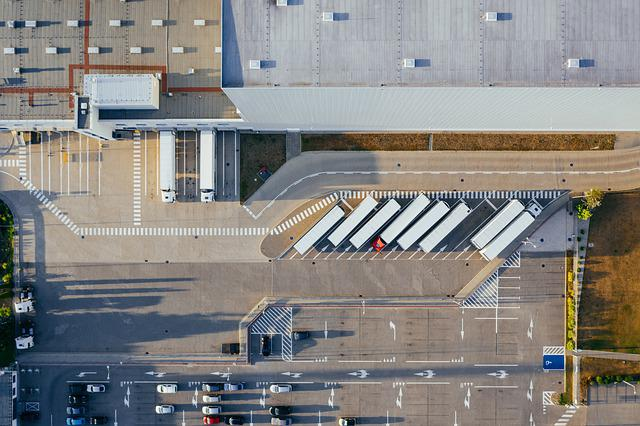 If you're in the logistics field, you often hear the term logistics management. But do you know what it is? Logistics management refers to a broad range of processes that ensure a seamless, efficient, and streamlined supply chain.
It wouldn't be wrong to say that logistics management is the governance of supply chain management functions to help a business in fast, secure, and on-time movement of goods, products, freight, parcels, and raw materials.
Logistics management is the name given to strategic planning aided by the help of modern logistics technology and digital tools to manage inbound and outbound transportation of goods, fleet, warehousing/storage, materials handling, and order fulfillment.
Logistics management is the core element of SCM (Supply Chain Management). Its modern version is equipped with technologies like artificial intelligence that help businesses discover new revenue streams, boost delivery profitability, and provide excellent customer experiences.
Logistics management helps third-party logistics service providers like freight forwarders design innovative logistics solutions for a fast, safe, and on-time movement of goods from manufacturers to distributors or end-users. Logistics management serves the entire life cycle of a product as an interlinking solution between procurement, manufacturing, storage, and distribution of goods and freight.
The Major Components of Logistics Management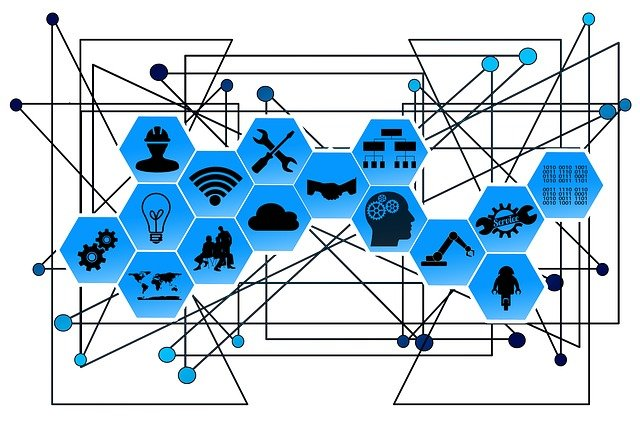 A well-planned logistics management strategy enhances the end customer needs and helps businesses achieve operational excellence. Statistics show that the companies that have invested more in logistics management technology are gaining a competitive advantage over others.
Therefore, you must start to invest in your logistics management strategy to be a competitive player in the market; but for that, you must have an understanding of the significant component of a typical logistics management strategy.
Demand Planning
Proper planning is necessary to ensure that all aspects of the processes are well-coordinated and implemented. The logistics market is highly unpredictable and vulnerable to an imbalance between demand and supply. You can keep your supply constant and steady but can't predict how the future demand for goods will change.
Well-planned logistics management plays a crucial role in ensuring a steady, continuous, and effective movement of goods from the manufacturers to the distributors or end-users. Great planning is essential to maintaining a healthy supply chain from almost every perspective.
There're three major parts of the planning component of logistics management:
Supply management
Inventory management
Materials management
During an imbalance between supply and demand, you may face a situation in which the supply of materials is insufficient or produces a surplus of goods. In such cases, logistics management helps you incorporate storage units and warehousing as part of your planning process.
Proper logistics management provides you with the organization and framework to ensure the appropriate maintenance and handling of goods that have been produced in surplus.
Planning is one of the most significant components of the supply chain as it helps you create systems and processes to get desired results. Everything is planned under the planning component of logistics management, from timely manufacturing of products and warehousing and storage to their delivery.
Packing and Handling
A large part of your logistics revolves around secure packaging and safe handling of goods. This logistics management component helps you ensure that the goods or materials are stored, preserved, and handled correctly. Logistics management uses WMS (Warehouse Management Systems) to ensure the easy storage, handling, and transportation of goods.
These systems help you optimize central warehouse storage capacity so you can store a significant portion of your production requirements in minimum storage space to lower distribution and transportation costs.
Without proper packing and handling, your goods can get flawed, resulting in a huge financial loss to your business. Logistics management acts as a savior for your goods in this regard by providing you with a proper framework and roadmap for proper storage and handling.
Inventory Management
Inventory management, also called inventory control, is a component of logistics management related to stored materials and warehousing and ensuring that customers' requirements are met satisfactorily. It helps you to control the inbound and outbound flow of goods and products from warehouses.
Inventory management helps you digitalize your warehouse management to easily evaluate how much stock you can store or order from a specific warehouse at a particular time. It helps you maintain an efficient inventory level to fulfill your customers' requirements even in dire circumstances.
With proper inventory management, you can always put a specific amount of stock at your disposal. In certain cases, inventory management can even help you predict the customers' demand, leading to efficient order planning and organization.
Transportation
Transportation is a relatively complex and expensive component of logistics management as it's the process of delivering supplies from the manufacturer or warehouse to the end consumers. Transportation can take up 50% of your logistics budget, and that's why large-scale shipping companies and businesses always seek a cost-effective, reliable, dependable, and fastest mode of transportation to get the products to the consumers or distributors.
Transportation involves the use of a wide range of shipping modes, such as:
Air freight
Sea freight
Rail freight
Land transportation
Intermodal freight shipping
Among these shipping methods, air and sea freight are used to deliver goods internationally. However, perishable and temperature-controlled goods cannot travel far as they require same-day or next-day delivery to ensure their quality is preserved during transit. Road and rail transportation is used to transport perishables domestically.
If you're running an international shipping business and use air or sea freight, your logistics management budget could increase based on certain tax codes, customs clearance, and other associated fees. Your shipment must be cleared according to the local customs laws and regulations of the country you're shipping to.
Transportation has played a critical role in the thriving commerce industry. The consumer demand for fast, secure, and on-time delivery of goods is consistently increasing and companies must meet customer demand by using innovative transportation methods.
Control and Information
The last component of logistics management is information and control. It manages the flow of information throughout the logistics management process to all stakeholders. More companies are now relying on data-driven logistics services. The proper flow of information is integral to customer support and helps you provide accurate and fast services to the consumers.
Real-time tracking of the shipment is a great example of information flow in which you keep all stakeholders, whether it's customers, consumers, suppliers, manufacturers, or distributors, in a consultation loop from the departure of shipments from the warehouses to their successful delivery to the receiver.
Information and control are very helpful in effective supply chain management as they improve the efficiency and performance of the activities. Information, especially, is a modern logistics tool that has revolutionized the traditional logistics management processes.
Why is Logistics Management Critical to a Business?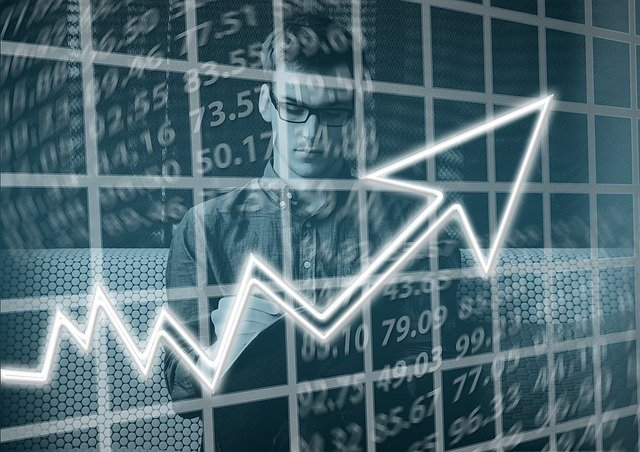 In business, "logistics management" refers to supply chain management and delivering products from suppliers/manufacturers to the end consumers or distributors. Without the concept of logistics management, a business no longer remains a business because you must develop a feasible logistics management strategy to streamline the supply chain.
In the modern business era, logistics management has become a business concept. It has become a science involving implementing technology-based strategies and digital logistics tools to ensure efficient flow and storage of goods from pickup to the delivery destination.
Here are some significant reasons why logistics management is critically important to a business.
Enhance efficiency and productivity
Logistics management plays a key role in improving the overall efficiency and productivity of the business. Businesses can utilize the logistics data with digital logistics tools or technologies to impart virtual visibility in their supply chain management, which positively impacts production efficiency.
A real-time tracking system is one of the common logistics management examples. This system helps businesses track the flow of goods in and out of a business to avoid delays or potential disruptions in shipment delivery. A transportation management system is another by-product of logistics management.
Ensures secure and on-time delivery of shipments
Logistics management is key to getting your products delivered to the customers at the right place and on time. Well-established and professional, organized logistics strategies can help you achieve fast and safe storage, warehousing, and shipping of the products.
The key element of the supply chain
If we enlist some essential elements of the supply chain, logistics management will stand on top of the list as it's critically important for a successful supply chain. If you have better logistics management in your business, you can boost your sales and profits and become a dynamic and industry-leading organization.
Moreover, a reliable and dependable logistics process can help grow business value, reputation, and positive public image.
Saves time and money
Saving time and money is the principal purpose of incorporating logistics management into your business. Imagine how much time and capital it would take to manually manage your operational, administrative, and supply chain tasks.
Logistics management reduces the time and money you spend on processing tasks as you incorporate modern technology and communication systems in every step of supply chain management. For example, if you manually track the movement of goods, you need a huge workforce that could cost you thousands of dollars.
Improved customer satisfaction
Satisfied customers are the key to running your business successfully. Good logistics management helps you create ultramodern, reliable strategies through which you can provide superior services and steadfast support to your customers to exceed their expectations.
Once you have a large pool of satisfied customers, you are less concerned about getting new orders or spending your time and money on promoting your business, as your existing customer base will likely stay loyal and provide great lifetime value.
7 Common Logistics Mistakes Made By Companies and How to Avoid Them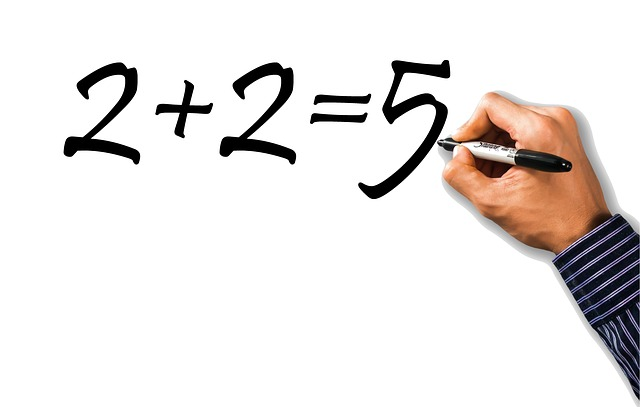 Listed below are 7 of the most common logistics mistakes made by organizations with their purposed solutions:
Mishandling Inventory
Mishandling inventory is one of the top mistakes and the reasons why businesses of all sizes fail. It produces an imbalance between having too much or too little in your warehouses. Proper inventory management is very important to ensure that you have enough inventory to complete your orders and meet customer requirements. Mishandling inventory can cause serious business issues, such as:
Decreased sales due to understocking – happens when you're unable to fulfill an order because of a stock-out of the ordered items. This can seriously reduce your sales and put your business on the verge of losing as even your satisfied customers look elsewhere to make their purchase.
Lost customers due to understocking – resulting from mishandling your finished inventory could cause you to lose loyal customers and cause irreparable damage to your business.
Tied up money and higher storage costs due to overstocking – conversely to understocking, inventory mismanagement can also lead to overstocking, which produces severe complications for your business.
When you overstock, you have to pay higher warehousing costs to store the unused products. Moreover, your money becomes tied up in overstocking. It's the money that you can use to pay wages, pay off debts, or buy more fast-moving inventory.
How to avoid this mistake
You can take the following steps to avoid mismanagement of inventory:
Digitalize your inventory management by using modern logistics management technologies and tools
Set optimal stock levels to avoid overstocking or understocking
Understand your supply chain to ensure more professional inventory management
Get flexible with your SKUs (Stock Keeping Units)
Choose dependable, reliable inventory management software
Lack of Organization
Organizational issues can be challenging for businesses of every size. Even if everything is going well with the sales, order fulfillment, and customer satisfaction, the lack of organization or poor organization is solely enough to destroy a business.
Lack of organization refers to a situation in which different parts, processes, and functions of a business are not coordinated with each other. It's one of the most dangerous logistics mistakes that businesses make, as it is untraceable in most cases. Lack of organization can appear in various forms in a business, such as:
Turnover issues – when employees leave an organization in high volumes, the organization has to hire new people to fill the vacancy, and that triggers a turnover issue for the business.
There can be various reasons for a high turnover, such as discontent between employees and management, dissatisfaction of employees with their work, and underpayment issues.
Productivity issues – Productivity issue arises when there's a lack of organization or resources in business operations. The lack of resources needs to be carefully handled and managed all along the supply chains.
Process and function management controls – Poor process management can have a negative impact on the organization of the company. For example, if managers establish processes that are complicated and incomprehensible for employees, this could trigger organizational issues between management and employees.
Role assignment issues – Role assignment issue is a common manifestation of a lack of organization. When no one knows their role or duties, it will disrupt the workflow, reduce efficiency and eventually make the business go into loss.
How to avoid this mistake
To solve the lack of organization in your business, your management must learn about the skills and interests of their team members so they can assign work to the most qualified and well-trained members of their team.
You should also employ technology in management matters. For example, a biometric attendance system helps you make sure that your employees complete their working hours consistently. You should use modern management software that can help organize things more effectively.
Poor Communication
Poor communication is often neglected by business owners, but it can have serious and adverse effects on your business. If there's no or poor communication among your employees and management, it can weaken the employee-management bond and trigger stress at the workplace.
A high-stress level is a huge sign of communication problems. Employees who don't communicate with each other are prone to lose their productivity and interest in work. Lack of communication also causes unmet expectations such as teams' missed deadlines, order fulfillment issues, and disability to provide high-quality services to the customers.
Another aspect of poor communication that can affect your business is miscommunication between your staff and customers. If your customers are not informed properly about their shipment status, deliveries, and route optimization, this can lead to dissatisfied customers.
How to avoid this mistake
To improve communication, you must start the use of communicative sources such as live chat, email, and messaging. Practice active listening skills with your employees and customers to know their narrative and assume the best of their intentions.
Create a culture of celebrating accomplishments and progress with your employees and loyal clients. Use modern technology-based digital tools to meet the support and consultation needs of your customers and to avoid unforeseen problems.
Neglecting Customer Service
Neglecting customer service is one of the most serious mistakes that businesses can make. Whether you believe it or not, neglecting customer service could completely upend your business as it impacts each profit sector of your business, such as sales, repeat orders, and, retention of customers.
If you're neglecting customer service, you're simply neglecting your customers who order from you. It can seriously harm your brand and its reputation. Some of the severe complications of neglecting customer support include:
Brand reputation damage
A large number of unconverted leads
Loss of your well-trained and best employees
Loss of loyal or repeat customers
Loss of sales and profit
How to avoid this mistake
Bad customer service can ruin your business. Invest in customer support systems to turn into steadfast 24/7 support for your customers and employees. Use the technology and digital tools/software to make your customer services more accessible for your clients, such as smartphone apps, web chat, and hotline.
Ensure that your customer support team is available for the clients round the clock. Managing customer support is not an easy task and ensuring the focus of the team and the scheduling of the service meet the organizational needs.
Inaccurate Calculation of Operational Costs
If you don't know the operational costs of your business, you can't figure out how much profit you're making and when you need to increase the prices of your services. A large number of companies are in the red because they don't charge enough for their services related to their operational costs.
How to avoid this mistake
Avoid reliance on estimating costs and carry out accurate calculations based on historical data. You can use several operating systems to calculate the operational costs of a business based on data and correct information about costs.
Use of Outdated Technology and Production Logistics Methods
Digitalization has become a necessity to run your business successfully in today's world. If you use outdated technology and production logistics methods in the management of the supply chains, it could cost you in the form of reduced efficiency and productivity.
How to avoid this mistake
Logistics managers should implement and adapt to advanced technology in their logistics strategies to make the business more profitable and earn an incredible reputation with their customers. Digitalization serves as a significant booster of logistics management. Whether it's warehousing, storage, pickup, or delivery, digitalization has revolutionized logistics management from all aspects.
Lack of Advanced and Upgraded Shipping Equipment
From pickup to delivery of products, each stage of the supply chain involves the use of shipping equipment such as trucking equipment, warehouse facilities, loading and unloading tools, motor carriers, and essential accessories. You need specialized equipment to ship heavy merchandise and wide loads. Lack of advanced and upgraded equipment can damage the goods you're shipping and eventually your reputation and brand image.
How to avoid this mistake
Keep your equipment upgraded according to international standards. Some businesses hesitate to invest in their equipment which costs them in terms less revenue later. Don't make this mistake to save a few thousand dollars as it's a matter of your business credibility.
Technology within Logistics Management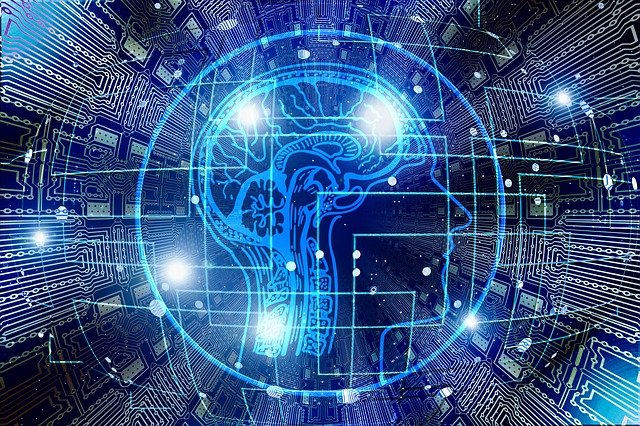 Like all other industries, technology has revolutionized the logistics industry and especially logistics management. Advanced technology has considerably enhanced supply chain productivity and efficiency. It has helped businesses to reduce operational costs and errors by shifting to automation.
Almost all sectors of logistics management are the beneficiaries of technological advancements, such as warehousing, storage, transportation, route optimization, factoring, and billing & invoicing. Some of the popular technology trends that are transforming logistics management altogether are as follows:
Cloud Logistics
Cloud logistics is the process of using cloud-based software for supply chain and logistics management. It has made it possible to use management systems for warehouse, transport, and ERPs.
IoT (Internet of Things)
IoT refers to the network of devices or physical objects that are embedded with microchips or artificial intelligence software to communicate with each other or with another network of devices. Logistics management utilizes IoT devices to collect logistics data, streamline processes, and reduce unnecessary workload. For example, some warehouses have installed IoT devices at different points to monitor human movement or the weight and storage of products.
Driverless Trucks
Technology has given the solution to the shortage of drivers in the form of driverless trucks. These are autonomous trucks that rely on cameras and sensors to provide data to their controller.
Logistics Robots
Logistics robots are in place to increase the shipping efficiency of loading and unloading products on trucks. They also help in the packing process.
Automation
Technology promotes automation across all aspects of business management, materials management, and inventory control to improve efficiency and allow a business to scale.
How to Ensure Success with Logistics Planning and Execution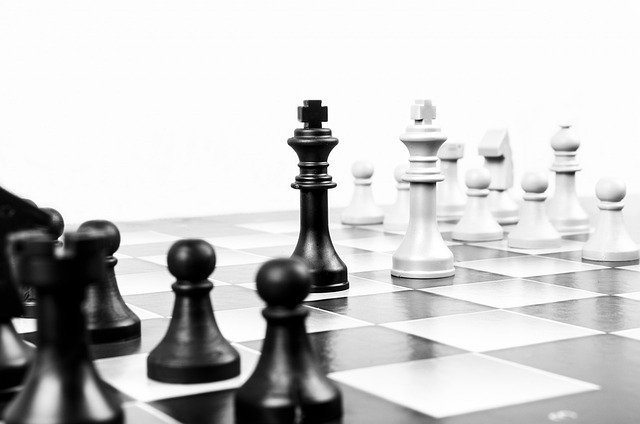 You can follow the valuable tips listed below to ensure success with your logistics planning and execution:
Find reliable and dependable suppliers who can back you in the situation of high product demand
Largely invest in your employee development as they're an essential element of your logistics planning
Leverage new and advanced logistics technologies
Shift to automation to make your logistics planning and execution more effective and more manageable
Use modern warehouse management software and Transportation Management system
Use efficient and cost-effective modes of transportation but don't compromise the quality and safety standards
Conduct a monthly audit of your logistics management strategies to find out where you need improvement
Measure and improvise correctly, whether it's your shipping rates, operational costs, or logistics data
If your budget allows it, you can hire a logistics management team to handle your supply chain management
Don't forget to make a plan B that you can count on if Plan A fails
Final Thoughts
Logistics management has many moving parts, complex processes, and systems that play roles in properly managing an organization's procurement and distribution procedures. When performed and managed well by a team, the benefits to an organization are profound.
Whether you leverage the components to ensure safety within your processes or just want to earn more business, proper logistics management helps with implementing better strategic planning and execution across all logistical operations.