Article
5 Reasons Why Shipping Management Software Is Getting So Popular
If you're like most business owners, you're always looking for ways to make your business more efficient. One way to achieve this is through the use of shipping management software.
The world is constantly evolving and eCommerce platforms are supporting new online stores to come to life on a daily basis. The need for shipping software solutions increases in concert with each new store. The popularity is easy to discover but the reasons why are what is most valuable to understand. Let's review five important reasons why shipping software is so popular.
What Is Shipping Management Software?
Shipping software assists both online and offline organizations in streamlining their logistical processes. Shipping management software can offer complete shipping services in addition to fundamental shipment management services including order management, inventory management, warehousing, and fulfillment services. Pickup and drop-off (PUDO), packing, label printing, bundling, kitting, etc.
Ecommerce businesses can swiftly print shipping labels using shipping software, interface with many shipping providers at once, manage all shipments from a single dashboard, and more using tech-enabled solutions. The performance of eCommerce as a whole can be enhanced by shipping software in this way.
Types of Shipping Management Software and Their Uses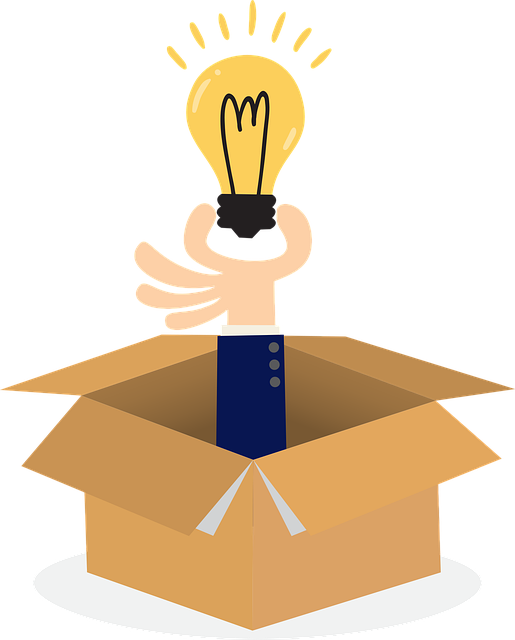 Software for Freight Brokers
Freight broker software is necessary for brokers who need assistance with managing the freight of their clients, billing clients, and paying carriers. Software for freight brokers is created to make it simple for them to enter loads, find and qualify carriers, assign drivers, invoice clients, and pay carriers.
Shipping Software for eCommerce
eCommerce shipping software aids businesses in the organization of their eCommerce data, the integration of cloud services, the configuration of business processes, and the consideration of crucial elements such as customer purchasing patterns and shipping options.
With extensive inventory management features and import/export possibilities, it is meant to assist eCommerce enterprises in lowering overall costs and increasing efficiency. eCommerce business owners who ship internationally and domestically can use eCommerce shipping software.
Software in this category typically has other tangible benefits for its users like the ability to print shipping labels, streamline shipping processes, access shipping rates, estimate shipping costs, and provide greater visibility into the entire process.
Software for Tracking Shipments
With the use of this software, exporters and shippers may track their cargo at every stage of the shipping process. Depending on the needs of the shippers, there are various types of shipment tracking software packages, including land, air, and sea (or any combination thereof).
Software for tracking supply chain shipping containers is available, and some of it enables exporters and shippers to find a specific voyage, reserve containers, send shipping instructions, follow the movement of containers, control ocean freight rates, assess container rates, and perform other tasks.
Both shippers and exporters who want a clear picture of where their freight is at every stage of their trip can benefit from shipment tracking software.
Software for Freight Management Systems
A freight management system also referred to as a transportation management system, aids shippers in streamlining supply chain operations, streamlining the shipping process, and improving logistical efficiency. Planning, carrying out, and optimizing the physical movements of items are dealt with in this branch of supply chain management.
It can be described as a logistics platform that gives users the ability to oversee and improve the everyday activities of their transportation fleets. This kind of software is used by shippers and logistics service providers, such as manufacturers, distributors, eCommerce businesses, wholesalers, retailers, and third-party logistics firms.
Shipping Software Advantages
Measures for pre-audit
The shipping procedures of every transportation company must be audited. The work is made significantly easier with the aid of a well integrated shipping platform where someone can combine the information from the freight operation tools with the carrier's invoice. To more efficiently conduct an audit, a person merely needs to match the invoice attributes with the associated assessments for each consignment.
Tools for visibility and communication
When an order is given to the shipper's vendors using integrated software, the shipper can have greater visibility into the shipping operations as a whole. The shipping solution becomes more robust and the extensibility of the software grows with each integration.
Execution of the shipment
Shippers may now manage all shipments using a single, shared system, regardless of the mode. Freight shipping, Free shipping, shipping via multiple carriers, and more is all available at the click of a button.
The best shipping software solutions also allow for easy calculation of discounted shipping rates across multiple carriers to allow customer expectations to be met on both cost and delivery time.
Additional shipping software benefits depending on the price point of the purchased system include:
Shipping rules creation and automation
Batch shipping and shipping presets
Shipping dashboard
Packing slips
Vendor portal
Real-time shipping information updates
Rate shopping and discounted shipping rates
Real-time electronic proof
How Much Does Shipping Management Software Cost?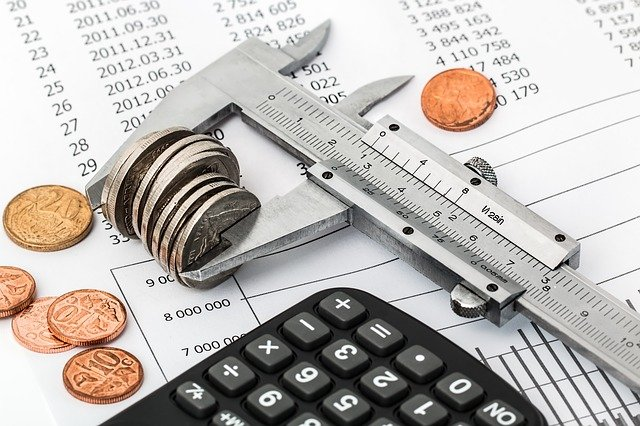 The price of shipping management software ranges from $100-$1,000 per user/per month on average. Prices change in response to features and options, user volume, updates, and promotional codes. To evaluate the software, the majority of providers offer a free trial anywhere from 14-60 days.
Who Uses Shipping Management Software
Since the bulk of sales is now made online, shipping management software is no longer a choice. Every eCommerce firm that wants to compete and flourish must have access to the best shipping software available.
Shipping software might be hardware-based, cloud-based, flexible plug-in-based, or, as with many larger firms, an enterprise configuration. Going with a subscription service with adaptable plug-ins is a very good option for younger businesses with a lot of other start-up costs. Or for companies that are not sure exactly what they will need in the long-term but know they'll need to have enough flexibility to be able to grow the business.
Enterprise shipping software is typically more complicated and specialized in comparison to the requirements of those just starting out and is intended for more established organizations, such as corporations, high-volume retailers, or government entities.
The majority of high-quality corporate software solutions provide automated documentation creation during the shipping process in addition to scalable, adaptive, and adjustable shipping. Order fulfillment is streamlined as a result, and your company is better equipped to handle multi-carrier orders and shipments in one location.
5 Ways Shipping Software Is Effective
It Expands Management's View
The expanded use of shipping software tied to other systems like a transportation management system, order management system, inventory fulfillment system, or warehouse management system allows an organization to better satisfy a customer's needs. The real-time visibility it provides to managers and upper-level stakeholders helps with strategic planning and future execution.
The software solution can be evolved to satisfy special delivery needs, such as freight-specific import-export, warehousing, and transportation regulations. With specially created, bespoke shipping software, your workflows across multiple sales channels will undoubtedly improve.
Control of speed
When it comes to completion speed, the software is an outstanding assistant. Most LTL systems offer carriers the ability to control the delivery process, from the request for a tariff to the offer of a contract. The procedure is made simpler and more effective by eliminating the need for human data entry using a dependable shipping software.
Dealing with operational difficulties
Individual or corporate freight forwarders may encounter difficulties when dealing with international connections. Consider how much simpler it would be if everything could be done with shipping software, a highly automated system.
As a result, communication would be easier, quicker, and more precise. From the time of booking until the invoice and final delivery, there would be many flexible alternatives available to you.
Cost management
Any business's main objective is to lower expenses and boost revenue. One major benefit is the ability of a software system to automatically generate a variety of operational data. Shipping industry data helps to create new efficiencies, learn about changing policies, and work with major carriers to sharpen pricing to control costs.
Owners and managers can exert continuous control since they always have access to the inventory costs and key accounting data they require. This leads to greater insight into how to lower overall costs as well as a more open and effective management system.
Real-time observation
A shipping dashboard that enables businesses to oversee and track shipping activity in real-time can aid eCommerce retailers in becoming more efficient users of their eCommerce software.
By hosting their own business rules and pre-audit information to get a better understanding of each shipment's characteristics, online sellers can be assured that they are maximizing the features of the platform. The data provided by the shipping software makes it possible to do this analysis and monitoring.
5 Reasons Shipping Software Will Grow in Popularity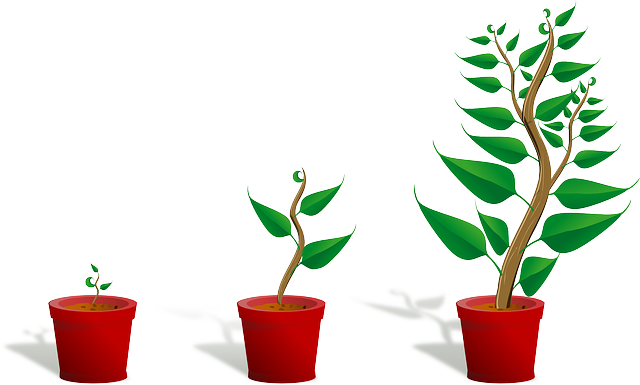 It provides customers with different delivery options
This not only enables customers to select the delivery mode of their choice but also frees up enterprises from having to fulfill high demand. The best shipping software can eliminate all shipping worries, including those related to cost, delivery time, and location.
It enables online sellers to consider alternative shipping options like same-day delivery, local delivery, international delivery, economical delivery, and custom delivery without adding overhead.
It enables clients to follow deliveries
Many consumers had not yet tried placing an online order and were unaware of how deliveries worked before the pandemic. It's crucial for people in this group to feel in control and in charge of the situation, especially older consumers who might be less tech-savvy.
Being able to track their deliveries is a key component of this. They feel like they are a part of the process because they can follow a product's path and keep tabs on it. Powerful delivery management software is built specifically to allow multiple levels of visibility to meet customer expectations.
Allows clients to select the delivery day and time
You can divide each day into multiple time windows using the best shipping software, after which consumers can select the preferred delivery time. Additionally, the program works with order management systems to label each new delivery in accordance with the preferences of the consumer.
It notifies customers of deliveries via email
Customer notifications about the delivery are sent out in advance by shipping software so that customers are aware of it and don't miss it. Customers might be alerted to the approaching delivery via an email or SMS sent out 24 hours beforehand. To achieve this, online shipping software solutions make use of cloud technology.
Allows drivers the freedom to interact with customers directly
Shipping software gives drivers the freedom to interact with customers directly through dashboards and mobile apps. Because even something as straightforward as a customized SMS message can enhance a customer's experience, this builds trust between a business and its customers.
Any shipping solution that empowers the customer is worth the cost. Exceeding customer expectations at every turn is the most powerful mechanism for ensuring business success and longevity. The customer-facing features of shipping software are vital and should never be left out of a purchase.
Final Thoughts
Shipping management software can do wonders for your business. It makes the process of shipping much more efficient and streamlined. As a business, you want your shipping operations to be as efficient as the rest of your company. You need to be able to ship your products as fast and as efficiently as possible, while not compromising on the integrity of the delivery or customer experience.
The best shipping software will allow you to do this and more with ease. Shipping software for use with other key systems should always be considered to ensure a shipping platform can scale with your business to meet the growing and ever-changing demands. Selling online isn't easy but can be made a bit easier when you have strong shipping software as a key piece of infrastructure.